Journey into the Spartacus Gladiator of Rome Slot Arena
Aiming to take players back to the days when selecting paylines was the next big thing in the industry, the Spartacus slot provides players with a unique experience that manages to set the game as one of the most played games in recent times. With the Spartacus online slot, you will be taking a journey, accompanied by Spartacus, into Rome.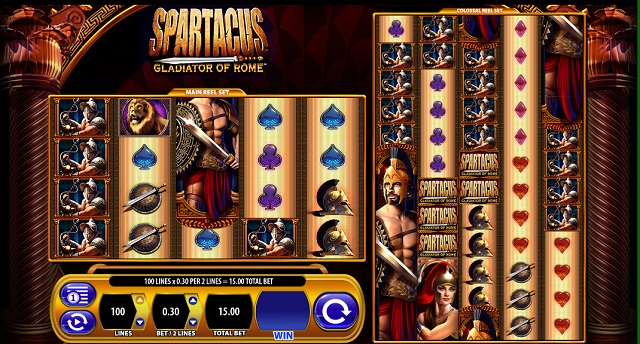 You'll want to be there for the time Spartacus becomes the next best gladiator of the land! As it was the tradition in the old days, you'll be able to place your bets in order to profit from Spartacus' success. It's not all about gladiators – it never was. It's also about the money that's at stake!
The game has a unique feature, which is the fact that it offers two sets of reels. Combined, they make up a total of 100 paylines. This fantastic online slot has a payout that barely scrapes 96%, standing at 95.94%. However, you'll feel it be much higher thanks to how many paylines there are. All you need is a little bit of luck to become the next big thing in Rome!
Spartacus Gladiator of Rome Online Slot Features
Let's take a look at aour complete table of features for the Spartacus Gladiator of Rome slot. We'll be breaking down its RTP, paylines, reels, and we'll tell you how much you can potentially win if you get lucky with one of your spins.
| | |
| --- | --- |
| Feature | Information |
| Developer | WMS |
| RTP | 95.98% |
| Volatility | Medium |
| Jackpot | Non-progressive (4,000x) |
| Maximum Payout | €1,000,000 |
| Min/Max Bet | €0.01/€250 |
| Reels | 5 (5) |
| Rows | 4 (12) |
| Paylines | Up to 100 |
| Symbols | Classic, Scatter, Wild, Stacked |
| Special Features | Stacked Wilds, Secondary Reel |
Symbols and Payouts
The game features special symbols and standard symbols, which you will find in both of its sets of reels. The colossal reel set has 12 rows, while the standard reel set has 4, and both may help you achieve some insane winning combinations that could result in crazy wins - especially if you get the highest-paying symbols together with some multipliers.
| | | | |
| --- | --- | --- | --- |
| - | Payout with 3 Symbols | Payout with 4 Symbols | Payout with 5 Symbols |
| Spartacus Wild | 2.50 | 0.50 | 0.25 |
| Spartacus Stack (Male Gladiator) | 2.50 | 0.50 | 0.25 |
| Spartacus Stack (Female Gladiator) | 2 | 0.40 | 0.20 |
| Masked Gladiator | 1 | 0.20 | 0.10 |
| Lion | 1 | 0.20 | 0.10 |
| Helmet | 0.75 | 0.15 | 0.05 |
| Sword & Shield | 0.75 | 0.15 | 0.05 |
| Spade | 0.50 | 0.10 | 0.05 |
| Heart | 0.50 | 0.10 | 0.05 |
| Treble | 0.50 | 0.10 | 0.05 |
| Diamond | 0.50 | 0.10 | 0.05 |
Special Game Symbols
Most game symbols work the same way they do in other casino slots. The true change of tone offered by the Spartacus slots app is the way in which reels are placed, with two reel sets next to one another. These are the two special symbols and how you can get them to become active in the game:
| | |
| --- | --- |
| Type of Symbol | How It Works |
| Colosseum Scatter | Collect 3 or more scatters and get up to 20 free spins and 20x the value of your stake! |
| Wild Symbols | Wild symbols will replace any symbol except the scatter and help you create large winning combos |
Spartacus Gladiator of Rome Slot RTP & Volatility – Detailed Technical Info
The game has a good RTP of 95.94%, which isn't really the highest, but the number of reels turns your regular wins into some very lucrative ones that could see your account balance go through the roof and beyond. It's smart to expect the game not to reward you for a few rounds in a row, but you can expect those symbols to stack and you to receive a massive win here and there.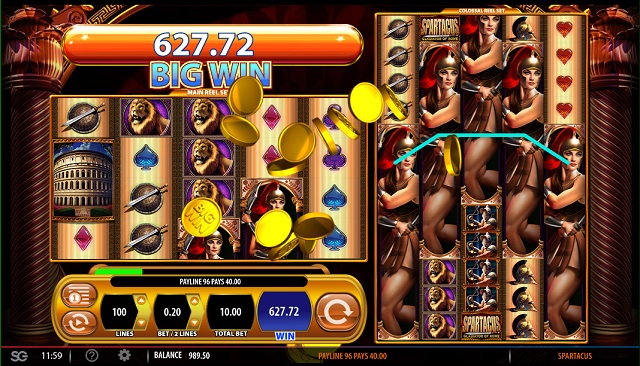 Just be ready to place those bets and take the journey into the coliseum together with Spartacus. You'll be one to become a legend of Rome alongside him if you happen to get lucky with those symbols in this very profitable casino slot.
It's safe to say that the Spartacus slot has medium volatility, but one thing's for sure; if you happen to land a couple of scatters in the same round, then you're going to win big.; that's almost a given. The game revolves around the concept of you getting wilds and scatters, as regular rewards are a tad more complicated to get – even with the number of paylines and reels. Wilds really make the process of winning a much easier one, so you'll be crossing your fingers for those wilds to drop during the free spin rounds as well as during regular rounds.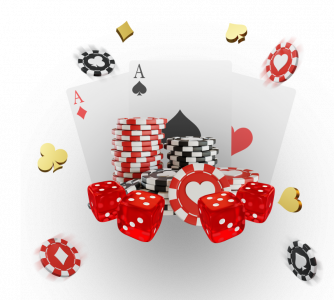 Exclusive Casino Bonus Offers & Expert Tips
Stay ahead of the game! Sign up now to get the inside scoop on the latest bonus offers.
Spartacus Gladiator of Rome Slot Gameplay Features
The Gladiator slot comes with many of the features that we've grown to love by playing online slots, but it has a couple of standout features that make it a must-try game.
Free Spins: Depending on how many scatter coliseum symbols you manage to get, you will get better and better rewards. The maximum number of symbols that you can land in one spin is 5, at which point you will be granted 20 free spins and a 20x multiplier to your winnings. Between the scatters and the wilds, this truly is the most savages game that you can play in virtual Rome.
Stacked Wilds: Part of the beauty of the Spartacus slot is that the wilds are fully stackable. When they stack, they form a giant image of Spartacus. The more wilds you can stack on a single spin, the more lucrative your rewards will be.
Secondary Reel: What makes this game so unique is the fact that you can get a secondary reel to chain up with your primary reel. The original reel of the game is a simple 5x4 reel set, which is the standard for most online casino games. However, if you manage to obtain the secondary reel, you'll have a 5x12 board where rewards can be obtained in a total of 100 ways.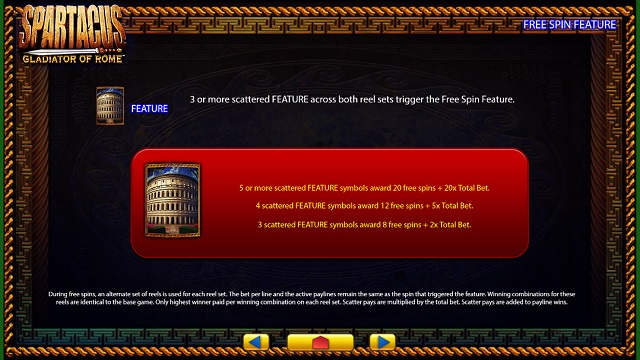 Tips to Play & Win the Spartacus Gladiator of Rome Slot Machine
The Spartacus slot allows you to do as you wish when placing a bet. You can select multiple features before placing a bet, which will help define the value of your bet as well as how many game features you'll have access to (based on how many lines you choose to bet on). The game comes with an autoplay feature, although it isn't as easily modifiable as that of other online casinos.
Playing the game, once you've completed the setup process is quite simple. It works just like any other online slot and it doesn't involve any decision-making, as the game comes with no bonus minigames. All you need to do is:
Select the number of lines that you wish to place a bet on. The more lines you involve, the larger your bet size will be;
Select how much money you wish to bet per line. This will also influence the amount of cash that your stake will be worth;
If you wish, you may also set the autoplay feature to up to 100 spins. The total cost of your stake will be equal to the amount of cash of your current stake times the number of spins that you wish to set for autoplay.
Where to Play Spartacus Gladiator of Rome for Free? – The Best & Safest Online Casinos
Developed by WMS, the Spartacus Gladiator of Rome slot is one of the company's most entertaining titles. You will find it in most WMS casinos, as well as in many locations throughout the world as a physical slot machine. These are the best online casinos where you can enjoy Spartacus slots from your computer or mobile phone:
Spartacus Slots – Which are the Best Bonuses?
Fortunately, the Spartacus slot machine is one that offers a very average RTP rate, meaning that you will often find it among the games that are allowed to be played when claiming a casino bonus and unlocking its wagering requirements. That means that you'll be able to claim amazing bonuses in the casinos that we've just listed and spend them playing the Spartacus slot machine if you wish!
Let's take a look at the most lucrative rewards that offer both free spins and free bonus cash, that you can claim right now:
Spartacus Gladiator of Rome Slot Biggest Win – Single Spin Potential Payout
The Spartacus Gladiator of Rome slot does not feature a progressive jackpot, but it does feature a win that is much larger than your average online slot. With a potential win of up to 4,000 times the amount of cash staked in a single bet, and a maximum bet of up to €250, players could potentially earn €1,000,000 as a maximum jackpot reward when gambling in this title.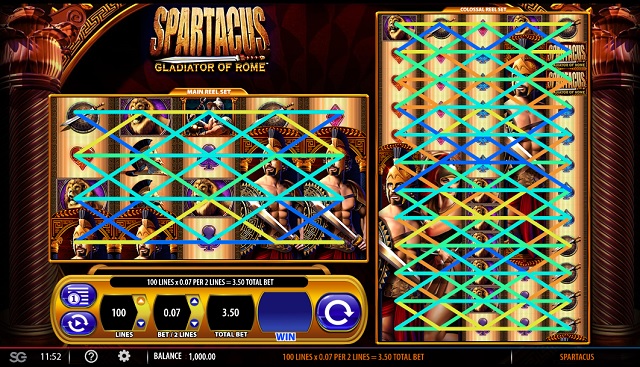 Keep in mind that such large wins are almost impossible to achieve. You would need to get a winning combo with optimal stacked wilds placement and with the multipliers active, which is very much unlikely. Should you trust your own luck, though, this is a must-try slot to play.
How Does Gladiator Slots Compare to Other Casino Slots?
The Secondary Reel feature gives this game a unique vibe that makes it feel much more authentic than generic slots with standard attributes;
A feature such as Stacked Wilds provides users with the chance to create incredible winning combos that outdo what other slots offer;
The Gladiator slot is fully compatible with mobile devices. You can play it on the mobile mode by selecting the title from your favorite online casino's game gallery.
Other Gladiator Slots that You Must Try
Although the Gladiator slot machine is one that comes packed with features aplenty and it's not likely that you'll get tired of it anytime soon, it's always good to get to know other fantastic slots that are also similarly action-packed, and with which you'll surely have a ton of fun if you love the amazing Spartacus slot game.
| | | |
| --- | --- | --- |
| Game | RTP | Developer |
| Gladiator Slot | 94.10% | Betsoft |
| The Sword and the Grail | 96.53% | Play'N Go |
| Colossus: Hold & Win | 96.00% | iSoftBet |
| Arena of Gold | 96.20% | Quickfire |
| Wild Gladiators | 96.17% | Pragmatic Play |
The Casino Wizard Verdict – The Finest of Spartacus Slots is Here
It's time for you to get your journey started. Go on and visit one of the best online casinos and play the fantastic Spartacus slot! You now have all the tools at your disposal to play one of the best online slots in 2020. Discover a world of rewards that await in ancient Rome, which can only be accessed in the fantastic Spartacus slot game.
Last updated
October 2, 2023