How to Win at Slots - The Casino Wizard's Complete Slot Strategy Guide
Online slots are some of the most popular online casino games on the planet. Almost everyone loves to play them, as the randomness fact is as thrilling as one could wish a game to be. Many people simply select an online slot and jump straight into it without paying too much attention to some things that could very well determine whether they win or lose money in the long run – and we hate to see that!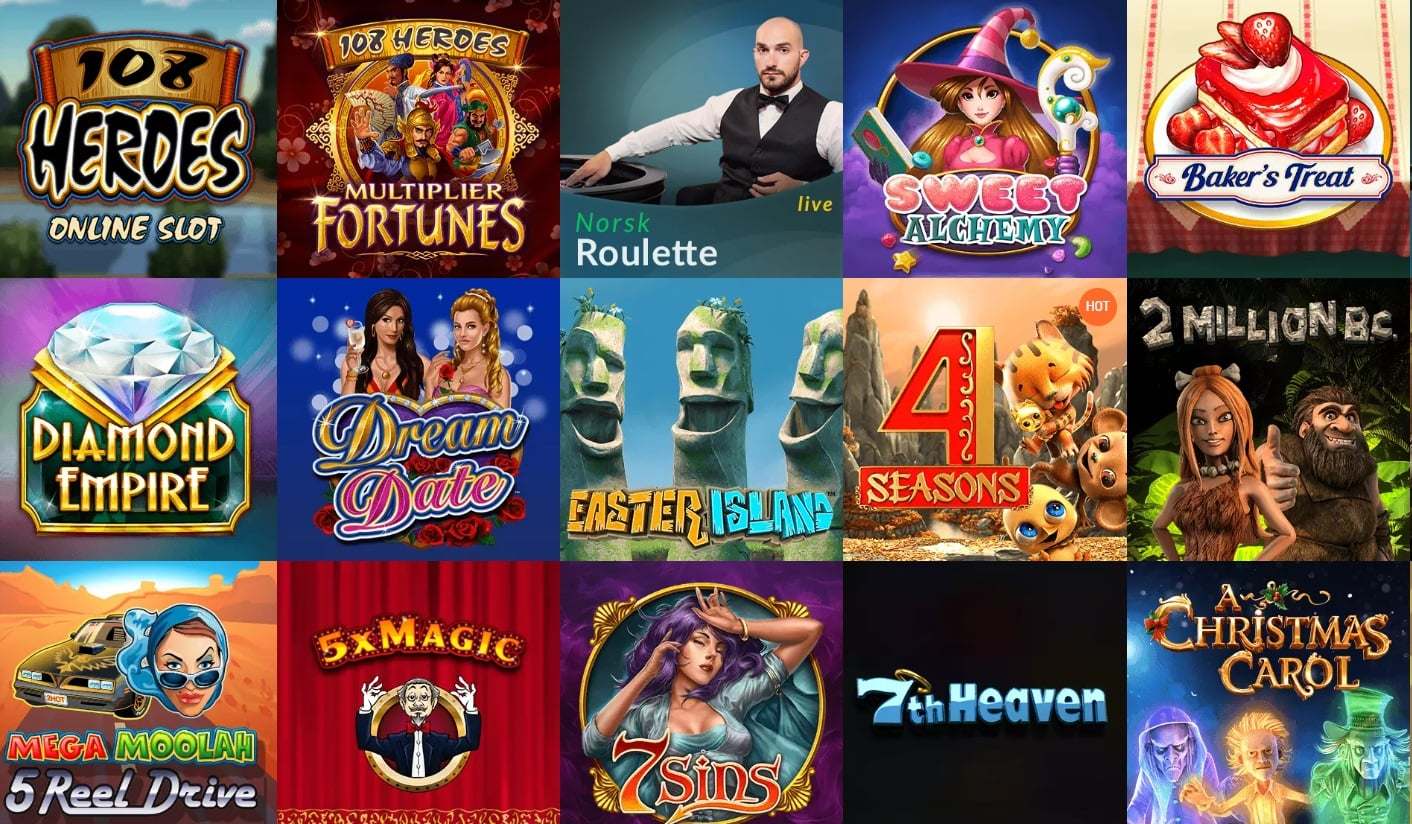 As such, we've come up with a list of tips that will maximize your chances of winning in online slots. If you wish to stop losing money and start winning whilst also playing some of the best casino games on the planet – rejoice! You've come to the right place. As a fair word of warning, though, the tips that we're going to give you here will maximize your chances of winning.
However, keep in mind that online casinos always have the edge. The tips we'll give you are going to tip the balance towards you as much as possible, but the edge always remains on the online casino's side. If you're looking for the best casinos to play online slots, we recommend you check out Videoslots, Jackpot City, and BitStarz. The letter is especially recommended if you want to play slots with bitcoins!
10. Play in Reliable Casinos
Whether you're looking to play slots in land-based casinos or enjoy the world's most profitable reel-spinning games in online casinos, one of the most crucial aspects of understanding how to win at slots is visiting safe establishments to play. This is even more important if you're looking to play at online casinos, and the reasoning is simple: online slots hosted at legit casinos are not rigged. So, the most important of slot machine tips is to make sure that you play at top-class casinos.
9. Always Check the Game RTP
Did you know? Most licensed casinos disclose the RTP of all of their slot games! The RTP, otherwise known as "Return to Player" percentage, represents how much of your cash the casino expects you to win on a long session. Slots, on average, have an RTP of 96%, meaning that you're expected to keep €96 of every €100 that you wager.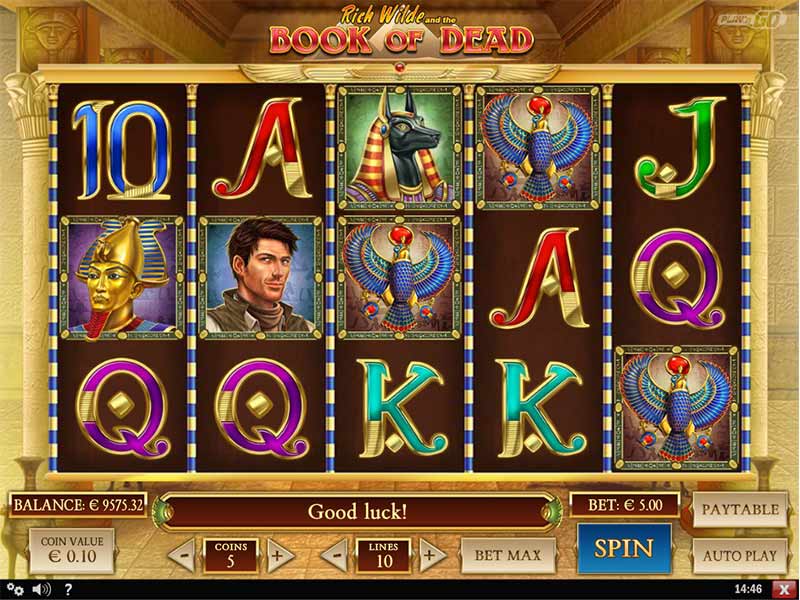 RTP is often calculated over 10,000 spins or more, which means that you may earn more money than what you've wagered during short sessions. You can beat the RTP in the short term, but it is statistically impossible to beat it in the long term. That's why it's important to quit when you're winning! If you continue playing, there's a really good chance that you'll lose what you've earned.
Here are some RTP tips that will help you learn how to win at slot machines:
Some software developers, like NetEnt, create multiple versions of the same game, but with different RTP rates. For example, Starburst has five different versions with RTP rates that vary from around 92% to 99%;
Click on the "?" or "Info" button located anywhere within a slot game and scroll down. You'll eventually come across the game's RTP;
You have a much better chance to win in the short and long term when playing casino games with high RTP rates. Some slots, like Mega Joker, have an RTP that resembles that of high-paying games like blackjack, standing at 99%!
8. Prioritize Slots with High Payouts
One of the easiest ways for you to determine whether an online slot is worth your time or not is by checking the average payouts that players receive from the game. Payouts are often disclosed information, which means that you can find it online. Browsing player communities and player reviews can also help you get a good idea of how profitable an online slot is.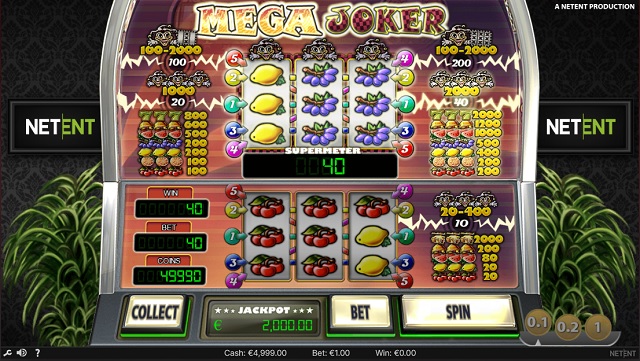 Many modern video slots tend to have in-game jackpots which are represented via in-game multipliers. To get a glimpse of how much money can be won in a single game, we advise you to look at the "maximum win" opportunity of an online casino slot. Some games offer 5,000x the amount money of your stake in return for a single bet. To trigger that, you would need to either chain streaks of free spins or get lucky with scatters and wilds.
To earn as much money as possible when playing an online slot, you may have to wager more than the minimum stake allowed. High-paying features may only be activated with €10+ bets in some slots;
How much money you win per round is influenced by the game's volatility. Games with high volatility tend to have high-paying rounds, which gives you a better shot at larger short-term wins;
Although a game may have a high payout potential, be aware that you may experience many low-paying rounds in a row.
7. Be Wary of Jackpot Slots
We know that jackpot slots tend to be seen as the one-way train to the glory that many people opt to take in order to claim the best rewards imaginable. However, that's not always the case with these types of slots. In many cases, jackpot slots produce way more losers than they do winners – even when taking into consideration many of the world's most popular online slots and their average payouts.
That's because jackpot slots tend to have a worse RTP on average, as well as a higher house edge. The best online slots tend to have an RTP that ranges from 96% to 97% and goes upwards the more profitable the slot tends to be. However, the main appeal of progressive jackpots is the chance that they give you to win a massive sum of cash in a single move.
The chances of you getting a massive jackpot are extremely small, so you might want to avoid playing these games if you're looking for consistent wins. However, that doesn't mean you should avoid them altogether – just be wary that they aren't always going to give you a massive prize as a reward.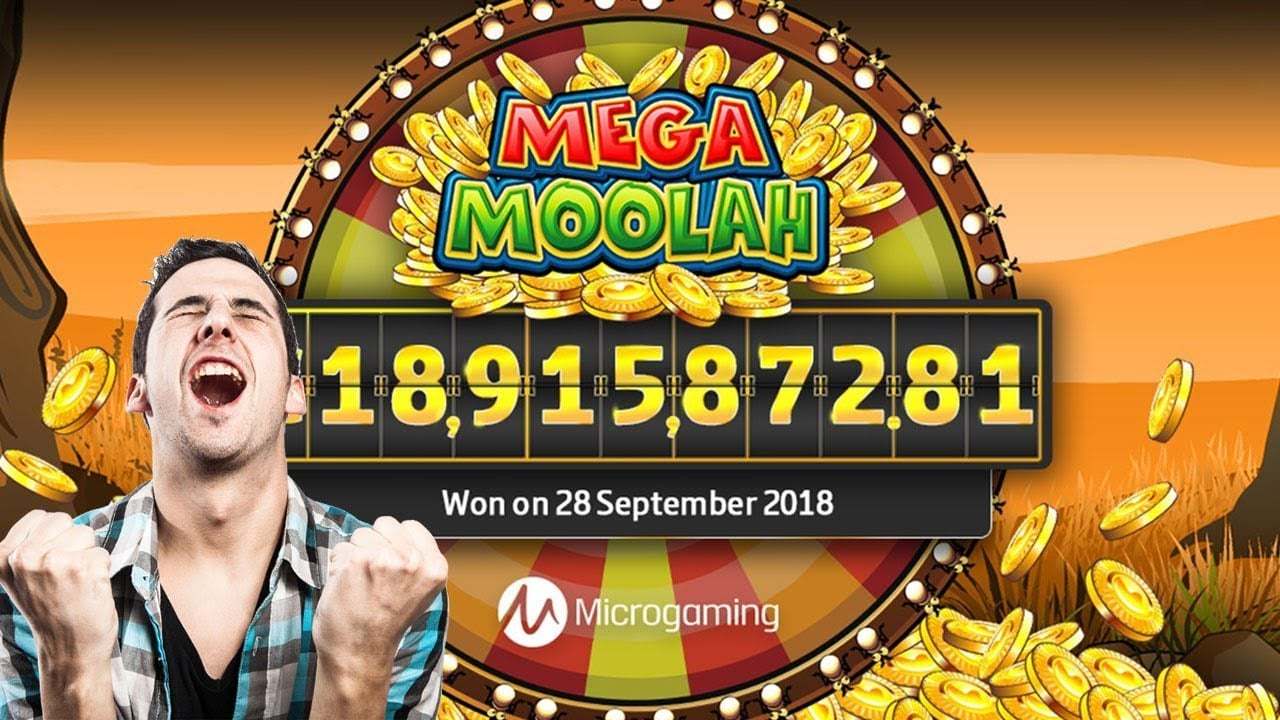 6. Understand How Slot Machines Work
Although slots are mostly dependent on luck and any newcomer may get lucky and win a ton of cash without employing any type of blackjack strategy, the best way of understanding how to win at online casinos, and slot games in particular, is by getting a strong understanding of how slot machines work. After all, with the vast number of game developers that exist, you'll come across all sorts of games when gambling online.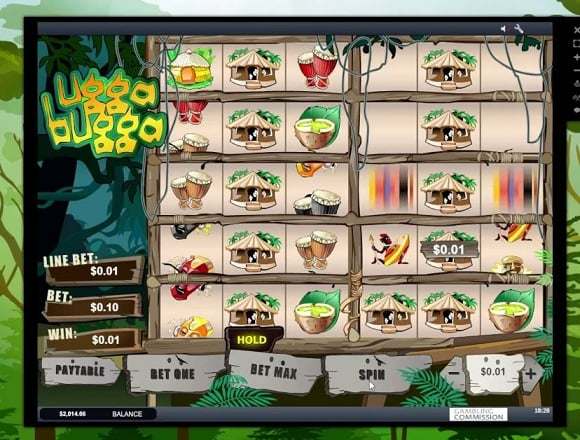 Here are some slot machine tips to get a grasp of how slots work:
Skill-based slots are the only types of slots in which your decisions influence the outcome. Traditional slots are often dependent on luck alone;
Be sure to read the rules of your preferred slot before playing it. Use the information tab to determine how much does it matter to place high stakes, whether the RTP varies, and other important game mechanics;
Each slot has different gameplay features and different characteristics. It's important that you understand how these features work before you play. Learn about free spins and the many game mechanics like Tumbling Reels or Megaways before venturing into the slot world.
5. Play for Free Before Adventuring into Real-Money Gambling
There's no better way for you to get a hang of how things work in an online casino game than playing it for free before moving on to real-money wagering. Many online casinos give you the chance to try out their games without spending a dime in a feature called "Practice" or "Demo" mode. There, you will be able to play the game to the fullest of its extent with no real money involved.

You can play the game that you like for 15 or 20 minutes before moving on to real-money wagering if you find that the game is fun or you're having a streak of good luck while playing it if you're superstitious in that sense. In any case, it's always a safe bet to try and enjoy the game with free cash before deciding whether to play with real money.
You can also claim no deposit bonuses to play games for free and still have a chance of winning real money as you try out casino slot games. Free spins no deposit bonuses, such as the ones offered by FortuneJack, are ideal offers to claim.
4. Create a Budget and Respect It
There's no better way for you to win money (or, at the least, avoid losing too much money) than to create a budget for yourself and strictly stick to it. Avoid disrespecting the budget at all costs and you should be more than good to go to have a solid online casino experience playing slots. In many cases, you will lose money while playing slots.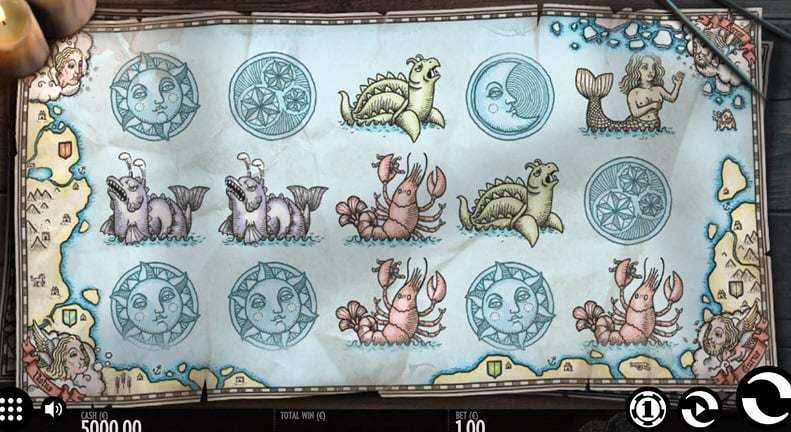 As such, you'll want to set a budget for yourself and respect it. Some online casinos help you do this with the popular "Reality Check" feature, which sends you a warning directly on your screen whenever you're about to reach your maximum allowed expenses. If you really don't work with a budget, then you can also set yourself the goal of only betting in slots for a certain amount of time.
If you struggle to keep a hold of your money, here are some budget slot strategy tips that will help you out:
Play with small sums of money per stake if you're looking to play for a few hours. This will give you a better shot at not losing all of your cash too quickly;
Slot machine strategy revolves around not overspending when you don't have to. Know which slots to pick if you're planning to spend a lot of money;
Just like it happens in casino table games, if you want to learn how to win at slots, never chase your loses. That's the easiest way to lose all of your cash.
3. Use Bonuses to Enjoy Risk-Free Wins
If you're not too keen on spending your money in any slot from the get-go, you might first want to try out the fantastic bonuses offered by many of the best online casinos in the world. Many of these bonuses are free spins that you can enjoy in the best online slots. However, other bonuses also include free bonus money, which gives you the chance to choose whichever way you'd rather spend your money on any online casino.
| | | |
| --- | --- | --- |
| 1 | | Claim bonus |
| 2 | | Check current bonus |
| 3 | | Claim bonus |
| 4 | | Claim bonus |
| 5 | | Claim bonus |
In most cases, all of the money that you receive as part of a casino bonus can be freely used and spent in the best online slots that the website has to offer. Free spins are the most certain types of bonuses to spend on slots, but don't forget to enjoy them with all sorts of bonus cash. You can even play more online slots with bonus money using the cash generated from the reward received upon depositing!
Many online casinos actually permit players to use the bonus cash itself to fulfill the wagering requirements for the money. Even those that require you to use your own cash to fulfill the requirements end up being worth it in the end.
2. Max Bets – When Should You Place Them?
It's not always a good call to place max bets on most online games. In the older online casino slots, you had to manually choose paylines and decide how much cash you wanted to bet on each, which turned out to be pretty confusing to most players. However, newer slots simply allow you to set a maximum amount of money to bet and your winnings will be adjusted accordingly.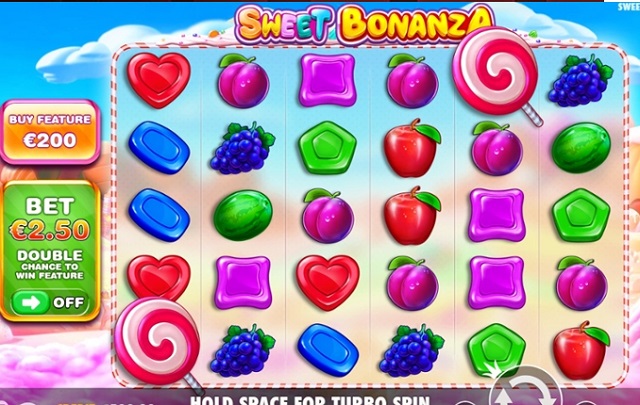 As such, all of the money that you bet will be distributed among all paylines, unlike the way it worked in the older days of online gambling. This means that newer slots allow you to simply set the amount that you want to bet, which can be as low as €0.10 in some slots and as high a €200 in others. Your winnings will always be adjusted to the amount of money that you place at stake.
Here are some slot machine tips related to bets that will help you understand how to win at slots:
You should never place over 10% of your budget on a single slot wager. Slots tend to be volatile (even those with low volatility) and there's a good chance that huge payouts may not come before you burn through your budget at such pace;
There are wagering tricks to winning on slot machines! Some games have a lower RTP for low wagers, whilst their RTP for high wagers could be much higher. Minimum wagers could mean that the RTP of a slot is as low as 94%, whilst the same slot may offer a 98%+ RTP on max wagers. This is because some features can only be activated with large stakes;
If you have a large budget, always place max wagers. The games are generally designed to be much more lucrative to players that are willing to pay for the experience.
1. Slot Volatility and Its Importance
If you want to know how much money you can expect to receive on average while playing online casino slots, the best thing you can do is study their volatility before you start playing. In online slots, the volatility of a game means how winning works. Games with high volatility tend to offer payouts less often, but the payouts are much bigger than in an average slot.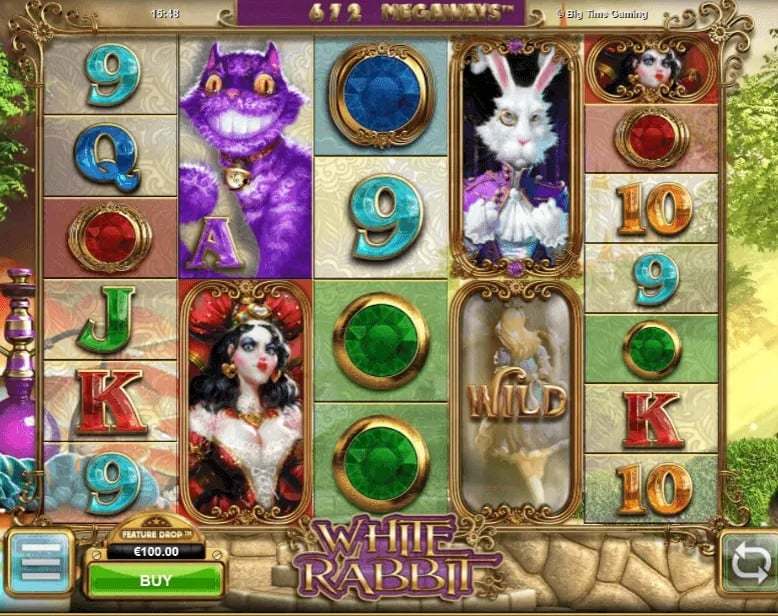 On the contrary, games with low volatility tend to offer constant payouts, but they're often worth much less money than in high-volatility slots. It doesn't really matter if you prefer to play high-volatility slots or slots with lower volatility, you just need to keep in mind that the RTP will be reflected differently depending on which one you decide to play.
You are more likely to win more in a single spin when playing games with high RTP and high volatility;
Volatility often defines how much money is won per round, but RTP defines how profitable the game can be;
It doesn't matter if you play games with high or low volatility. Choose whichever type of game you like the most.
Slot Games with the Best Odds
Now that you know how to win at slots, you know how important it is to find games that offer good RTP rates and give you the best odds of winning money - both in the short term as well as in the long term. The Casino Wizard team brings you a list of the world's highest-paying online slots, based on RTP, to help you get a better idea of which games to look for when visiting the world's best online casinos.
We've left skill-based Ugga Bugga out of this list because the game is no longer available in the vast majority of online casinos. It would otherwise take the number one spot with a 99.07% RTP.
| | | | |
| --- | --- | --- | --- |
| Name | RTP | Max Payout | Developer |
| Ocean Princess | 99.01% | €31,125 | Playtech |
| Mega Joker | 99.00% | €20,000 | NetEnt |
| Book of 99 | 99.00% | €500,000 | Relax Gaming |
| Jackpot 6000 | 98.90% | €6,000 | NetEnt |
| 1429 Uncharted Seas | 98.50% | €67,000 | Thunderkick |
How to Manage Your Slot Bankroll
Learning how to control your slot bankroll is how as important as knowing how to win at slots. In fact, bankroll management is a crucial aspect of slot strategy. After all, you need to know how to keep ahold of your money if you're aiming to win more! Playing with a controlled bankroll is a crucial step toward achieving this.
Here are some tips that will help you manage your bankroll when playing slots and control your spending at the world's best casinos:
It is recommended that you don't spend over 1% - 2% of your bankroll when placing wagers at slot games. If your budget is €1,000, then feel free to bet €10 per wager - but never do it with a budget of €100;
Know when to quit and when to move forward. Some games have features that make them more profitable as time goes by, such as Book of 99. Be strategic about how you approach such games;
Never expect to win a lot of money when playing. Slots are fun games where the house tends to have an edge of 4% on average, so there's a good chance that you may not win any money;
Take advantage of the Reality Check feature to make sure that you don't spend too long playing slots;
Set limits within your casino account to prevent yourself from spending a lot of money. Use in-game spending limits if you plan to use the autoplay feature.
Tips to Play Slots at a Land-Based Casino
Playing online is fun, but, for some gamblers, nothing will ever match the experience of visiting a land-based casino and getting immersed in all the fun. Visiting a land-based casino should not be taken lightly, though. These establishments are set up in a way that encourages players to gamble more, and thus there are some slot strategies that may help you make the best of your money.
Check the return rate of your slot machine of choice. Just like in online casinos, land-based casinos offer slot games with different payout percentages;
If you struggle to control your spending, take cash with you before you go to the casino and leave your card at home;
Try to avoid drinking too much. This may lead you to make bad decisions and spend more than recommended when playing slots;
Place small bets if you're on a tight bankroll. This will allow you to maximize how long you get to stay at the casino;
What Not to Do When Playing Slots
Our team has been playing slots for years, so we have a strong idea of tips to follow if you're looking to learn how to win at slots and stray as further as possible from non-recommended practices. We've gathered what we think are the most useful pieces of advice that will help you form your own slot machine gambling strategy. These are some activities in which you should never partake when playing slots:
Avoid placing stakes that are equal to a large percentage of your budget. If you're playing with €100, try placing bets of up to €1 each;
Try to avoid playing in online casinos that offer popular games at low odds. If you see a casino that offers Starburst at less than 94% RTP, you may be better off playing somewhere else;
Don't chase your losses. This is going to lead you down a path that you don't want to follow;
Never play slots at a rogue casino if you're playing from your home. Rogue casinos may pay you your winnings, but the lack of a license makes these sites better left alone;
You Know How to Win at Slots - Get Down to Business!
After reading our guide, you're now more than ready to start playing slots in the world's best casinos. It doesn't matter if you're keen to play online or visit your local gambling establishment of choice; the chances of winning a ton of cash playing high-paying slot games are latent, and the potential to win big is massive.
Be wary of what we've told you and use slot strategy tips to make sure that you play for as long as possible. Choose to play high RTP games and get ready for the journey of a lifetime at the world's best online casinos!
Last updated
April 1, 2023