Best Bitcoin Bonus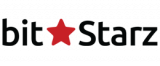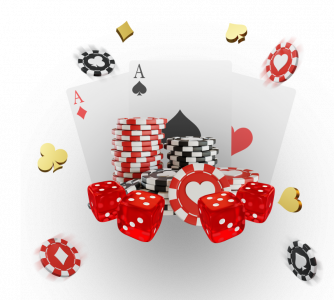 Exclusive Casino Bonus Offers & Expert Tips
Stay ahead of the game! Sign up now to get the inside scoop on the latest bonus offers.
BitStarz Welcome Freeroll - All You Need to Know
Online casinos keep coming up with new ways to rewards new players and lure them into their services. However, not many manage to come up with promotions as compelling as the ones you can find at the BitStarz Casino. They have, once again, impressed us with their Freeroll Tournament, an exclusive bonus meant to be claimed by newcomers to this fantastic site.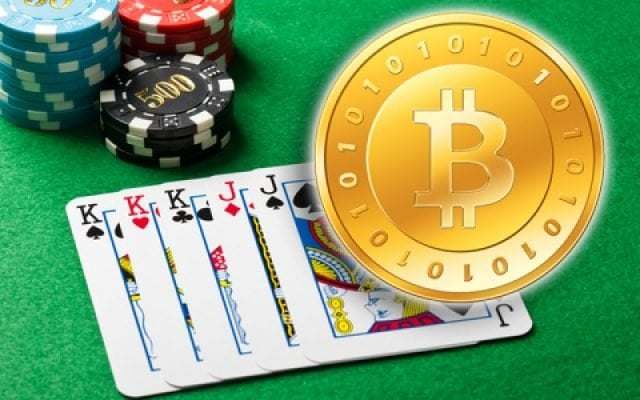 Unlike other online casinos, the BitStarz website truly offers players the chance to do something different as soon as they register. You can still claim the fantastic welcome bonus package of the casino (which is one of the best on the internet), but the Freeroll Tournament grants you access to a special competition meant to rewards up to 200 players per week.
Join us as we discover and explain to you why the BitStarz Freeroll Tournament is set to become one of the best promotions on the internet. This is a welcome bonus taken to the next level.
It's fresh out of the over, as new as it gets, and it doesn't seem to be going away anytime soon!
What is the BitStarz Welcome Freeroll?
The BitStarz casino has destined a massive €1,000 to give away every single week. They're all given away via tournaments, but there's a catch – you must be a newcomer to the site if you wish to participate in them. Players with older accounts will be allowed to participate in other tournaments, but the BitStarz Freeroll is reserved for those newcomers that feel like competing from the get-go.

The BitStarz Freeroll is a tournament that occurs once a week, and it will keep occurring for the foreseeable future. If you still haven't made an account on the site, then you're in as much luck as possible. Participating in these tournaments will allow you to kickstart your adventure in a rush to beat other players as you compete in the best online casino games that the site has to offer.
Should you finish in the first place in the tournament, you will get a €200 reward. However, if you're not as competitive as other players, or you simply can't keep up the pace, you will still get rewarded if you manage to sneak in the top 200. There are rewards for everyone!
How to Participate in the BitStarz Freeroll Tournament
All you need to participate in these amazing tournaments is register a new account on the BitStarz casino. From the moment you register, you will be able to participate in two tournaments. If you happen to get unlucky during the first one in which you partake, then wait for next week and try again. Be sure to sneak into the top 200 to get free money as a reward!
The tournaments start every Friday, at 10 am CEST. If you register your account on Thursday 7th of any given month, you will be able to register in the tournaments of Friday 8th and Friday 15th. You will only be able to participate in the two tournaments that follow your day of registration. If you let go of both of these opportunities, you won't be able to participate in any upcoming tournaments.
It doesn't matter if you've already bet money on the casino or claimed other bonuses – what matters is that you register on the two tournaments following your registration on the site. It's that easy. You can win money in both tournaments as well. It doesn't matter if you finished in 199th place during your first participation and won €2 – you can participate in the next tournament and win €200 if you finish in the first place.
There are no limitations as to how much money can be won – climb those rankings and win free cash!
How to Earn Points to Climb the Leaderboards
You will collect points by playing slots with your own money. The larger the bets you make, the more points you will collect. From our own experience, collecting 2000 points in a week is more than enough to set yourself up for a first-place finish. Will it be easy to do? Not by any means. But it's far from impossible either!
You cannot use the money from your bonuses to participate in the tournaments, though. You must use your own cash. However, you can claim the free spin bonuses and the deposit bonuses as soon as you register on the site. Just be sure to use your own cash to participate in the tournaments. It's the only rule that you must keep in mind when playing for bonus points.
BitStarz Welcome Freeroll Terms and Conditions
Getting all of that free cash in your account sounds pretty good. However, there are some rules that you must follow (apart from the "don't use your bonus cash or free spins to play" rule). We've compiled the most important terms and conditions here, to help you get a stronger grasp of the offer.
Prizes & Rewards
You will be able to claim different sums of cash and free money depending on where you managed to finish on the leaderboards. The higher your finish, the better your rewards will be. It's as simple as that. Here's a small overview of how rewards work and how the €1000 prize pool of each tournament gets distributed:
1st – €200
2nd – €100
3rd – €60
4th – €40
5th – €30
6th – €20
7th and 8th – €15
9th and 10th – €10
11th to 100th – €5
101th to 200th – €2
Wagering Requirements & Payments
Even though the offer does give you the money for free, the cash is still subjected to wagering requirements that you must comply with if you wish to withdraw the money to your bank account or bitcoin wallet. The cash is subjected to a x40 wagering requirement regardless of the place upon which you finish.
You will receive all of your won cash automatically; there's no need for you to claim anything. It is given to the players after the end of each weekly tournament. Your money will be paid in any type of currency that you prefer.
Betting System and Points
You will gain points to climb the leaderboards according to how much money you're betting. For example, if you happen to make bets of €1, you will receive more points per spin than those who bet €0.50. The site does this to make sure that it's fair for all players. If you want to win more points, you'll bet more money. It's as simple as that.
Enter a Whole New Universe of Bonuses and Tournaments at BitStarz
Now that you know all of the fantastic offers that the BitStarz Casino brings you, we can't help but wonder what you're still doing here. There's a world of amazing rewards at your fingertips and no time to waste – some of the site's promotions are only available for a limited time and you'll want to finish that Freeroll Tournament before you move on with the rest.
Whether you're a fan of bitcoin gambling or not, BitStarz is one of the best online casinos to visit in 2020. Get a strong grasp of what they have to offer, practice with the site's free play feature, and then claim the best bonuses on the internet to get a massive sum of cash injected right into your wallet. Go ahead and visit BitStarz to kickstart the adventure of a lifetime.
We wish you nothing but the best of luck!
Last updated
May 24, 2022