Videoslots Welcome Bonus - €200 Free + 11 Welcome Spins
Many online casinos are willingly giving away welcome bonuses, but with offers hidden behind crazy wagering requirements and promotions that simply don't suit every player, it might sometimes be hard to find the best welcome bonus for you.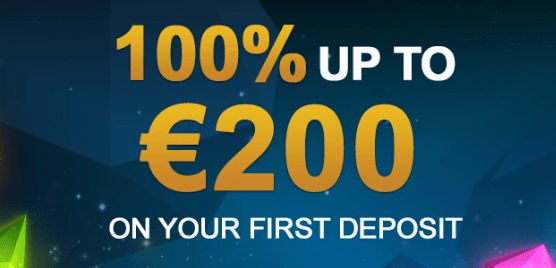 Finding a bonus hosted by a specialized site, though, might be the best thing you can do to save yourself the trouble of not being happy with the offer that you're given. As such, if you're a fan of the best online casino slots, you might want to check out the new promotion that the Videoslots casino has in store for you.
The site -widely regarded as one of the best online casinos to host over 3800 slot games and with one of the best first deposit bonuses out there- is currently giving away a welcome bonus of up to €200 in free money and 11 free spins, which you can use to play the top-tier slot games that the site has in its catalog.
What's so good about this offer and what makes it different from other promos that you might find in other casinos? Well, for starters, you have to check out the astonishingly low wagering requirements that the Videoslots casino staff has imposed upon this offer.
How to Claim the Videoslots Welcome Bonus?
You can get your hands on the Videoslots casino bonus quite easily. However, we're going to give you a summary of the steps you need to follow in order to claim this bonus as quickly as possible without entering any bonus code. First and foremost, before you begin, please make sure that the Videoslots casino is able to be accessed from your country. As worldwide a casino as this is, some countries are forbidden from participating in Videoslots. Just follow these simple steps to claim €200 in free cash:
Create an account on the Videoslots website, should you not have one already
Go to the homepage of the site or the bonus section - either page would do
Look for the welcome bonus and click on the button to register or claim it, depending on where you are
You could also head to "My Profile", and then click "My Bonuses", to claim the offer (no bonus code needed)
Choose how much money you want to deposit
Make the deposit
Enjoy the free cash!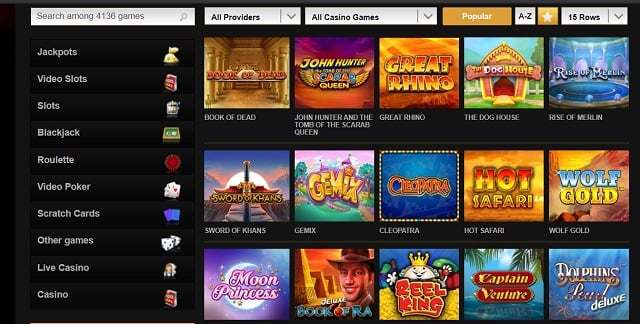 You will be able to activate the offer to claim the deposit bonus free spins before the bonus cash of this promo is added to your account. The offer is available for players from all over the world, including the United Kingdom. Play video slots with the cash and the free spins as soon as you get them.
If you somehow don't receive the bonus cash or free spins after activating the offers, be sure to contact customer support. The customer support staff of the Video Slots online casino is sure to promptly help you out. Bonus codes are not needed to get the cash or free spins.
What Is the Video Slots Welcome Bonus About?
The Videoslots casino bonus is a match deposit bonus promotion that will double your first deposit for up to €200. That means you can make a regular deposit of €200 on the site, but your account would reflect a total balance of €400. Videoslots is often changing its welcome bonus promotions, and you might sometimes find them giving away free spins, but let's be honest - there's no better way to claim a welcome bonus that getting cash for free; that way you get to choose what to do with it!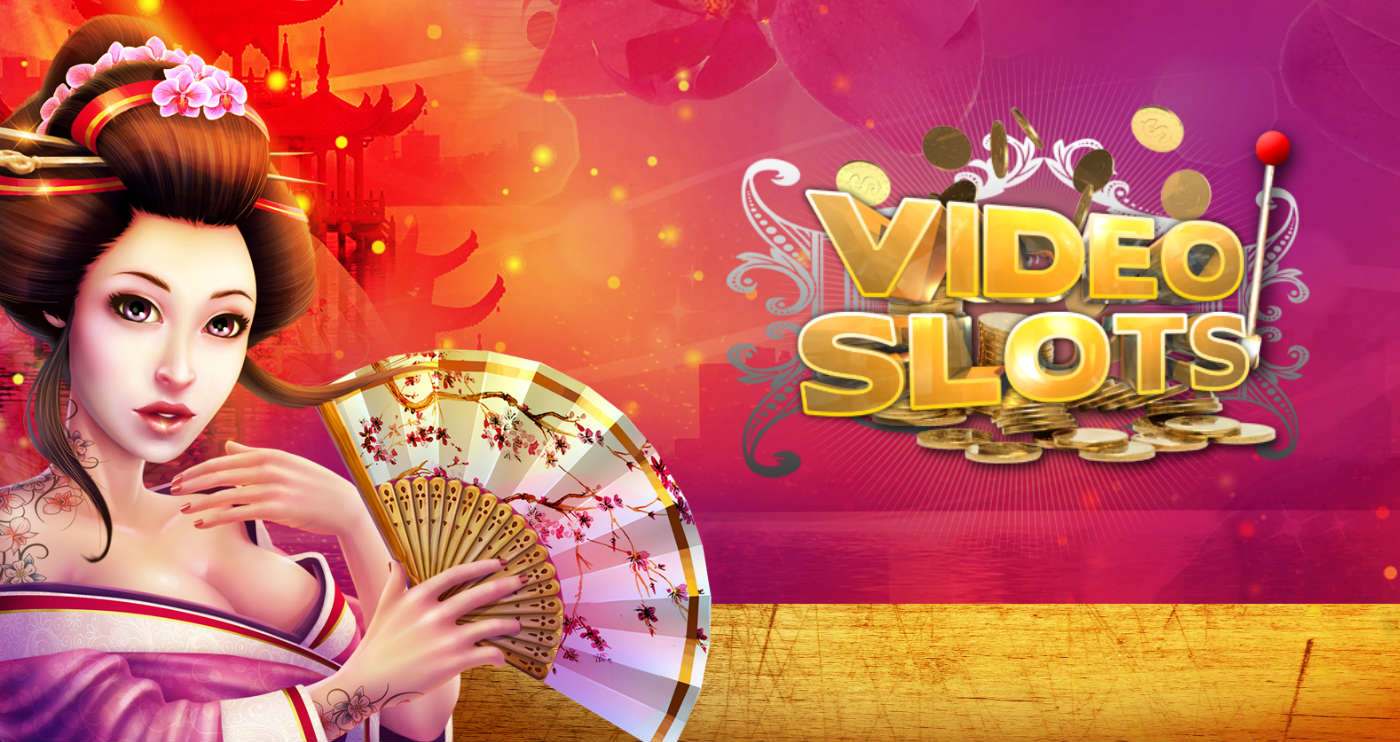 It's a 100% match deposit bonus, basically, which will see your account get double your original deposit for up to €200. You may deposit more than €200 on your initial deposit, but that will not count as your first deposit and will therefore not be able to be selected to activate your welcome deposit bonus. Make a deposit of up to €200 if you wish to claim this offer, as well as the free spins.
Free money bonuses are often accompanied by strict rules, but you'd be happily surprised to find out that the Videoslots casino isn't giving away this bonus just as a complimentary "try out the casino" offer. You can really walk away with a decent amount of money after fulfilling the requirements of the bonus, and you don't even need a ton of luck to do so. If you're wondering what you might be able to do with this welcome bonus, check out this small guide to get a better idea of it:
Play the best online casino games on the site - free of selection restrictions
Make bets of up to €20 on any selected game
Play with your own cash in hopes of completing the Wagering Requirements of this offer
Withdraw the entirety of the welcome bonus as regular account balance once the requirements are fulfilled
Videoslots Casino Welcome Bonus Terms and Conditions
Whenever you decide to pay a visit to the Videoslots casino, you'll find out that there are many rules listed beneath their welcome bonus. It's only natural for any player to feel overwhelmed by looking at how many rules there are, so we've divided them into two sections - one section will explain to you the most important rules, and the other one will simply list other important rules that need to explaining. That way you can jump straight into the action after you finish reading this page!
Wagering Requirements and Restrictions
This offer has some fantastic wagering requirements. You will need to wager any amount of money that you receive as a bonus a total of 35 times before you can withdraw the bonus money itself. For example, let's say that you want to get the best of this offer and you deposit a full €200.
If so, you would need to wager a total of €7,000 on the site before you can get the bonus cash as your own. Bear in mind that you also need to make a minimum deposit of €10 if you wish to claim the welcome bonus. You can make an initial deposit lower than that sum, but you won't be entitled to claim the bonus if you choose to do it.
Activation Limits and Timing Restrictions
Given that the welcome bonus itself can only be activated after making your deposit, simply making your original deposit and then head to your "Profile" page on the site to select the option to activate it. You do have 30 days to do it, though, so be quick about it and don't sleep on your laurels. However, time limits are not an issue at all when wagering with this bonus.
You can take as much time as you want (up to 60 calendar days) to fulfill the wagering requirements, so you don't really have to rush to make your bets after the bonus is active on your account.
Other Bonus Rules to Keep in Mind
If you've read the past two bonus rules and you're still stoked about this promotion, then rejoice - those are the toughest ones out of the bunch!
The rest are mere formalities that you need to keep in mind when playing towards the wagering requirements. There are many extra rules, and all of the terms and conditions of the promo can be found at the Videoslots casino itself, but we've listed the most important ones right here to save you the time and trouble of doing so yourself:
You may play ANY casino game with this offer, with the exception of progressive jackpots
There are no restrictions as to how much money each game contributes towards the requirements
The Welcome bonus can be activated whenever you have other welcome promotions on the site available, but you cannot use it in conjunction with other non-welcome bonuses
You need to fulfill the requirements within 60 days - keep that calendar in check!
The site's 11 welcome spins are not subjected to any wagering requirement
Claim Videoslots Casino Free Spins - 11 Welcome Spins with No Wager
The standard Videoslots casino bonus is a fantastic offer to claim if you're a fan of free cash, but if you're looking to play video slots for free, then you'll love the Videoslots free spins on first deposit. You'll have the chance to claim 11 wager-free spins to boost your account balance on the site.
The best part of these free spins is that they're easy to claim and, even though the winnings are limited, the cash earned with the free spins can be fully spent in any way you wish. Free spins earnings are not subjected to any restrictions and they're instantly transferred to your account balance as soon as the free spins are spent.
You will get 11 free spins as soon as you create your account and make a deposit at the site.

Try Your Luck with Free Cash Now!
The Videoslots casino is arguably the best place on the internet for everyone looking to play slots games, so why not head right over there now and claim this fantastic welcome bonus? You'll get started with a bunch of bonus cash that you can eventually claim to your account and withdraw it freely. There's no time to waste, and there's a lot of rewards to be won.
Head to the Videoslots casino and claim this welcome bonus now!