These Casino Facts Will Surprise You!
Gambling has been a thing for centuries and, just like anything else that has been around for quite a while, there's plenty of facts that you'll want to hear about. Sure, gambling has led to some shady stuff to be done behind the scenes, but there are plenty of fun facts that grace the world of casinos and gambling in general.
We want you to be fully aware of our favorite facts, which you may eventually be able to share with other gambling enthusiasts or keep to yourself in an attempt to build that never unnecessary internet knowledge.
These are our favorite funny casino facts for aspiring gamblers!
7. Casinos Ban People, But People Can Also Ban Themselves
You've probably read about people who have been banned from casinos because of bad behavior or card counting, much like it happened to Ben Affleck.
However, players may also ask casinos to ban them if they seem unable to stop gambling on their own. In fact, this is one of the most effective ways for people to control their gambling addiction, yet it's not as widely known as it should be.
If you ever feel like you're getting closer to becoming an addict at gambling, be sure to get yourself banned for some time. You can also ask for lifetime bans, but beware: once you do it, there's no turning back!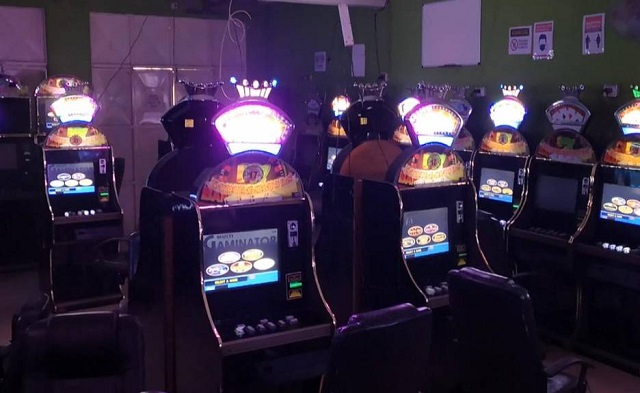 6. You Can Gamble in Japan – Even Though It's Illegal to Do So!
Partaking in gambling activities in Japan is illegal, yet gambling seems to be growing exponentially in the country. This is because gamblers have found a loophole that allows them to play Pachinko, which is basically a variation of slots and trade the winnings for money and other prizes.
As such, playing Pachinko yields silver balls as rewards. You can then take those balls to state-sponsored locations where you can trade them for special prizes. You can also trade them for money, which would basically be the same as earning chips when playing slots in a land-based casino.
Pachinko is used to legally gamble in Japan!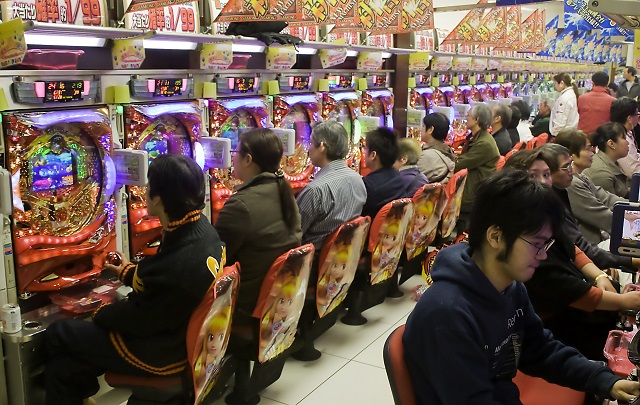 5. People that Reside in Monaco Can't Gamble at the Monte Carlo
The Monte Carlo is one of the biggest and most famous casinos in the world. It is located in the Principality of Monaco, yet people who reside in Monaco are not allowed to visit the casino.
The mandate that prohibits people from playing at the Monte Carlo was made more than 200 years ago, in the 1800s, by Princess Caroline.
The existence of this casino is one of the main reasons why taxes in Monaco are basically non-existent. The revenue generated by the casino is what keeps the principality afloat, seeing as how the massive profit that it drives is more than enough money to keep a small nation going – let alone a principality!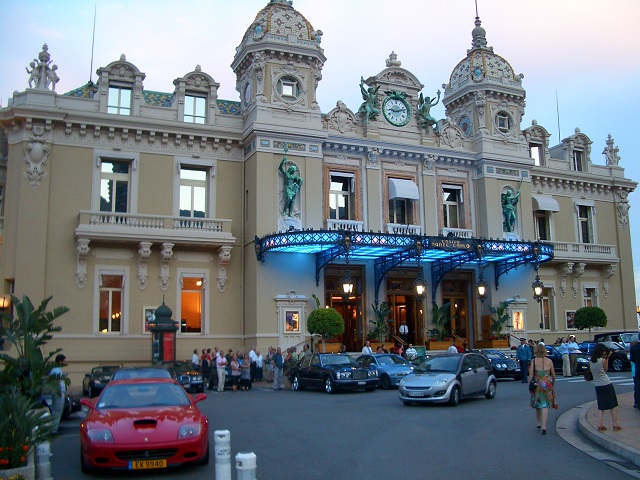 4. The Devil's Number is Closely Associated with Roulette
Roulette is one of the most popular games in the world, yet it holds a very dark secret that Christians may not be too fond of: the total sum of all the numbers on a roulette wheel amounts up to the infamous 666, otherwise known as the number of the Devil.
It's a somber yet slightly inconsequential fact, but one that has led roulette to be called "The Devil's Wheel". It doesn't affect the game in any shape or form!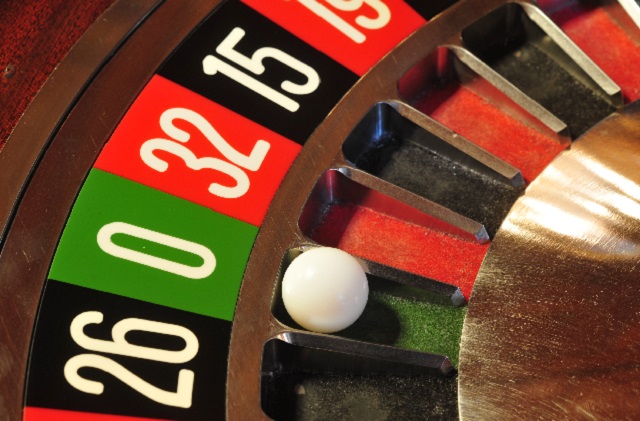 3. Gambling Saved FedEx from Bankruptcy
The founder of FedEx, back when the company was just starting to flourish, managed to make a profit of $27,000 playing blackjack in Las Vegas after wagering the $5,000 that the company had in its coffers.
Let's be honest, from a business point of view, that's one of the worst decisions that you can make – on paper, at least.
However, the massive gamble paid off. Frederick Smith, the founder of FedEx, managed to more than quintuple the amount of cash that the company had, which made it grow much quicker, before selling it for $11 million 3 years later.
Talk about an inspiring story for those who are looking to begin gambling and investing!
Be sure not to take the same risk if you don't want to lose a lot of money, though. Smith was good at blackjack, but even then, what he did was not smart at all. It just paid off!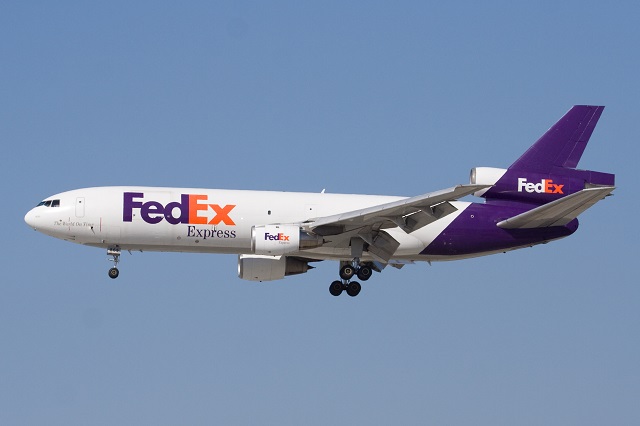 2. The First Gambling License in Las Vegas was Given to a Woman
Mayme Stocker was the first person to obtain a legal gambling license in the Las Vegas Strip, which allowed her to found the Northern Club. This rather shocking fact goes against the popular and not at all inaccurate belief that the Las Vegas strip was the mobster's paradise.
Poker (in three variations), draw, and bridge were the only games offered at her casino. Those were the only games that you could go to Las Vegas and play legally for a while, until other casinos got issues licenses to operate legally as well.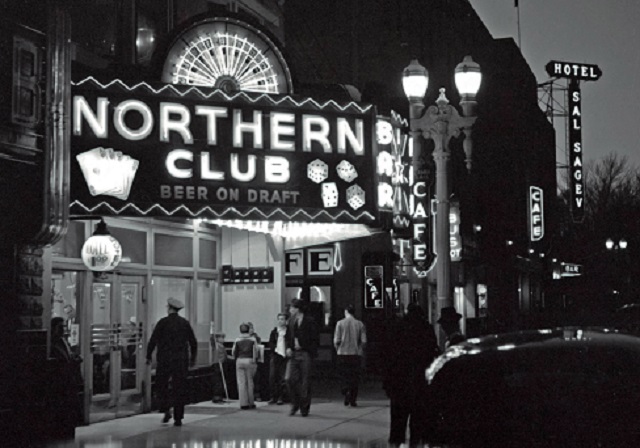 1. Macau is the Gambling Capital of the World
How many times have you heard that Las Vegas is the gambling capital of the world? From the point of view of how renowned Las Vegas is, then that statement is probably true. After all, the name of Las Vegas is much more renowned than Macau's.
However, when it comes to the sheer profit made from gambling, there's no place in the world that generated as much revenue as Macau.
Macau is the only province in China where gambling is legal, and it has generated yearly incomes that are 5 times larger than what it is earned in Las Vegas. It's also one of the cities in the world where baccarat is the most popular.
Whenever someone tells you that Las Vegas is the gambling capital of the world, you'll now be able to correct them!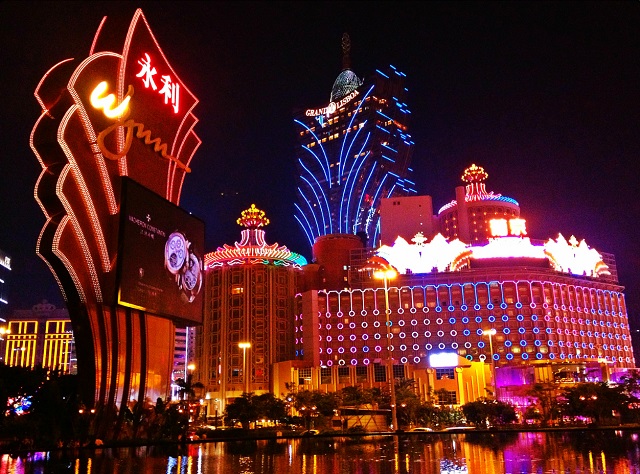 Where to Gamble Online Safely?
Now that you're aware of some of the most interesting gambling facts in the world, it's time for us to tell you where you can gamble online without having to fear your personal information being leaked or for the safety of your payment info.
We have collected a list of 10 of our favorite online casinos. These sites have all proven to be among the most reputable on the internet, so just dive into the one you like the most and claim your rewards to kickstart your adventure with plenty of cash to spare!
Play in the Best Casinos for Free!
Online casino gameplay is great, but is it enough for you? Sometimes playing in online casinos can only be fully enjoyed when you claim top-quality bonuses. We're going to tell you about some of our favorite casino rewards to start your journey playing online without having to spend a dime of your own cash!
You're now ready to start gambling in any top-quality casino and with any free money reward that you like the most. Start off your adventure and visit your online casinos of choice now!
Enjoyed this article? Please help us by sharing: