Roulette is, and always will be, one of the most played casino games in the iGaming world. However, many people don't take full advantage of roulette variations and stick to the classic versions of the popular table game.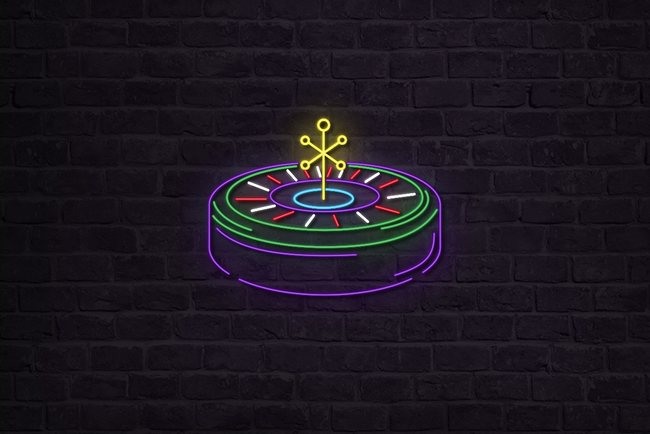 We want you to discover the 7 best roulette variations on the internet so you can check out why this game is not only as big as ever, but also nowhere near close to dying out. If you're not much of a roulette expert, we also recommend you check out our roulette guide to learn more about how to consistently win at roulette!
All variations of roulette offer something different, but all of them come with great RTP rates that adapt to your needs and provide gameplay twists like not even the best online slots can. Choose the game that catches your attention the most and get down to business now – the world of iGaming awaits!
Lightning Roulette
Lightning Roulette is a fantastic roulette variation developed by the masters of live dealer gambling: Evolution Gaming. It offers all of the classic roulette bets, but spices things up with a selection of random numbers that resets every new round. You can expect extremely high payouts when you get one of those numbers right in one of your bets!
Video: Lightning Roulette Big Win Compilation
This new "lucky number" feature is accompanied by different sound effects and lightning graphics that make the game appealing both on a payout level as well as from a graphical and gameplay perspective. It's one of the best roulette games that we have ever tried, as well as one of the most lucrative ones.
Try your luck with single-number bets and win big if you happen to get one of them right. Electrify your wallet with incredible bonuses to claim on each bet!
Find out where you can play Lightning roulette in the best online casinos right here.
Double Ball Roulette
Double Ball roulette is a variation of traditional roulette but, just like its name suggests, it comes with two balls instead of one. When playing in a live dealer casino, you will notice that both balls are shot from a tube with an air propeller that prevents any ball from colliding, even though they are shot at the same time and in the same direction.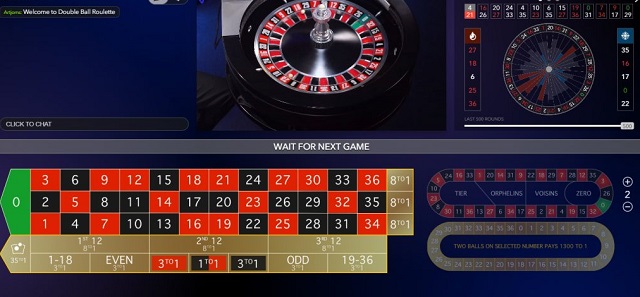 With two balls being present instead of one, payouts are also higher. Why? Because you're basically having to guess both ball landings instead of one. It's worth it, though – if you happen to get lucky and guess correctly that both balls would land on a single section of the board (column bet, for example), you would get paid 8 to 1 instead of the classic 3 to 1.
The same goes for color bets. You would get paid 3 to 1 instead of the classic "double your win" payout. It's a riskier variation of roulette, but if you happen to find one with ha single-zero table, you'll want to give it a try.
Multi-Wheel Roulette
Multi-Wheel Roulette is similar to a classic game of roulette, but made for those who love to place multiple wagers at once. Basically, there is a single roulette betting table, but 8 roulette wheels. You can place one bet and choose the number of wheels to have active at once. To win a bet, you will need to get it right on at least one of the wheels that you have activated.
The odds of each bet will be cut depending on how many wheels are active during the spins, though. That means that traditional bets will yield lower payouts if you place them on many wheels at once.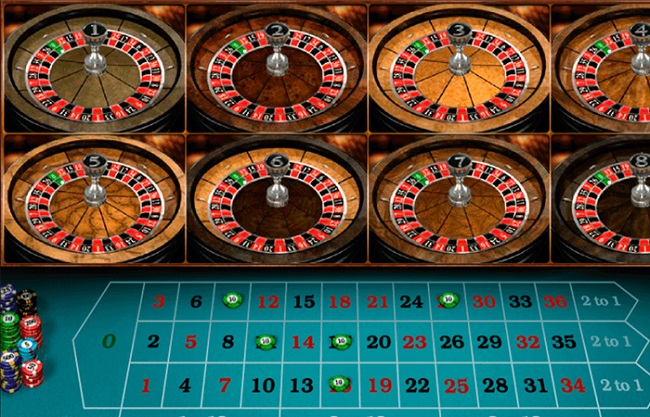 It's a fun game that offers relatively lower payouts than traditional roulette, but it also gives you a higher chance of winning every round. Look at it as a version of roulette with much lower volatility.
Age of the Gods Roulette
Age of the Gods Roulette is a variation of American roulette with one spicy twist: you can actually win access to a slot-like minigame if you happen to place a bet on the Age of the Gods bonus and win it.
That's not all, though: this roulette variation gives you access to the Age of the Gods progressive jackpot, which means that you can win the traditional jackpot of the popular slot game whilst playing roulette! Much like in the slot version of the game, though, the Age of the Gods slot game provides you with the chance to win access to the jackpot at random.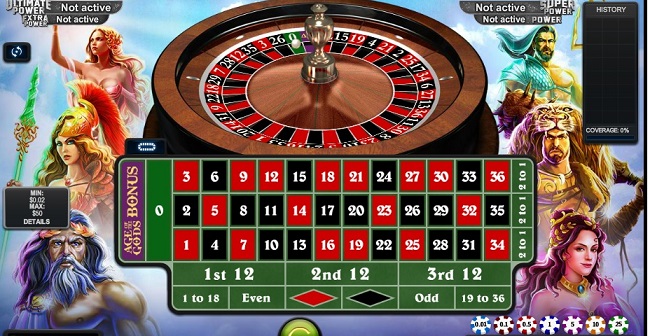 The classic Age of the Gods roulette table also comes with racetrack bets, which include the popular extra bets (call bets) that you see in most French Roulette tables. It's a fantastic game with an American roulette RTP, but one that you want to try out at least once in your iGaming life.
Monopoly Roulette Tycoon
Monopoly Roulette Tycoon is a rare game, but one that can be extremely fun to play. Basically, it's just a standard European roulette table game that doesn't offer much in terms of unique bets or exclusive features. However, there is an additional table game section where you will be able to play a monopoly minigame that makes the game way more fun.
The bets that you can place on the roulette version are the same that you can place on a classic European roulette game.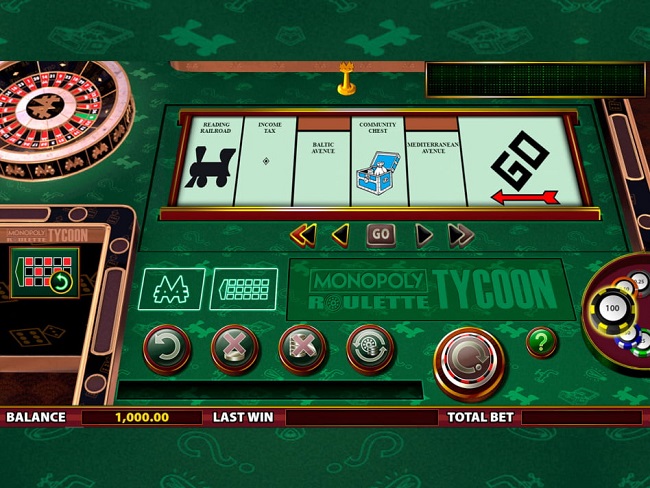 Access the minigame part of this Monopoly slot and rediscover the magic of playing Monopoly whilst collecting crazy rewards as your character moves through the board!
Key Bet Roulette
The Key Bet Roulette variation is fun, but it offers a low RTP when compared to the rest of the games found on this list. Standing at just 94.7%, it comes with an even lower RTP than the Age of the Gods Roulette minigame, one that was already known to provide players with a low RTP but the chance to win a large jackpot.
Key Bet roulette comes with 38 pockets. A zero pocket and the classic 1 to 36 pockets make up most of the board, but a yellow pocket is added to the roulette wheel. Bets on this pocket pay a minimum of 20 times the amount of cash that you're betting.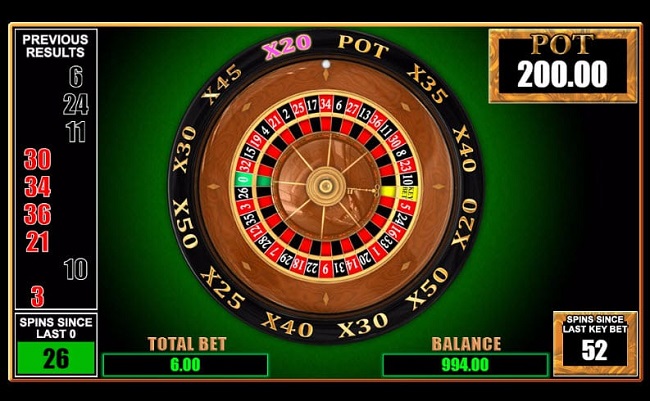 You can walk away with a win worth up to 100 times the amount of cash that you place on one wager, but it's difficult to do and you will need to win the Key Bet plus get some additional jackpot multiplier along the way. All in all, it's a roulette game that we recommend for those that love to take a risk!
Pinball Roulette
The RTP of the Pinball Roulette variation is just as high as the RTP of European Roulette. In fact, the game plays basically the same way as traditional roulette. The layout of the board is what varies, though, as there isn't a roulette wheel per se but the ball is actually launched as it would happen in a classic game of pinball.
You will place bets like you normally would on a regular game of European Roulette, but you'll watch the gameplay like a pinball game instead. It's super fun!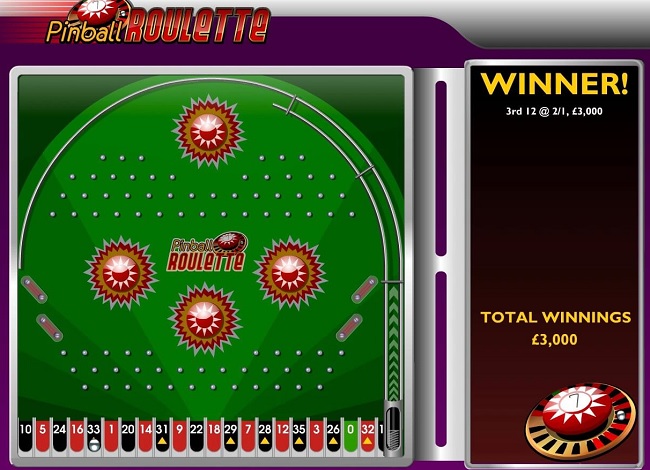 There is one thing that varies, though: the game comes with the option to unlock a bonus round, depending on where the pinball ball lands. The bonus round allows you to win a staggering 10 times the amount of your original stake without jeopardizing the game's RTP!
The Best Casinos to Play Roulette Games
You now know about the best roulette variations, but it's time for you to discover the best casinos to play roulette on the internet. Packed with fantastic bonuses and a selection of titles that makes it difficult for you to choose just one of them, these casinos are stand-out iGaming establishments that make it easy for you to spend your time and money in them.
Betsson
Betsson will always be one of the best casinos for you to visit regardless of which type of casino game you're looking to play. Betsson's live dealer section is packed with fantastic table games, including the best variations of roulette that you can find on the internet!
ComeOn
The ComeOn casino has a very large Live Casino section in which you'll find some of the best roulette games that the industry has to offer. Check out the large selection of casino games available here and make your way through towards the finest table games in the industry. Online roulette variations are super fun, but they're even better when you play in the best casinos on the internet.
Betsafe
Betsafe stands out as one of the best casinos that you can visit this year. Not only will you find a fantastic sportsbook and dozens of the best online slots on the internet, but the site is also home to a selection of world-class roulette variations in both digital and live dealer form. If variety is what you're after, Betsafe is what you need.
Play Roulette with Bonuses in All of These Casinos!
You know the best places in which you can play roulette on the internet. Now, it's time for you to find out all about the best bonuses to claim in every roulette casino:
Play Roulette Now and Win Amazing Prizes!
Which roulette game has caught your attention? How do you want to spend your time and money playing online roulette? It doesn't matter which version you pick; just make sure that you master it and become an expert in producing roulette wins and quality results.
The best roulette variations await, so go ahead and choose a casino to visit and watch those rewards fall upon you like raindrops!
Last updated
September 9, 2022