Best Games to Play in a Casino Based on Their Odds | Casino Table Games 2023
Online casino table games were among the main types of games that kickstarted the iGaming industry in the 90s. It's safe to say that the industry has evolved a fair bit ever since the last decade of the 20th century came to a pass, but table games have remained atop of the popularity charts for years upon years. Here, we'll see a list of casino table games and we'll explore their odds - as well as where you can play them.
Live dealer games might've taken over the table game industry in recent years, but that doesn't mean there aren't fantastic virtual table games that you can still enjoy if you simply don't feel like playing with live dealers from your PC or mobile screen. In this article, we'll be taking a look at the best casino games that you can play if you're looking for the best table game odds!
List of Casino Table Games to Play Online (2023)
Let us take a more in-depth look at the world's best casino games and their variants, so you can pick the best games to play at a casino while taking into consideration all of their variants.
Bear in mind that, in the modern globalized online casino industry, new casino table games come into existence very often, be it classic casino games developed by different companies, variants of classic games with other rules, or new games altogether. The following list of games deals with the most popular games that currently exist, but keep your options open when playing online; you're likely to encounter different games that often have crazy high RTP.
1. Blackjack
Variations and similar online casino games: Multi-Hand Blackjack, Double Exposure Blackjack, Blackjack Switch, Single Deck Blackjack, Atlantic City Blackjack

Otherwise known as 21, Blackjack is the world's most popular casino game - and the one that boasts the biggest number of variants in the online casino industry. Players get two cards and must play against the dealer. The objective is to have your hand get the closest to 21, or have it be worth 21, without "busting".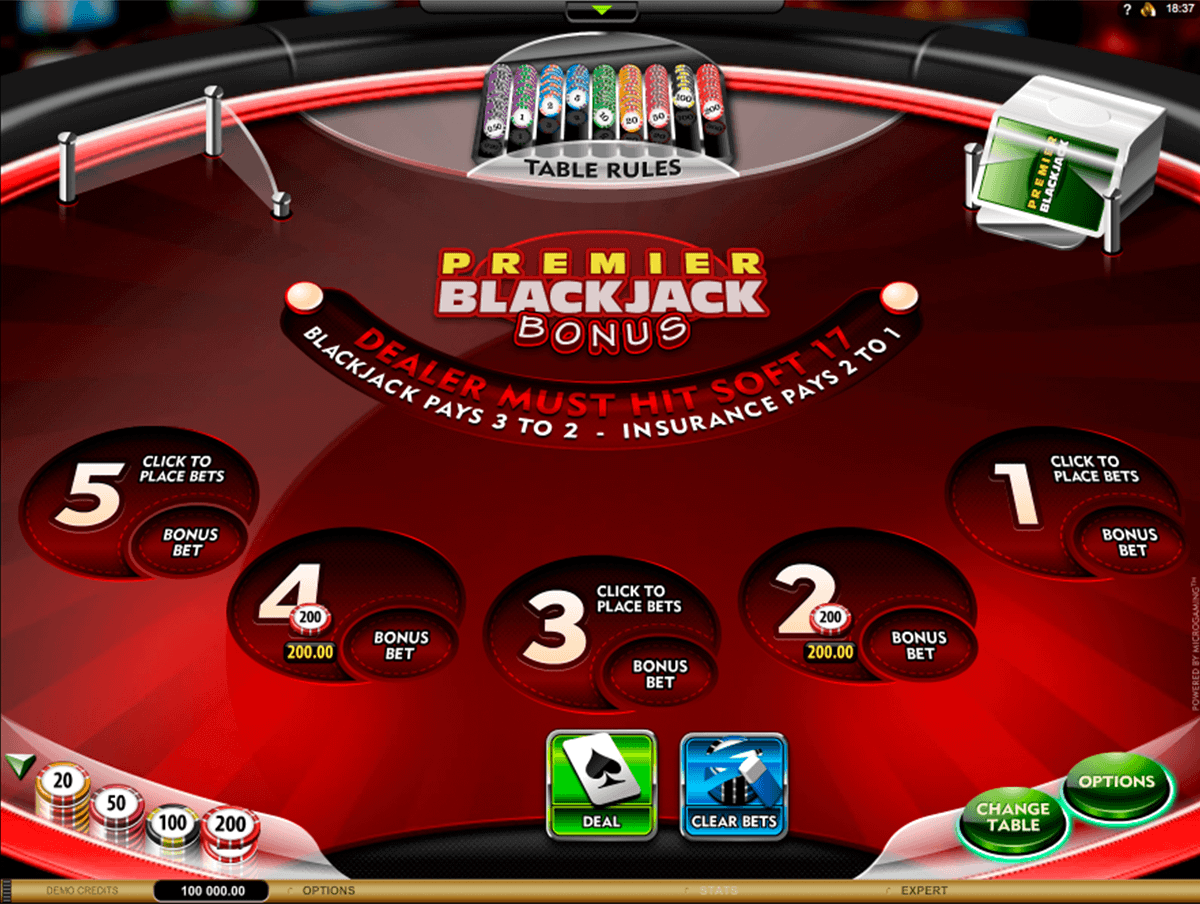 The game can be played with one or multiple decks. As you can see from the table atop this article, playing with a single deck gives you the best odds of winning.
2. Baccarat
Variations and similar online casino games: Punto Banco, Chemin de Fer, No Commission Baccarat, Dragon Tiger

Baccarat is an extremely popular card game where the winner is whoever gets the closest to a value of 9, and it's wildly played in Asia.
You place bets on the banker, on the player, or on the tie. The easiest way to play Baccarat is by always betting on the banker, as the winning odds are much higher than they are for the player. In fact, betting on the banker gives you better-winning odds than any other bet in the table game industry.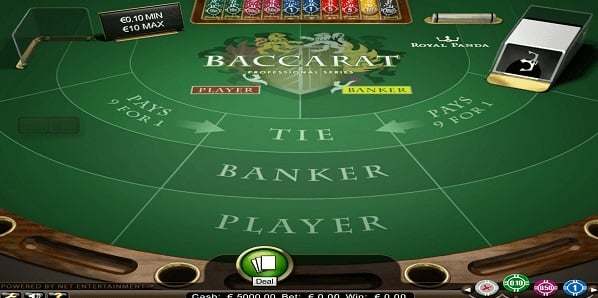 The only caveat is that, to make up for such an advantage, the house takes a 5% commission on banker bets. Regardless, baccarat's popularity is unquestionable - as shown in our Baccarat statistics piece. It's one of the best gambling games to jump straight into.
3. Roulette
Variations and similar online casino games: American Roulette, European Roulette, French Roulette

Roulette is, in theory, a simple game. You place a bet based on which slot the ball will land and you get paid if you get it right. However, there are many types of bets and hundreds of strategies that you could put into practice, which make it one of our favorite table games while also being one of the easiest games to win at (some bets have odds of almost 50%!).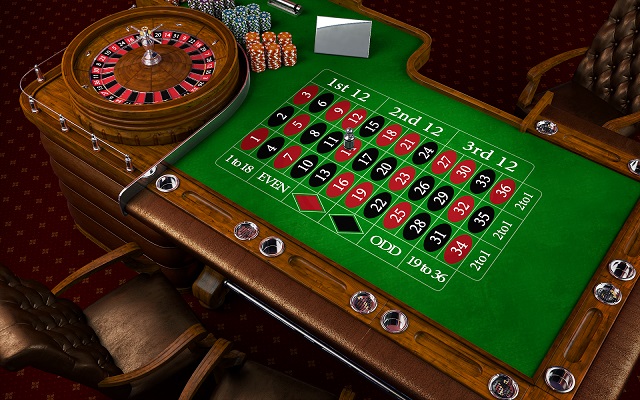 You'll find roulette games aplenty in modern casinos. The best odds are provided by French Roulette and games with French Roulette rules, whilst the double-zero in American Roulette makes it the classic roulette variant with the worst odds.
4. Craps
Variations and similar online casino games: High Point Craps, Crapless Craps, Simplified Craps, New York Craps
Craps is a traditional casino game that got popularized in the XIX century, albeit its true origin isn't really known. It is played with a "shooter" who throws the dice at the table, and bettors place their wagers based on the results of the dice. It's not the easiest game to learn, but it is one of the most popular casino games in land-based casinos.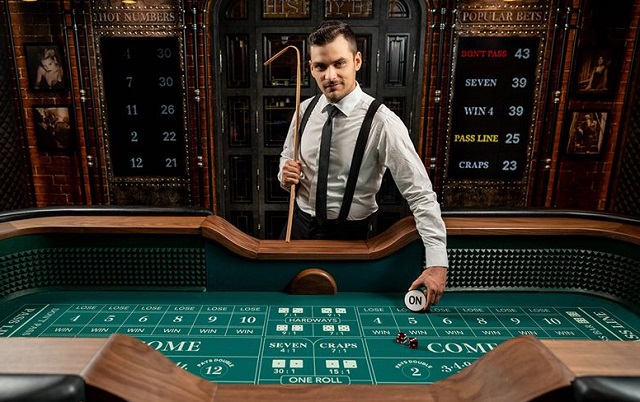 You'll find most Craps variants in the live casino section of modern online casinos, but don't miss out on the fast-paced, virtual variants that you'll encounter in the world-class casinos reviewed by The Casino Wizard.
5. Poker
Variations and similar online casino games: Casino Hold'em, Ultimate Texas Hold'em, Pai Gow Poker, Caribbean Stud Poker, Tri-Card Poker

Poker gameplay varies depending on the type of poker game that you're playing, but all of them follow the same principles: the player with the strongest hand (from high-card to royal flush), wins. It's a game that isn't the most popular casino game amongst gamblers, but it is the most popular gambling game among non-gamblers.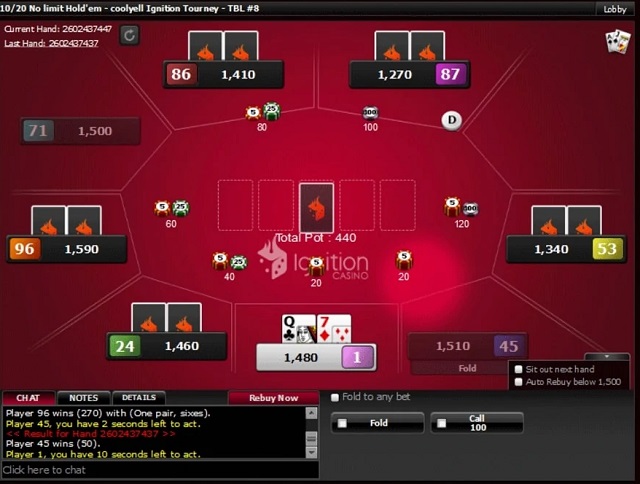 Its competitive nature and thrilling rounds make it a fantastic game to watch for outsiders, and its many variants can be found in many live casinos, land-based casinos, and online casinos in general. Most online and land-based casinos offer poker games against the house, where you play the dealer, as well as poker tables where players can face each other with non-existent RTP.
Best Games to Win Money in a Casino - Our Other Picks
Knowing where to find the best casino games is key to having a quality experience. Although the easiest game to win in a casino is different to each player based on their skill level and how lucky they get, it is possible to compile a list of the best casino games to play if you're a fan of virtual table games.
We've already told you all about the best versions of each table game and where you can find them. Now, check out some of the best versions of the most popular table games in the industry and play them at the world's best online casinos:
1. Baccarat Pro by NetEnt - RTP: 98.94%
Aim to get as close to the 9 as possible in NetEnt's Baccarat, our favorite version of the game. We know you'll love baccarat, but if you haven't played it before or you're simply unaware of some useful tips that could help you make a killing at the game, check out our Baccarat guide.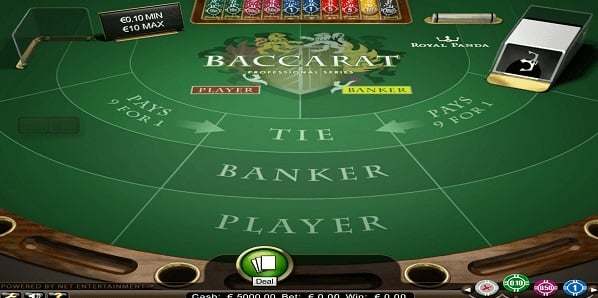 Fluid gameplay, standard rules, and a fantastic overview of the table and all of its options are just some of the features that make NetEnt's Baccarat one of our favorite versions of this game. NetEnt's take on this all-time classic will have you playing round after round in a matter of minutes.
2. Blackjack Neo by Relax Gaming - RTP: 99.60%
Pro Tip: Double Exposure Blackjack and Blackjack Switch are two fantastic blackjack games with really high RTP rates that can also be played in the best Microgaming casinos!
Relax Gaming brings us a fantastic variation of traditional Blackjack, where you'll be able to play three hands at once. The game features classic blackjack rules but allows you to play the game at a much faster pace and strategize differently by playing multiple hands at once. Use our blackjack guide if you're struggling to get a grasp of this fantastic table game.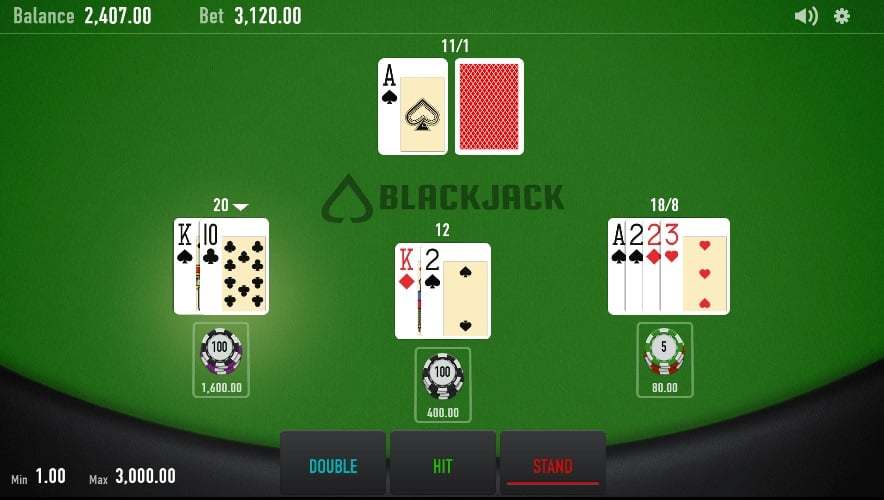 The game provides you with a fantastic chance of playing however you want. You can place up to three simultaneous bets at once, which gives you a lot of maneuverability against the house so you can decide which bets to increase, where to stand, where to split, and even where to double with much more ease. Being able to play three hands at once increases the RTP from 99.50% in standard blackjack to a staggering 99.60%!
3. Caribbean Poker by BG Gaming - RTP: 94.78%
Pro Tip: If you want to play a high RTP poker game against the house, we recommend Ultimate Texas Hold'em - a game with an RTP of 99.50%+
Caribbean Poker, also known as Caribbean Stud Poker or simply Casino Poker, is a fantastic type of poker in which the player always goes against the house. It's a sort of mix between Omaha and Hold'em, where the dealer only reveals a single card but both you and the dealer get a hand of 5 cards. Then, you get to play after placing your ante bet.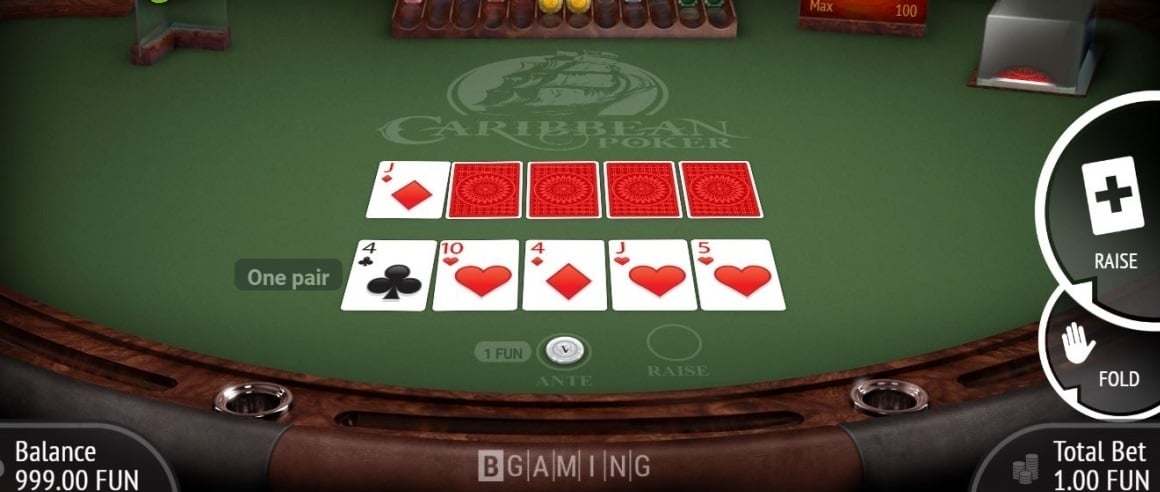 You always have to put an ante bet to start the round, as if you always had the obligation to put a blind bet on a traditional poker game. You can then increase your bet if you think that your hand is good enough. This relatively-low RTP game is often found in live casinos, but BGaming developed our favorite virtual version of Caribbean Poker that features fast-paced gameplay and a flexible betting range.
4. European Roulette by Belatra Games - RTP: 97.30%
Everyone loves to play roulette. However, some online casinos opt to only offer American Roulette, a game with notably lower odds than its European counterpart. Belatra Games has developed one of the best 97%+ RTP games that we've ever played - and we know you'll love playing it, too.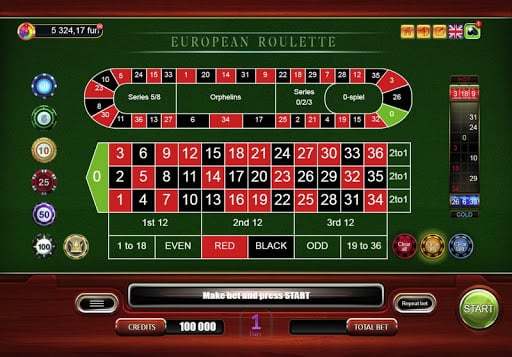 Smooth gameplay, multiple betting options, very flexible betting range, are some of the factors that we always prioritize when reviewing our games, alongside high odds for the player. European roulette ticks all the boxes of items that we look for in a game, so we can safely recommend it to our readers. Looking to get the best odds at Blackjack? Read our full and complete blackjack guide to get the edge on this amazing casino table game!
5. Texas Hold'em by BGaming - RTP: 97.83%
BGaming's top-quality table games also deliver us this fantastic version of Texas Hold'em, a basic version of Casino Hold'em, where you play against the house by placing an initial bet and then doubling on the ante and placing an extra bet on the river if you're feeling lucky.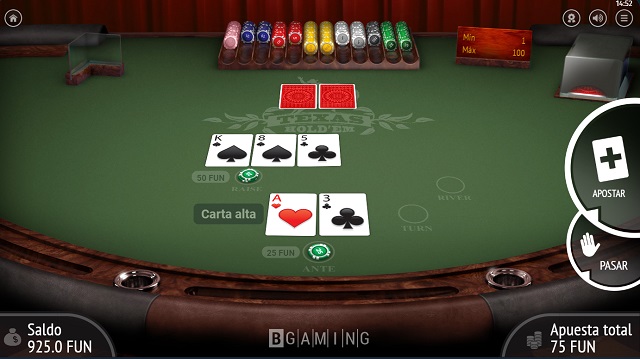 If you're a fan of Casino Hold'em and you don't feel like visiting any live dealer casino, check out BGaming's version. Its mobile-compatibility features, ease of placing bets, and immersive design make it one of the best virtual table games that we've played.
6. Sic Bo by BGaming - RTP: 97.22%
If we could describe this version of Sic Bo with a few words, we'd tell you that the game is like playing roulette but with dice. You can bet on high numbers, low numbers, or on specific numbers – it's an extremely fun game to play, and it is played with 3 dice in total.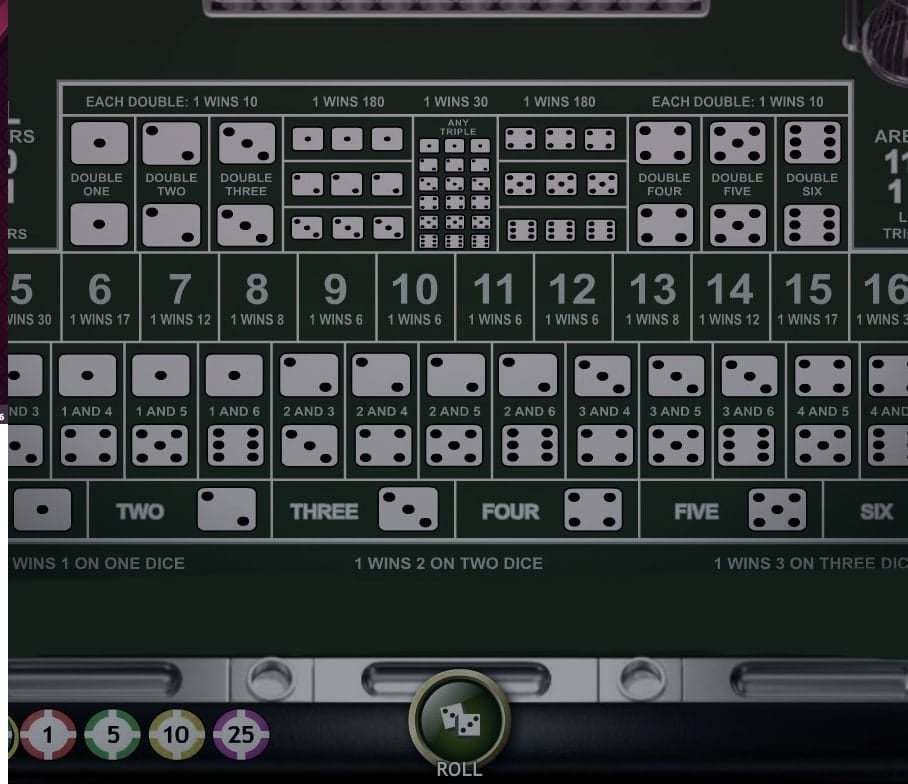 Although many software developers have launched their own versions of Sic bo, The animations of the BGaming version of the game, as well as the betting options that you'll find, make us feel like this is one of the best casino games to win money if you like virtual casino titles.
7. Bonus Game: Tens or Better Video Poker by Microgaming - RTP: 99.14%
We're including a non-table game, inspired in poker, that you can't miss playing if you love high-paying casino games. In Tens or Better Video Poker, you will be able to play anything from one hand to 100. It's up to you to decide how much money you want to bet and how much many hands you're comfortable with playing. In any case, this game works like many other video poker games on the internet.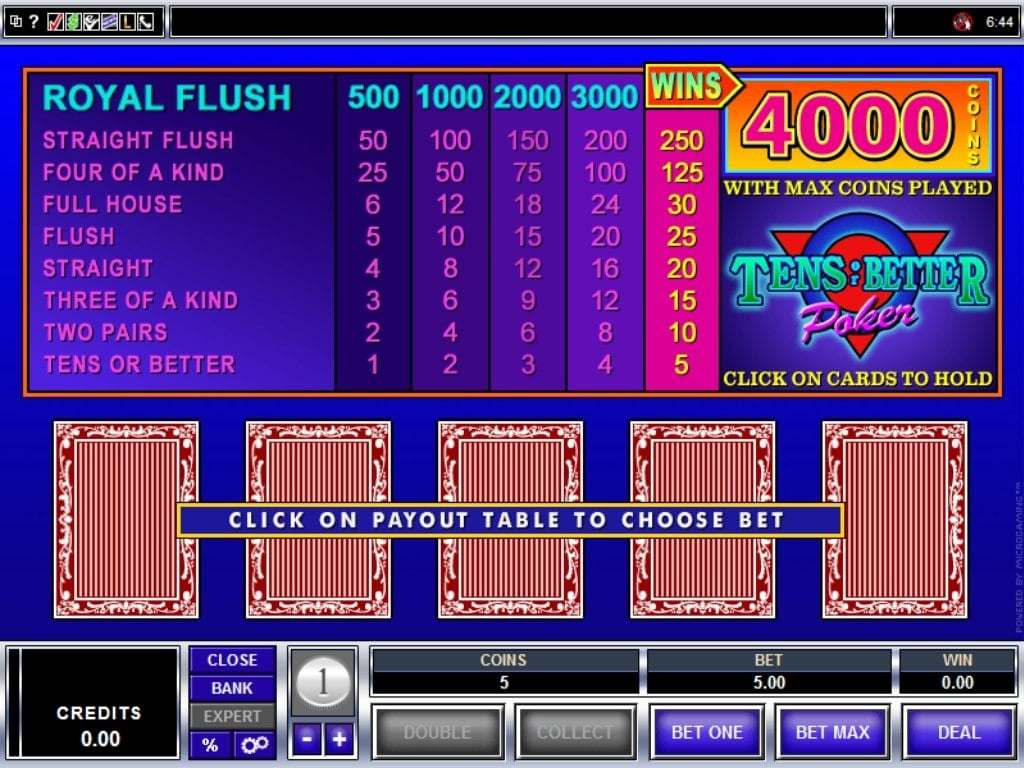 You can win with a pair of 10s or anything better than that, hence the name of the game. A fantastic game for poker aficionados, Tens or Better does not feature odds as good as those found in the classic Jacks or Better game, but with an RTP of 99.14%, your chances of making a profit are quite high if you play optimally.
Best Casinos to Play Table Games
All of these games were developed by some of the best online casino providers in the industry. Online casinos come packed with all sorts of casino table games. If you're looking for the best table game odds in the industry, you'll want to play in online casinos that are licensed, legit, and packed with all of the features (and even a roulette no deposit bonus!) that we look for in top-rated websites.
Let's take a look at the best casinos that we've ever reviewed and break down their key features to help yo get a clearer idea of what to expect when playing table games in them:
| | | | | |
| --- | --- | --- | --- | --- |
| Casino Name | Table Game Variety | Bonus Variety | Mobile Compatibility | Virtual & Live Casino Games? |
| Wild.io | 4.9/5 | 4.5/5 | 5/5 | Yes |
| mBit Casino | 4.4/5 | 5/5 | 4.7/5 | Yes |
| BitStarz | 5/5 | 5/5 | 4.8/5 | Yes |
| FortuneJack | 4.7/5 | 4/5 | 4.5/5 | Yes |
| 7Bit Casino | 4.5/5 | 4.9/5 | 4.5/5 | Yes |
Worst Casino Games to Play in Online Casinos
Some casino games are designed to offer lower odds than their counterparts and make players feel like they have a chance of winning when, in reality, their odds will be even lower than they are in a slot with low return rates. The online gambling industry gives you many types of games to choose from, so there's no need to play games that offer low odds unless you're really looking to push your luck.
We've created a list of games that should be avoided at all costs based on their potential return rates. Our list also includes popular game variants that offer betting options with terrible return rates!
American Roulette | RTP: 95% or lower
Carnival Games | RTP: 92% or lower
Side Bets in Classic Games (Blackjack, Craps) | RTP: 94% or lower
Wheel of Fortune | RTP: 89%
Keno | RTP: Around 70%
Visit the World's Best Casino and Play Table Games Online
Feeling lucky? There's no need to wonder what game has the best odds in a casino anymore - you now know! Pay a visit to any of the sites that we've recommended in this article and enjoy world-class bonuses (including blackjack no deposit bonuses) and the best casino games from the comfort of your home or using your mobile phone. Poker, blackjack, baccarat, poker, roulette, and all of their best online variants are there - what are you waiting for?
Last updated
May 17, 2023