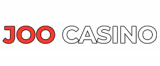 Joo Casino Free Spins Are There for the Taking – Learn How to Win with Us
There's nothing better than an online casino that gives us the chance to claim amazing bonuses and free spins, and the Joo Casino staff truly knows how to deliver them.

We love to claim bonuses whenever we can, and if we get the chance to do it in a quality online casino, we're sure not to miss out on it. Now that we've found another fantastic bonus, we couldn't help but try it out – and share it with you.
Here, we're going to be taking a closer look at the Joo Casino 100 free spin bonus and tell you how you can earn free spins every week, at one of the best online casinos in the world. Eager to get started? We're sure you are. Learn how you can do it with us!
The Joo Casino Free Spin Reload Bonus – Just What You Need!
The Joo Casino free spin reload bonus takes your fun to the next level. With this bonus, you will be able to claim 100 free spins for the Book of Dead slot at the Joo Casino – and you'll get to do it as often as you want.
The Joo Casino free spin bonus stands out as one of the best bonuses in the iGaming world for fans of reel-spinning games. Don't miss out on the chance to play this incredible game for free at the world-class Joo Casino!
Joo Casino Wednesday Reload Bonus
Now that you know what the amazing Joo Casino is all about, it's time for you to discover its Wednesday reload bonus. This offer can be claimed multiple times as long as you stick to claiming it once a week, which makes it an ongoing bonus that guarantees 100 free spins in Book of Dead every single week of the year.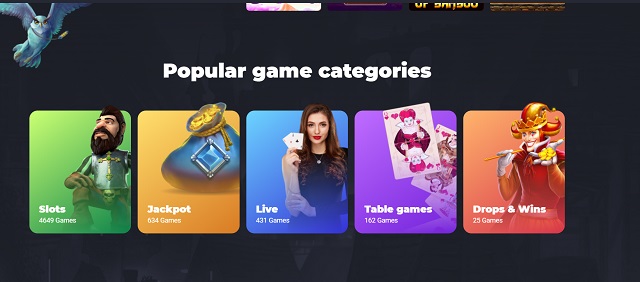 Fans of the popular online slot will have the chance to play it for free every week, and all you need to do to access the 100 free spins is to enter the code BOOK when making a deposit on Wednesday. Just be sure to deposit at least €20 and you'll be good to go!
Play Book of Dead for Free at Joo Casino
This fantastic bonus allows players to spend their cash at one of the best online slots of all time in Book of Dead. The fact that you get to claim this promotion every week just makes it an even more appealing choice for you to select a bonus that truly fits your needs.
Book of Dead has become one of the most popular online slots on the internet. This raises the question: was this game really good from the start, or was it propelled by the iGaming industry because of its rather average RTP?
Is Book of Dead the Best Online Slot?
Book of Dead has certainly become one of the most acclaimed online slots of all time. As far as gameplay goes, this is certainly one of the best online slots that you can play – if no the best online slot outright.
With free spins, everything looks better than it is. You may want to keep your expectations low when gambling these amazing 100 Book of Dead free spins if you want to make the best of your bonus spins and bonus cash.
This amazing game has multiple bonus features that you can't miss out on. Read our full Book of Dead review here and find out why it's one of the best slots of all time!
Free Casino Spins are Good, But Joo Has More Where They Come From
As good as all of these bonus free spins may sound, that doesn't mean that the Joo Casino will only fill your account with free spins and nothing else. In fact, we'd argue that this bonus is just one of the reasons why this online casino is one of the best casinos to play with free spins.
Let's take a look at the rest of the Joo Casino bonuses and learn more ways in which you can claim free spins at Joo to play the best online slots in the world without spending as much as a dime:
Start Off with the Joo Casino Welcome Bonus
This site's Wednesday Free Spins are fantastic, but the bonus is not the first place where you should be looking if you're a fan of online casino spins. We'd argue the contrary, in fact.
Be sure to take a look at the Joo Casino welcome bonus and earn an extra €1,000 plus an amazing 100 free spins to spend on the best games that the site has to offer. When you run out of money, you can then take a closer look at the site's Wednesday free spin bonus to bolster your reel-spinning chances again!
Discover the Monday Reload Bonus at Joo
Every Monday, the Joo Casino provides players with the chance to claim a fantastic reload bonus to bolster their account balance and pack it with extra bonus cash so they can play online slots for free. The offer is also valid for other casino games, which is nothing but a huge plus!
If you're looking for one of the best casino bonuses with which you can play online slots, then take a look at the Monday Reload bonus and unlock that bonus cash to play the best Joo Casino slots.
High-Rollers Rejoice – Get €1,000 Free!
If you're eager to claim a bonus that is meant to be used by high rollers, then you're going to love the weekly high roller bonus available at the Joo Casino. Sure, you may not be able to make the best of this offer if you don't spend big, but those that are willing to do it will manage to earn thousands upon thousands in free bonus cash.
You may not have the chance to earn free spins with this offer. However, this bonus cash will be able to be spent on the site's most lucrative online slot games.
Joo Casino Bonus Rules & Requirements
The Joo Casino is also home to a selected set of rules that oversee the usage of all casino bonuses, such as:
Wagering requirement of 50 times the amount of money received and the amount of cash deposited on the casino
A minimum deposit of €20 may be required to claim any of these bonuses
The Magic of Online Slot Free Spins at Joo Casino Awaits!
The fantastic Joo Casino has well and truly put together a fantastic offer that every player will be more than eager to enjoy. Now that you have the chance to claim free spins at Joo and spend them in the best games that the site has to offer, we're sure that you'll be more than set to have that journey begin.
Dozens of rewards are there for the taking at the Joo Casino. Ranging from a fantastic welcome bonus to comp points that'll provide you with the site's most amazing rewards, this site is truly packed with everything needed to have a complete and world-class casino experience.
Where will you spend the free spins? How will you manage to overcome the site's wagering requirements and beat the odds to walk away with a ton of bonus money? It's time that you visit the Joo Casino now and find out!
Last updated
August 19, 2021