Best Exclusive Bonus 2023 ✅
LuckyLand Slots App: All You Should Know
The LuckyLand Slots app is a reliable and legal sweepstakes casino app that you can access from the mobile browser of your choice.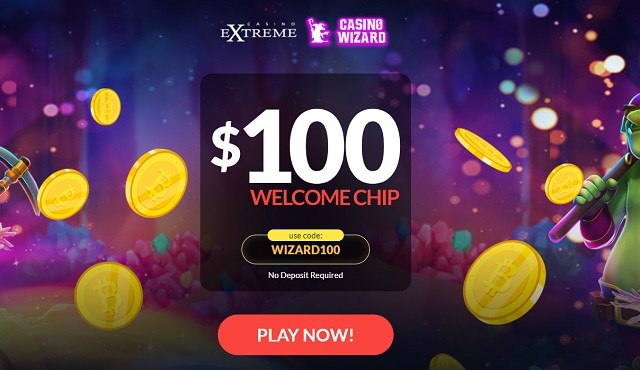 How does this app fare against other apps? Can you really consider it one of the best mobile casino apps in general, or is it just a viable option if you're looking for a social casino with sweeps coins and prize redemption features?
Learn all about LuckyLand Slots app with this complete guide!
What You Should Know About LuckyLand Slots Casino
Before you download the LuckyLand Slots app or even think about playing on this site, it's important to know some of its most crucial features to develop a good understanding of how gold coins, cash prizes, and other key LuckyLand Slots features work.
These are three crucial points about the site:
Available in Different Places: This online site is available in a country with strict regulations because of the way it operates with sweep coins. LuckyLand slots is currently operating under the country's sweepstakes laws, as players don't gamble with money per se, but rather use gold coins, or free sweeps coins, to play. The site is currently only available in one country, actually. This site is not available in the United Kingdom or in other European countries.
Sweeps Coins: Sweeps coins are the type of virtual currency used to play at LuckyLand Slots. All of the site's games are available to be played like this. You can trade sweeps coins for cash prizes - you never really wager real money directly.
Android & iPhone Compatibility: Fun isn't bound to a particular device: you can browse the site and play games from any devices of your choosing! LuckyLand Slots is fully available for you to register and create an account from anywhere thanks to its built-in browser app.
Quick & Safe Managmenet of Funds: You can always convert your gold coins into real funds. They will be transferred to your bank account upon prize redemption.
How to Download the Luckyland Slots App
It's quite easy to play at LuckyLand Slots from your iPhone or Android device. In fact, you don't even need to install an app to do so - the site is fully compatible with any device that you have in you. They may release an app in the future, but there isn't a need for it, if you ask us.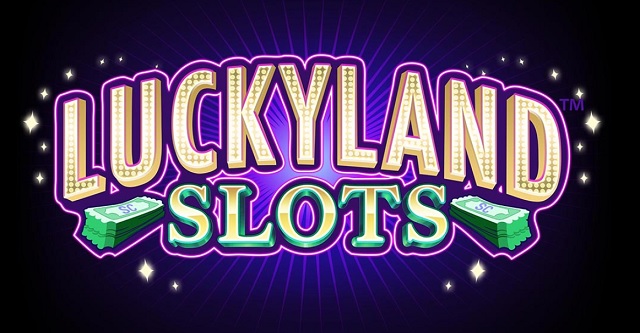 So, if you'd like to play at LuckyLand slots on mobile, you just need to follow these steps:
Make sure that you live in a location where LuckyLand Slots is currently available.
Visit the LuckyLand Slots website
Create your account and claim free sweeps coins on registration
Play directly on your mobile browser and have fun!
LuckyLand Slots App for Android
You'll notice that LuckyLand Slots has a page where it states specifically that there is an app for Android. However, there isn't a way to download an Android app per se. You hardly need one, though, as you'll find yourself spinning the reels of this site's best games within its mobile browser.
LuckyLand Slots App for iPhone
What happens with the Android app for LuckyLand Slots is the same thing that happens with iPhone devices. You won't be able to play any games via a downloadable app; all titles are fully available to be played from the mobile browser of your choice.
Luckyland Slots Cheats
You cannot cheat when playing at LuckyLand slots.
The casino allows you to collect free sweeps coins when you obtain a postal request code and send a handwritten request to the casino's address. In it, you will need to specify all of the details requested by the staff, which you'll find in the casino's page.
You cannot cheat your way to obtain more coins. You cannot cheat on any games, either.
LuckyLand Slots Sign Up Bonus
LuckyLand Slots Casino makes different rewards available to players depending on when they visit the casino. Welcome bonuses vary in size and shape, but these are two of the most common new player offers that you'll find at LuckyLand to boost your initial funds:
LuckyLand Slots Sign Up Bonus: 50,000 Free Gold Coins + 11 Sweeps Coins
LuckyLand Slots Bonus: 10,000 Free Gold Coins + 10 Sweep Coins
You'll find similar bonuses in other sweep coin casinos, like the Chumba Casino $1 for $60 offer.
You may also claim other bonuses depending on the day of the week in which you visit the casino. All bonus offers are awarded in the form of free sweeps coins, but every prize redemption allows you to move the money into your bank account.
Casino Wizard Tip
Visit other casinos that we recommend if you want to play with real money.
Best Real Money Alternatives for LuckyLand Slots
All in all, LuckyLand Slots is not the best casino to play with real money.
One of the many reasons why we say that is that the LuckyLand Slots app falls short on expectations when it comes to offered games. That is to be expected, though, since this casino is tailored towards American players and the country's regulations make it difficult to offer many of the games and features that we expect to see in world-class sites:
Final Thoughts on LuckyLand Slots App
LuckyLand Slots is a reliable sweepstake social casino that accepts players from a select number of locations. Your fund will remain safe on the site at all times, and they'll be transferred to your bank account whenever you request them.
However, we recommend playing in one of the casinos that we've told you about if you're looking to enjoy more games, get better bonuses, and access higher deposit and withdrawals!
Last updated
August 31, 2023
Frequently asked questions
If you have any problem during any part of the withdrawal process, you can message LuckyLand at [email protected]. They'll help you out and answer any additional questions you may have. Response times are short - you won't be left waiting for assitance for too long!
LuckyLand Slots is available in North America. Visit the site to check whether your country, or state, permit users to visit this social casino.
You can't download a LuckyLand Slots app. However, the site is compatible with all mobile browsers. Bear in mind that this casino is not available in the United Kingdom or Europe.
LuckyLand Slots has a built-in browser app. You won't find a downloadable app on the Play Store or App Store. This is a "no app required" casino!