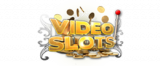 The Fantastic Clash of Spins at Videoslots
Clash of Spins is a fantastic and innovative new game mode introduced by the fine folk of the Videoslots casino. This online casino is known to have the best online slot promotion on the entire gambling community, as everything done by the owners of the site revolves around the quality of their games and offering people chances to play for free, or earn extra rewards on each of the modes.

This has lured countless new players to the casino thanks to the number of online slot fans worldwide. There are hundreds of online gamblers that only want to play online slots, and even though the Videoslots casino does have other games available to provide users with a bit of variety, the main selling point of this website is the number of online slots that it has for players.
If you've already registered on the Videoslots casino, then you've probably already tried the fantastic Battle of the Slots game mode that they popularized just a couple of years ago. Facing other players in slots is one of the most innovative concepts introduced to the online casino industry, and you can also get rewards if you happen to come out on top of the rest.
That's just the entry plate, though – Clash of Spins is an ongoing game mode that is sure to fill up your account's wallet with a plethora of rewards!
What is Clash of Spins?
Clash of Spins is a lovely game mode where new battles show up each day for a particular slot game that the website has to offer. For example, there might be a special battle in Jokers Jewels, in which case you'll need to play that game for as much as you can within a period of 24 hours and compete against others. The one who collects the most points wins, and rewards can be as huge as 300 free spins!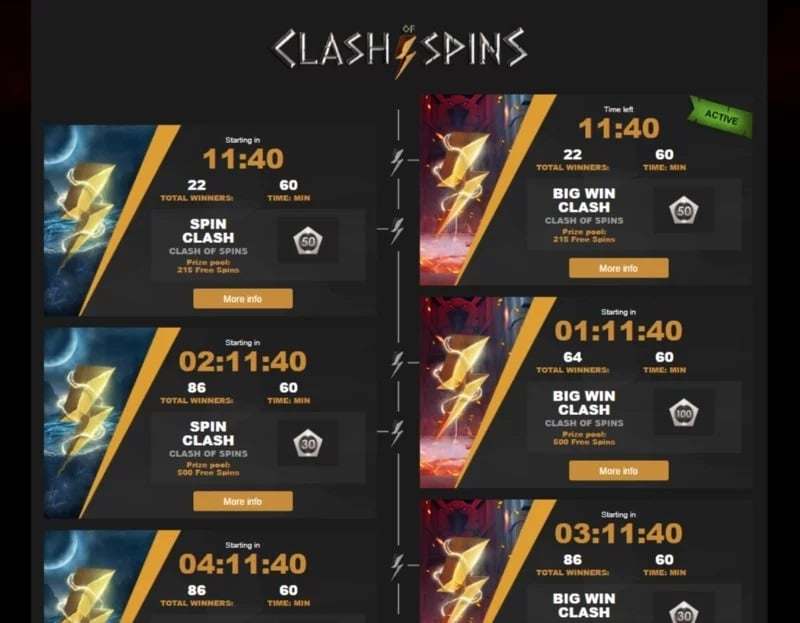 Clash of Spins is a never-ending mode, as there are new battles showing up every single day of the week. The website makes sure to offer players enough material to work with, and with many battles on the site, there are also plenty of different winners. A new winner each day is one of the finest ways that they could've found to keep players happy!
Each clash also has different rewards, with some of them being far more lucrative than others. Winning conditions also vary depending on the game, and no battle tends to last more than 24 hours. Be sure to save a decent sum of cash to participate in these clashes and try to beat the high scores of the other players on the site – you might end up with over 100 free spins when the clash ends!
How to Get Clash of Spins Points
The point tally that you can get from each clash varies depending on the clash itself, and the rules of the clashes are constantly changing. As such you need to check the clash page constantly to see which clashes are giving away the most points, and what's the maximum bet that you can make on a game in order to claim these points.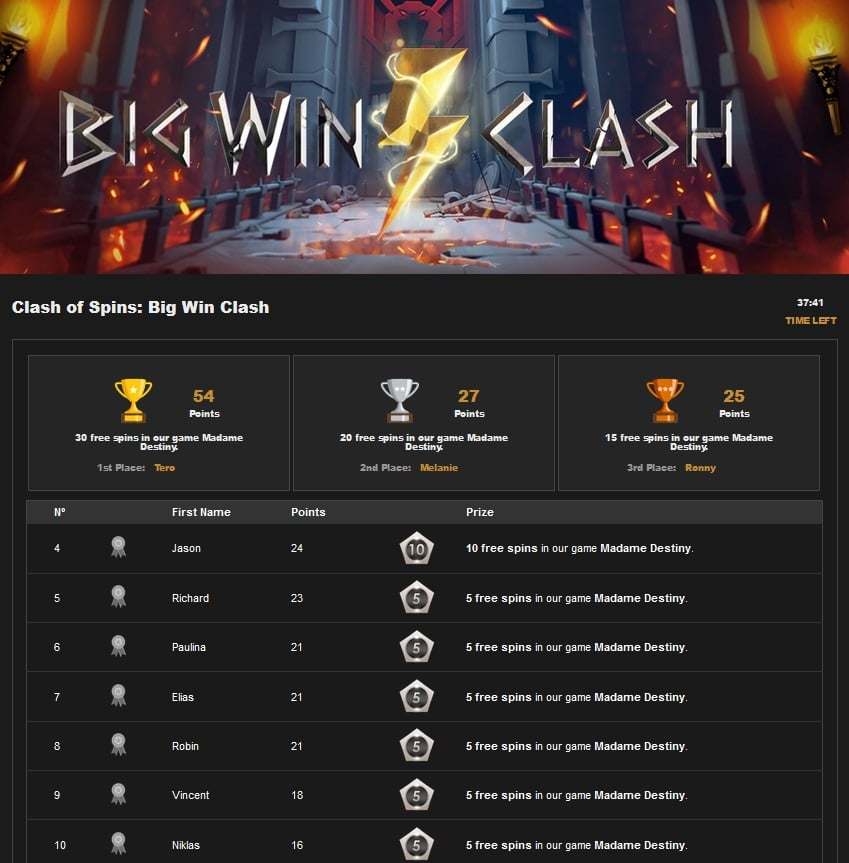 For example, one game might have a top point tally of 1 point per each €0.60 bet, which means that any higher bet would be a waste of money if your aim is to get as many points as possible. You can play around various clashes at once as well, and see which ones give the most points and which games you enjoy the most. That's part of the magic of the offer – you get to play whichever game you prefer!
Rewards Galore at Videoslots
The Videoslots Clash of Spins might already be a top-quality promotion on its own, but you have no idea just how many other fantastic promotions are also available at this online casino. In fact, one of the things we love the most about Videoslots is that the site doesn't even have a straight-up bonus section – they just have their finest promotions spread across your screen so you can get a better idea of all offers available on the site.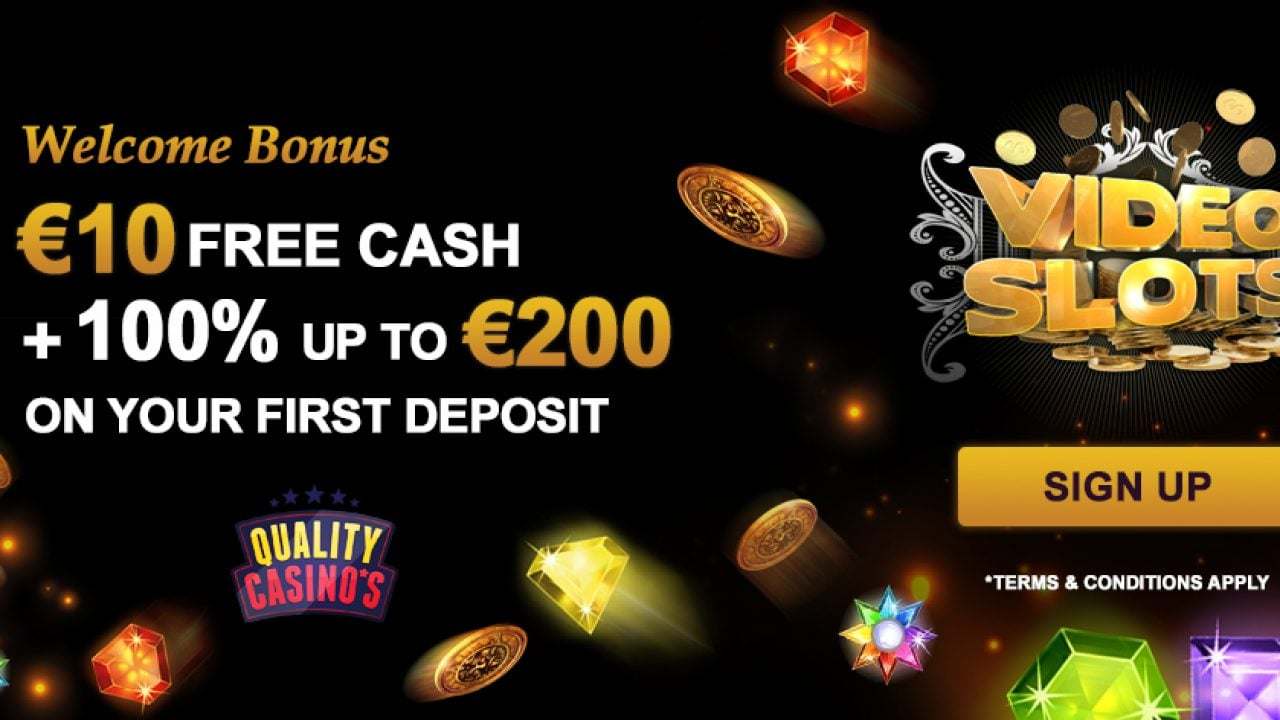 The Videoslots welcome bonus is there to credit your account with over 4200 free spins, which could see your credit tally go through the roof. You will be allowed to play Battle of the Slots completely for free once you register on the site and make a deposit, which could see your profits skyrocket!
Videoslots is famous for their Battle of the Slots promotion, but they also have some fantastic bonuses for other players to enjoy. The best Videoslots bonuses are some of the best slot bonuses on the internet, some of which could have your account credited with hundreds of free spins if you're just a bit lucky.
What's Videoslots About?
Videoslots is one of the best online casinos for players who feel the undying need to play online slots. This casino has one of the largest slot selections on the internet, and it's not all about quantity either – most of the slots on this site are among the best online slots ever created, made by providers such as NetEnt, Amaya, Yggdrasil, Betsoft, and many others.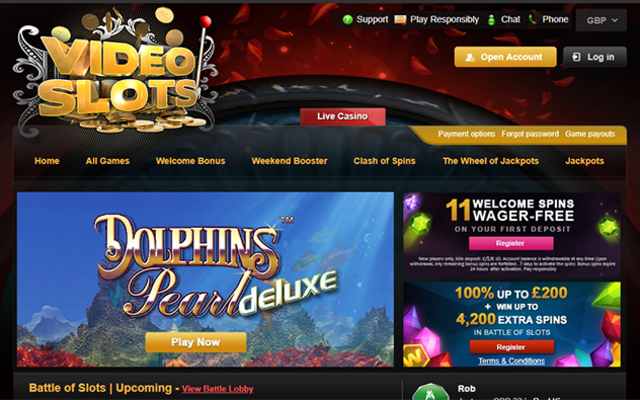 We've made a Videoslots review where we analyze all of the ups and downs of this online casino, showing to our readers just why this is rated as one of the best online casinos on the planet. The site has been growing even more in recent years, and the number of players that can now enjoy casino slots will only continue to grow alongside the number of games that the site has to offer.
If you want to try out the best slots made by the top game makers in the industry, be sure not to miss out on the Videoslots casino rewards so you can play for free! This online casino is known to offer free spins galore, and we know how much you love those.
Last updated
May 24, 2022