The pokie market in Australia is as huge as online gambling markets get, and we know just how much Australian players love to spend their money in online slots. As such, we have made a list of the 10 most played pokies in Australia so you can get a good idea of which games you should be playing if you're an online gambler.
Bear in mind that there are a few gambling restrictions in Australia, so we have made sure to only include games that are developed by companies that produce games for global players. You can give these games a try and check out just how far you can make it in the best Australian casinos.
Are you unaware of where you can spend your money in Australian casinos? Fear not, we're also going to tell you the best sites to play pokies in Australia once we're done with the casino games!
Top 10 Most Played Slots for Real Money in Australia
First things first, though. Before we tell you all about the best pokies in Australia, we're going to show you a list with all of the most played slots in Australia, including their RTP rates and variances. These games may not be the titles with the highest RTP in the Australian market, but they're the most popular casino games in the country.
| | | | |
| --- | --- | --- | --- |
| Slot Name | Variance | RTP | Developer |
| 5 Times Wins | High | 95.70% | Rival |
| Wins of Fortune | Med/High | 96.54% | Quickspin |
| Volcano Riches | Med/High | 96.43% | Quickspin |
| Good Girl, Bad Girl | Medium | 97.79% | Betsoft |
| Jackpot Jamba | Medium | 92.50% | Betsoft |
| Aztec Treasures | Med/High | 96.50% | Pragmatic Play |
| Rook's Revenge | High | 94.53% | Betsoft |
| Game of Thrones | High | 94.86% | Microgaming |
| Thunderstruck II | Low | 96.65% | Microgaming |
| Starburst | Low | 96.01% | NetEnt |
1
0. 5 Times Wins - 95.70%
Three reels and three lines aim to keep everything simple in this amazing online slot, together with the presence of classic slot symbols that combine the modern online casino slots with the classic essence of casino games that made us fall in love with the industry so badly.
You can rest assured that one of the reasons as to why 5 Times Wins is such a popular online slot in Australia is because the game evokes the late 90s, early 00s ere of the slot industry – an era that we all love and look very fond upon.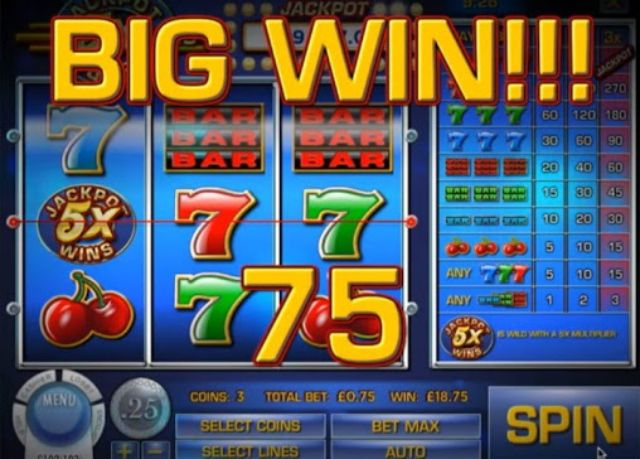 9. Wins of Fortune - 96.54%
Wins of Fortune's high RTP is combined with a very unusual reel setup to create one of the most unique games on this list – and one that we're sure that you'll love. Take a virtual trip towards ancient China and unlock the rewards hidden within the Wins of Fortune!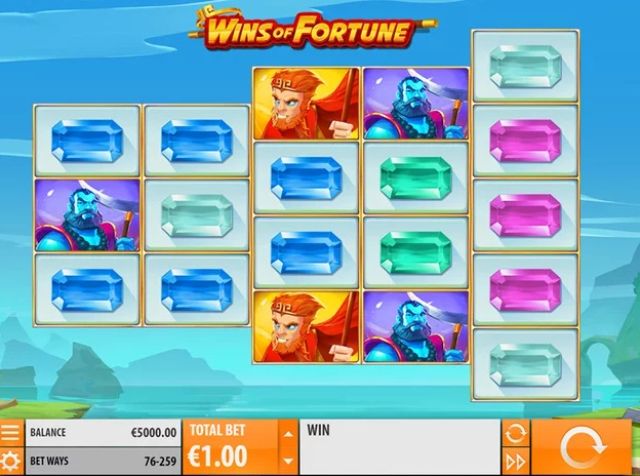 8. Volcano Riches - 96.43%
This fantastic online slot made by Quickspin is one of our favorite slots on this list. It comes with an in-game free spin feature that keeps the game fun and keeps you on the edge of your seat as you aim to get the trigger the spins with the Volcano Wilds feature, one that will bolster your bonus balance beyond your wildest dreams.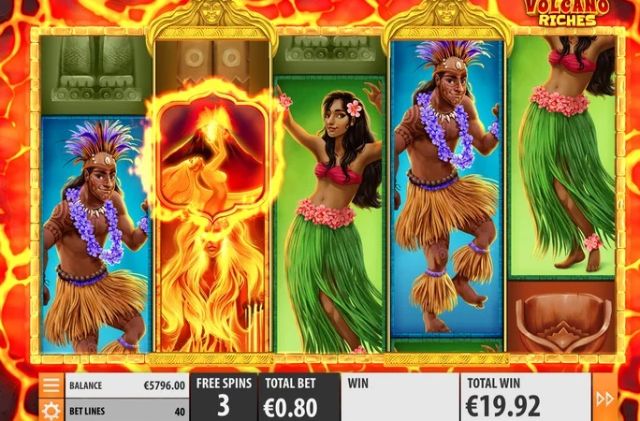 7. Good Girl, Bad Girl - 97.79%
The characters of Good Girl, Bad Girl have been used by plenty of online casinos as their site's main artworks, so it's highly likely that you're already familiar with this high RTP slot. Top-quality graphics and unique video cutscenes make this one of the most advanced online slots of all time, albeit we admit that such graphics can play a part against the user experience itself as both features slow down the gameplay a tad.
Regardless, if you have a device that won't lag when videos play and if you love the magic of high RTP slots, then we recommend you give a try to the amazing Good Girl, Bad Girl slot.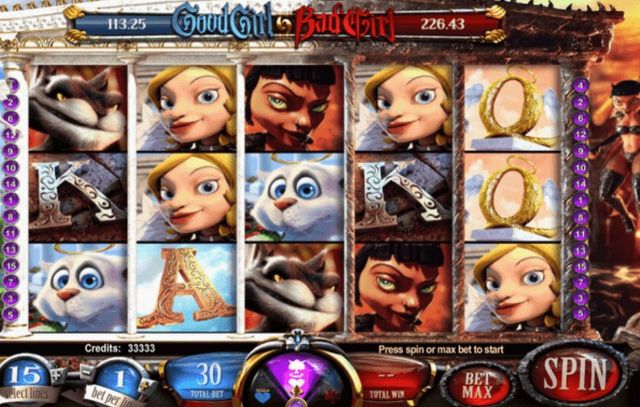 6. Jackpot Jamba - 92.50%
This game's popularity whilst having a low RTP can be explained when you look at the progressive jackpot feature, one that can be much easily unlocked than in other casino games. Jackpot Jamba will have you surfing through the riches of its lines as you aim to unlock the 5 symbols that'll give you access to the game's progressive jackpot!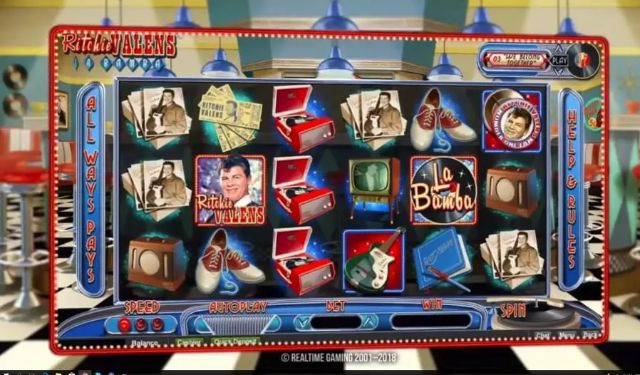 5. Aztec Treasures - 96.50%
Take a trip to the ancient Americas with Aztec Treasures, a slot game that will have you chasing the ancient treasures hidden within the jungles that were home to the Aztecs. Everything is themed as if it was part of the Native American culture, so get ready to see some symbols that evoke such things as you aim to unlock more rewards in one of the most played pokies in Australia!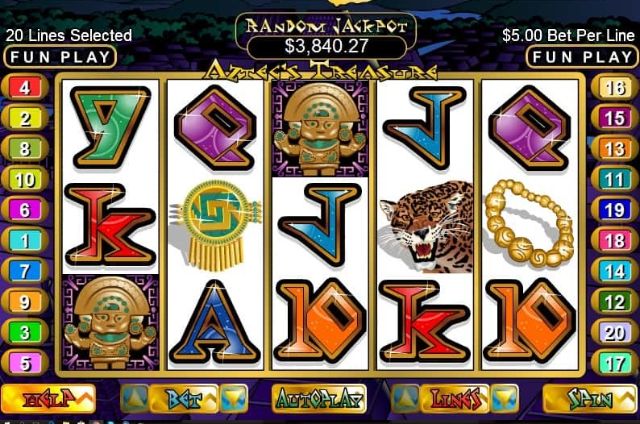 4. Rook's Revenge - 94.53%
Rook's Revenge is based around the concept of exploding symbols, which lead the way for new symbols to show on your screen after each win. Whenever you win a round, symbols will explode and new ones will fall into place. This leaves you a much better chance at landing scatters and multipliers without having to overspend.
Should you want to overspend, though, this game is one of the best online slots for high rollers out there, apart from being one of the most played slots in Australia. You can place bets as high as $125 per spin!
Be careful, though – the game doesn't have as high a return rate as others on this list. It's super fun to play and a single winning round could yield a massive profit, but the game's high volatility and low RTP are a clear indication that winning rounds won't come as often.
3. Game of Thrones - 94.86%
This game's 15 paylines and 243 winning ways are part of why it has managed to stay relevant for so many years, but its below average RTP is what sets it apart from other of the world's best online casino slots.
The Game of Thrones brand is a huge one, though. The fact that you can see many of your favorite TV characters in the game's slots is another part of the reason as to why this game is so popular.
Check out the fantastic Game of Thrones slot and take your gambling to the next level if you're a fan of the show, but we would recommend you stay away from the game if you're not too keen on the GoT experience – it's really not as good as others, even if it managed to become one of the most played pokies in Australia.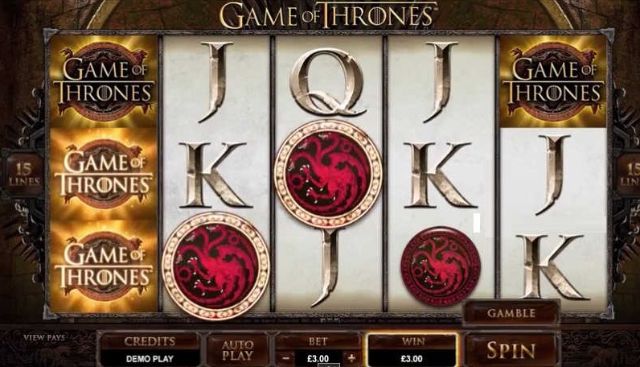 2. Thunderstruck II - 96.65%
Thunderstruck II might be one of the oldest online slots on this list, but take a close look at the game's above-average RTP and you'll see why this title is still among the most played slots in Australia. In fact, we'd dare tell you that this game is one of our favorite slots in which to spend our time and money on.
Thunderstruck II has so many ways in which you can unlock free spins that the game is basically better to play than it is to claim free spins in any casino that hosts it.
Enter the Hall of Spins and unlock up to 4 different combinations to earn yourself in-game free spins and earn bonus cash for free!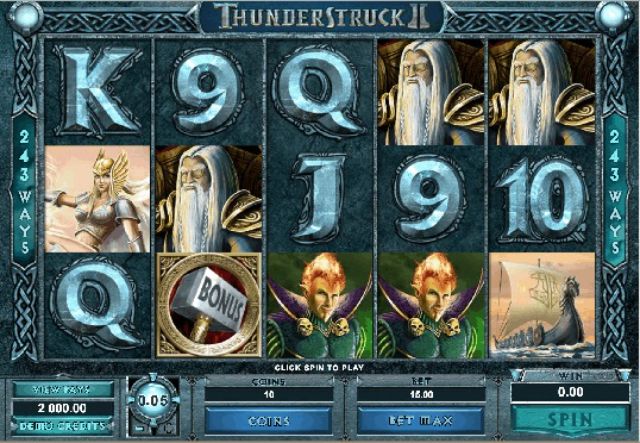 1. Starburst - 96.01%
The best pokie in Australia is definitely Starburst, a game that truly set the online slot industry apart and turned the popularity of online slots into something else. This fantastic title made it very easy for gamblers to enjoy the best of a video slot title without having to fully grasp the concept of everything that happens, as Starburst is pretty self-explanatory.
As such, this game has become the most played slot for beginners and the best pokie in Australia.
You can play Starburst in some of the best online casinos in the world. Not only that, but most sites also let you play the game with free spins. Dynamic gameplay, stunning graphics, and incredible sound design turn Starburst into the slot game of the present and the future altogether.
Want to learn more about the game and where to play it with free cash? Check out our full Starburst review!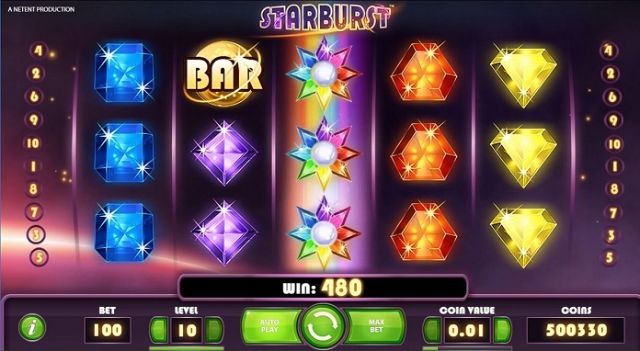 Where can you Play Online Slots in Australia?
We want to remind you that there are a lot of gambling limitations imposed in Australia, which means that it can be deemed as illegal to play in certain online casinos. That's why you need to be careful where you spend your time and money on – especially if you're not too keen in getting in trouble (who would be, after all?).
We have compiled a list of the best casinos in Australia, but be aware that you need to read on the local gambling laws if you want to avoid getting in trouble.
Top 3 Recommended Pokie Casinos in Australia
Now, out of all the casinos that we have seen, there are three that we would like to make our top picks for the best casinos in Australia – especially because these casinos will help you play legally and easily without getting into trouble. You'll see why it works in just a bit, but first, we want to show you the best bonuses to claim in each of these casinos, so you can play slots for free!

BitStarz
The BitStarz Casino is one of the biggest bitcoin and cryptocurrency casinos in the world, as well as one of the best places that you can gamble on if you live in Australia. Why? The reason is simple: you can buy bitcoins and then spend your bitcoin in any casino without getting into any legal trouble (provided that you use a VPN).
BitStarz is home to one of the biggest welcome bonuses on the planet, as well as to many other world-class promotions that will keep you hooked to the services of one of the best online casinos out there.
mBitCasino
The mBitCasino is another fantastic online gambling site that provides you with the option to wager with bitcoins and other cryptos, making it one of the best casinos that you can visit in Australia. This incredible gambling site has a reputation for offering players huge bonuses and short-lived tournaments with high=paying rewards, making it an idea place to visit for those who love fast-paced action.
Get access to the mBitCasino and discover the magic of gambling in one of the most well-structured global casinos that we have ever had the pleasure of visiting. Make sure to enjoy the rewards that the site has in store for you to help you kickstart your adventure with a bang!
Lapalingo Casino
The Lapalingo Casino has made its way to our list for one simple reason: it has a worldwide sportsbook that allows you to place all of the bets that you want to place on any sport that you prefer. The Lapalingo website may not allow you to play a lot of games in Australia unless you use a VPN (read casino rules before doing so), but it's one of the best online casinos that you can visit in the country.
A complete site with bonuses and rewards at the turn of every corner, Lapalingo has become one of the best online casinos to visit this year. Give it a go and see what the fuzz is all about!
Australia Pokies FAQ – All You Need to Know
Playing online slots in Australia is something that comes with plenty of questions attached. That's why we've decided to make a list of the most asked questions in the Australia gambling market to help you get a better understanding of how to deal with your questions in this fantastic online casino market.
Is it Legal to Play Slots in Australia?
It's legal to play online slots in Australian casinos that hold licenses given by the government. There are some loopholes in the law that make it possible for Australians to play in online casinos even with current gambling regulations.
Are Online Casinos Legal in Australia?
Online casinos per se are technically not legal in Australia. However, many Aussies gamble in international online casinos to avoid getting in trouble, which works out pretty well for everyone involved.
Can I withdraw money from online casinos in Australia?
You can withdraw money from Australian casinos, but the safest way to do so without getting in trouble is by withdrawing money to an account that isn't in Australia itself. Banks are not allowed to work with plenty of online casinos, so payment issues are better avoided by visiting sites that aren't in the country.
Can I make direct withdrawals in Australian casinos?
The best way to make direct withdrawals from an Australian casino to an account under your domain is to do so in online casinos that handle bitcoins and cryptos. That way, you won't be directly withdrawing any money into an Australian account but you'll still be able to get the cash without getting in trouble.
Are online casinos legal in Australia?
Even though online casinos are technically banned to be visited by Australians, there are a few loopholes to the law that make it possible for Aussie online casinos to exist. Many of the sites that offer their services to Australian gamblers are hosted outside of Australia. Even though the usage of VPNs is not well seen, there are plenty of reasons why Aussie gamblers use them.
About Australia Slots & Pokies
Gambling in Australia has been a touchy subject for the past couple of decades. Ever since online gambling laws were introduced in the early 2000s, there have been plenty of discussions regarding what's legal and what's illegal in the online gambling world.
One thing's for sure, though: Aussies love online casino games. In fact, one could argue that one of the reasons as to why these laws were introduced was to prevent a large influx of gamblers from coming into existence in the country.
Regardless, there are still plenty of incredible gambling sites that are fully licensed and approved to be visited in Australia. You just need to make sure that you don't break any laws when looking to play the most played pokies in Australia.
Online slots are fun and they aim to keep you entertained while giving you the chance to win lucrative prizes without spending too much of your money. Make sure you spend your cash in the best online casinos and win a ton of cash in reputable sites to avoid any trouble with the law!
The Best Pokies in Australia Await – Go and Play Now!
You've now been inducted to the most played pokies in Australia, as well as to all of the casino that host these games so you can play them wherever you are. It's time for you to visit these casinos and start spending your money wisely, claiming rewards along the way, and making it big while playing with some of the most lucrative and reputable bonuses in the online casino industry.
Waste no more time and visit the best casinos in Australia to start winning incredible rewards from day one!
Last updated
May 30, 2022