Top 10 Slots Based on RTP (Updated with 2023 Games)
The internet is filled with hundreds upon hundreds of top-quality online casino games, but few are as profitable as the world's best online slots. In the world of online casinos, you will be able to come across many types of casino games that range from titles packed with quality features to simpler games that come with high return rates and a very low house edge.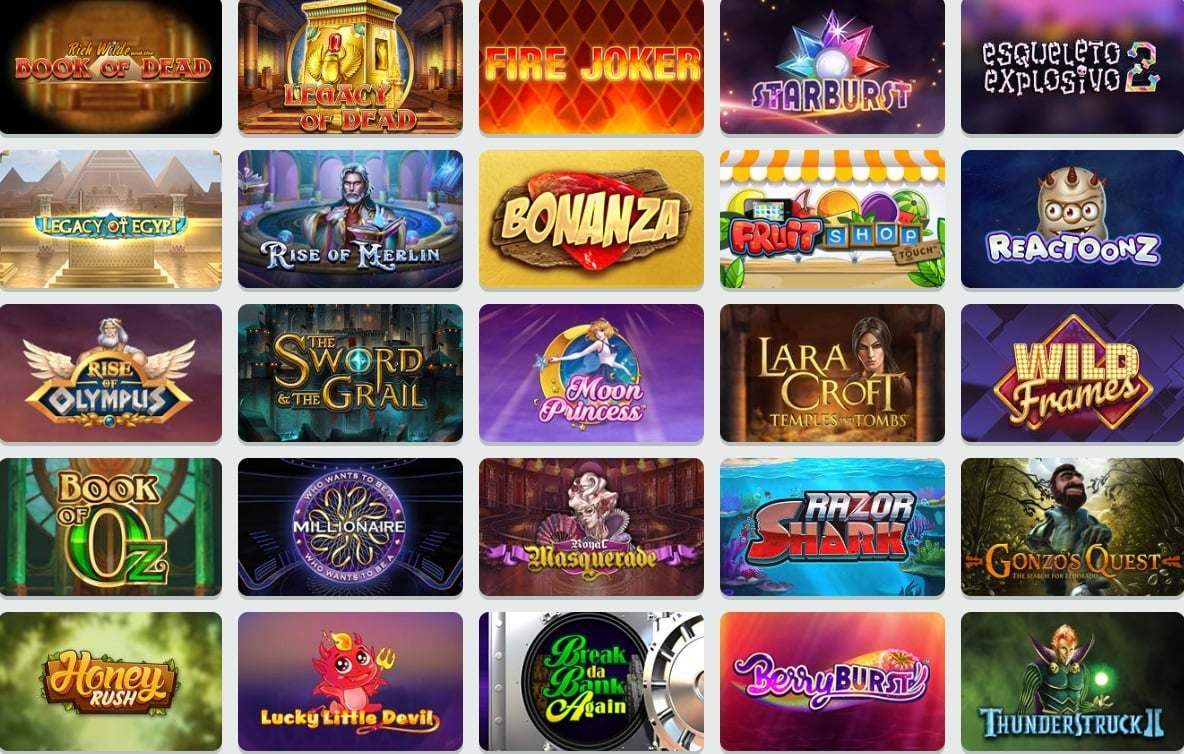 We have made a compilation of the top 10 slots of all time based on the RTP of each of them. We have prioritized the return rate of each game over their popularity, so you can rest assured that these titles will come packed with everything you need to have a quality casino experience from the get-go. Not only that, but these are the best slot games to use slot strategies and try to overcome the odds that always favor the casino – even if only for a short period of time.
You might be able to tilt the odds in your favor and overcome the disadvantages that come with playing online slots with terrible or mediocre RTP rates. All of these titles are also made by some of the world's most respected casino developers, including world-class companies like NetEnt, Microgaming, Yggdrasil, and Playtech. It's up to you to decide which one to play!
1. Ugga Bugga – 99.07% RTP (But Unavailable in Most Casinos!)
If you've played games like Goblin's Cave before, then you already have a notion of how to play Ugga Bugga. Basically, this is a slot game that allow you to make decisions as the game goes by, and knowing how to make the right decisions will allow you to win money on almost every single round that you play. That's why Ugga Bugga is the online slot with the highest RTP. It's a skill-based slot that is easy to understand, albeit a tad hard to master. Once you manage to get the hang of it, you will struggle not to win money in this amazing title.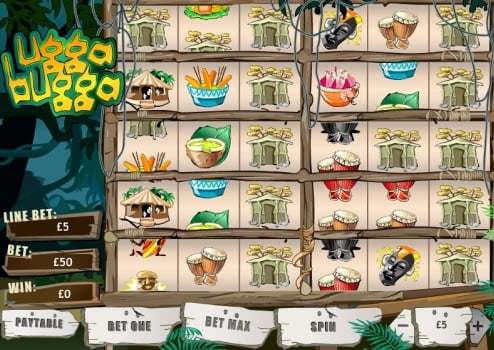 It comes with a staggering 99.07% RTP, as it allows you to get a winning combination in 10 separate reels at once. Basically, a spin in Ugga Bugga is like spinning 10 machines at the same time. You spin once, then you choose which symbols you want to keep, and then you spin again (but it counts as part of the same spin).
Given that you're playing with a limited number of reels and an even more limited number of symbols, the chances of you winning a lot of money are extremely high. The only caveat is that the game doesn't come with any bonus rounds or minigames, but with such a high RTP, you don't really need it. It's still an online slot and the house has an edge, but it's the one where you can more likely win money out of them all.
2. Ocean Princess – 99.01% RTP
Ocean Princess is one of the simplest and most addictive slot games out there. It comes packed with fantastic features that make it a favorite of many, but the fat that the game is extremely easy to understand and even easier to play just make it one of the favorite titles of the online casino industry in general. Some casinos lower the RTP of this game more than it should, but you should find it on 99.01% in the world's best online casinos. You still need to keep your eyes open in case you're playing it in a casino with a higher house edge, though.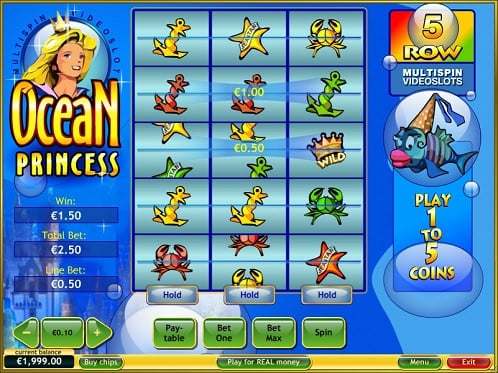 Ocean Princess is a single-reel, skill-based online slot that works similarly to Goblin's Cave by providing the player with the chance to make in-game decisions that could shape the destiny of each of their rounds. It is up to each player to decide how to play the game, but it being a single-payline game makes it one of the easiest online slots to play on this list. The graphics and music might not be anything out of the ordinary, but the gameplay puts it up there with the best online slots ever created.
3. Mega Joker – 99% RTP
Mega Joker is NetEnt's response to some of the best online slots out there and to titles that have a very high RTP. It is NetEnt's highest-paying online slot and one of the most popular names on this list precisely because of that reason. Not only does the game come with a ridiculously high RTP on its own, but Mega Joker is also known to have progressive jackpots that could multiply your win by thousands of times the original value of your bet.
The game comes with a simple setup of 3 reels and 3 rows, which means that there are up to 15 paylines that you can win.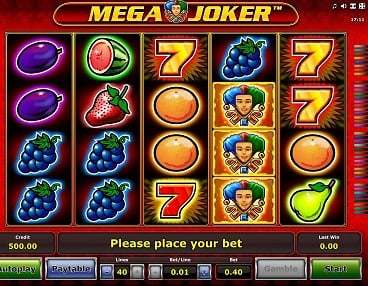 The game comes with a very acclaimed feature called the "Supermeter Bonus Mode", where all paylines get activated at once and the maximum amount of money that you can get gets multiplied even further. which allows you to place some extremely high bets that could end up with you winning a ton of money.
It also comes with Gamble Mode, a popular feature that used to make older online slots feel way more fun. It basically allows you to place a risky bet that, if won, it would multiply the total amount of money that you'd win. It's one of the best NetEnt slots ever created and one that might not follow the same pattern of video slots (it's more of a classic slot, if anything), but it's one that thousands of players from all over the world have grown to love for its high RTP.
4. Tropic Reels – 98.95% RTP
Tropic Reels is the first classic video slots that makes it to our list. It's one of the few high-paying video slots out there, as the first three slots on this list where more in the vein of classic slots more than video slots per se, but that doesn't mean that world-class slots like this one don't exist.
Tropic Reels allows players to place bets on 5 reels, divided in three rows, but it does come packed with thousands of bonus rounds and multi-spin rounds that will serve as the main way for players to get their hands on extra money whilst playing the game.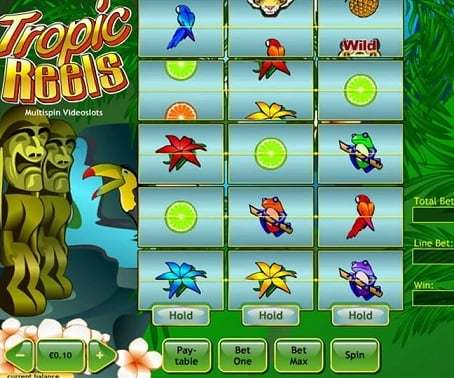 The game has a very fun concept, which is also a reason why we love it on top of it being one of the highest-paying slots on the planet. The best thing about Tropic Reels is that it shares one of the best features of the last three games that we mentioned: in certain rounds, you can hold on to one of the symbols on the screen to keep it in place when you spin the wheel again.
That means that you can basically strategize and decide which symbols to keep, which could allow you to earn some absolutely massive sums of money in the game. It is not a fully skill-based slot, but whenever a multi-spin round occurs, you will have to put your skills to the test and decide which numbers to keep if you are to make the best of your money in the Tropic Reels lost.
5. Jackpot 6000 – 98.90% RTP
We see Jackpot 6000 as the precursor to Mega Joker. It is another fantastic NetEnt game with a very similar concept, which is set up in a way that makes it resemble classic slots rather than modern video slots. The game allows for low rollers and high rollers to access its key bonus features, as they aren't limited to those who wager large sums of cash in Jackpot 6000. As the name of the game suggests, your objective will be to win the massive sum of money that awaits those who are lucky enough to land a few bonus-round wins in a row.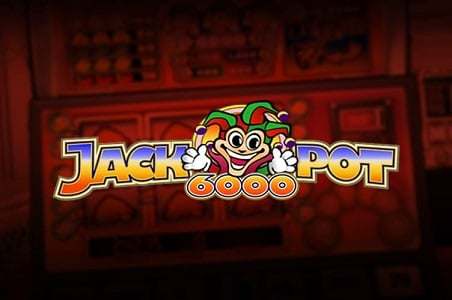 The Supermeter feature pretty much resembles the Supermeter bonus mode that we told you about in Mega Joker. You will have access to higher-paying bets and a selection of better paylines if you were to have access to the game. The Supermeter bonus rounds are also the main ways to access the game's main jackpot. You will need to place large best if you want to obtain the better-paying rewards, but it's fully doable.
You do need a lot of luck, too, but the game makes it easy for you to at least recoup the amount of your bet during these amazing bonus rounds. With that said, Jackpot 6000 only gives you a 98.9% RTP when you place bets with the maximum number of coins (betting more money gives you access to more paylines). You might want to stick to playing as a high roller if you want to make the best of the game!
6. 1429 Uncharted Seas – 98.5% RTP
If you've ever looked for the highest-paying online slots, then you've already come across 1429 Uncharted Seas in the past. This fantastic game comes packed with wild symbols, bonus rounds, and in-game free spin rounds that you can enjoy alongside one of the best themes in the online casino industry. Graphics and sound design are top notch in this game, which should be expected with it being a world-class Thunderkick title.
It's one of the best online slots to play on a budget thanks to its low betting limits and its fantastic RTP, so give it a go and see how long you an play it for!
7. Joker Strike – 98.11% RTP
Joker Strike makes its way to this top of the highest-paying slots by having an amazing bonus feature that separates it from the rest. In many rounds where you get a win, you will have the chance to spin the reels again, for free, and with the chance to win even more money (a new payline shows when you win, which you can easily access).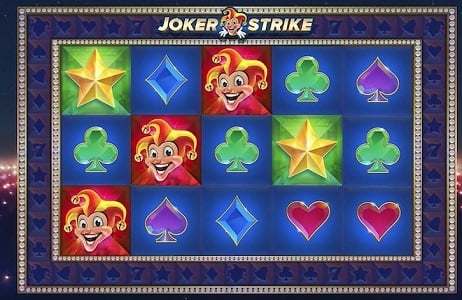 Chase for the wild joker symbol and earn yourself a spot in the history books with the fantastic Joker Strike slot – it's easy to pick up and one of the best on this list.
8. Blood Suckers – 98% RTP
Blood Suckers is one of those online slots that you often see as forbidden to be played with free spins or free bonus money in the world's best online casinos. The reasoning behind it is pretty simple: many of the players that spend cash on Blood Suckers tend to walk away with at least a semblance of a profit, whilst many others manage to break even.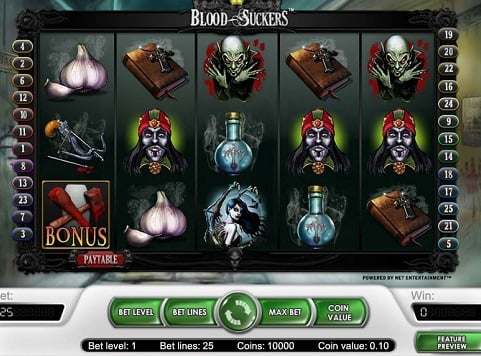 Blood Suckers has a very high payout percentage and isn't a particularly highly skilled online slot game, which allows even newcomers to make a good amount of money whilst playing the game. You can win 10 free spins in various rounds in the game, and free spin rounds can come attached to a multiplier of up to 3 times the amount of cash that you would win on a regular round with the same spins.
The game might not be as good as modern online slots, but it's one of the better remnants of the golden era of slot games. It was released back in 2009 and it stands as a classic with more than a decade of experience to its name. There's a reason why it's still around after so long – Blood Suckers is a fan favorite!
9. Bob The Epic Viking Quest – 98% RTP
This amazing casino game, which has a name that you won't see us repeating around too often, was originally produced for the ComeOn Casino and it currently stands out as one of the most balanced high-paying online slots on the planet. Not only does the game have a very fun concept (its Norse theme is one to behold), but the title also comes packed with features that make it fun to play and medium variance rounds accompanied by medium-paying spins.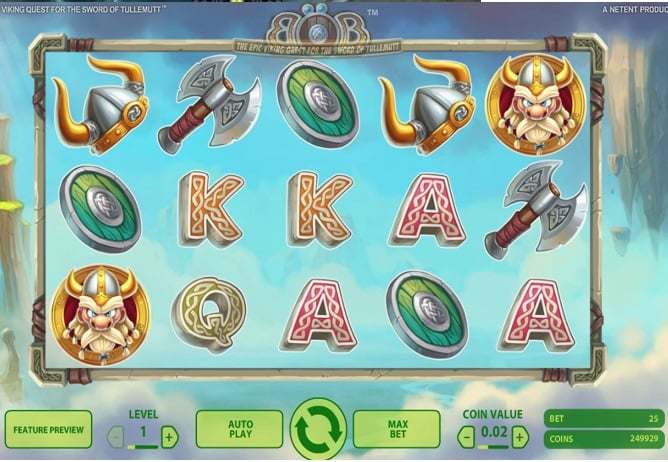 It's all about balance with Bob and his quest, and that's why many people manage to walk away with a profit after playing it!
10. Jokerizer – 98% RTP
With 5 reels and 10 paylines, Jokerizer is one of the simplest games on this list. However, with its massive RTP of 98%, the game is not to be underestimated or shrugged off as a title that isn't good enough to be enjoyed by the most demanding of gamblers in the world. Jokerizer comes packed with a jackpot worth up to 6000 times the amount of your original bet and a low max bet, which allows you to win up to €30,000 in a single spin without risking too much of your money.
This title has made its way to become one of the classic slots of the casino industry, as it has been around for many a year. The title also presents the player with top-quality graphics and excellent sound design, adding to an already lucrative experience the magic of easily appreciated top-notch gameplay.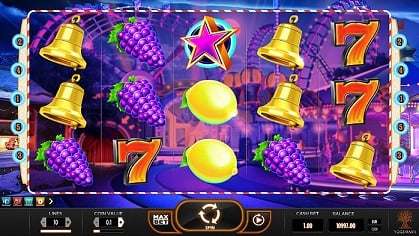 Jokerizer isn't the most fun game to play on the list because of its many dead spin rounds, but the title still stands out as one of the best and highest-paying online slots that the casino industry has to offer. If you're a fan of games like this one with a simple concept and high payouts, you'll love to try this one out.
Also, the only issue that comes with Jokerizer's betting system is that it comes with a high minimum bet, even if its max bet isn't high at all. You might need to commit a decent sum of cash to play every round even if you're not too keen to do it. It's not a game affordable to low rollers, but one that we recommend our high-roller readers to try out.
Where to Play the Best Slots?
Don't worry – we know you're very eager to play the best online slots on the planet. We can't promise you that we have bonuses for you to play them for free, though, as most of the best online casinos in the world tend to limit players from spending free spin on games with such high RTP rates.
There are some fantastic casino bonuses that you can spend in some of these games, though, but they are very limited. In any case, we have compiled a list of the best online casinos in the world to help you get a better idea of where you'll be able to try out these fantastic games. In these sites, you will find fantastic games created by NetEnt, Microgaming, Playtech, Yggdrasil, and many other world-class developers.
You'll also find the best slots that we've mentioned above! If you want to play these games for free, we recommend you check out the bonuses on the casinos and spend them to claim fantastic rewards. They might not be able to be directly spent on the games that we mentioned, but you can use the cash to make yourself acquainted to the casinos and earn more money to then spend it on the slots with the best RTP rates.
Last updated
May 22, 2023