Visit Captain Spins and Win Up to €1,200!
As one of the leading slot casinos in the world, the Captain Spins Casino is the perfect place to visit if you're a fan of online slot games. The Captain Spins Casino free spins that you can claim on first deposit complement a fantastic experience at the site that is enhanced by the presence of a weekly bonus calendar.
The Captain Spins website has gone a long way to become a fantastic online casino thanks to a fantastic bonus selection, and its Captain Spins welcome bonus is further proof that quality online casinos with reliable money bonuses are ever-present at the Casino Wizard.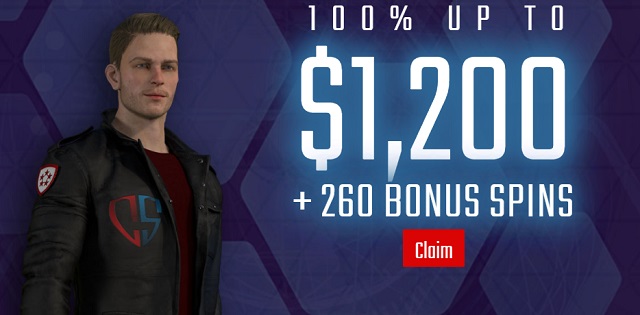 We've really had a blast with this welcome bonus, to the point where we managed a decent profit (€250 with the first deposit bonus alone!) in less than a week. Now, we want to share our experience with you, so you can get a better idea of how to make the best of this world-class offer and whether it's worth claiming for you or not.
In this article, we're going to take a closer look at the Captain Spin welcome bonus and read more about the casino's wagering requirements, the games that you'll get to play with this promotion, and what you can do with the bonus cash that the Captain Spins Casino is offering.
What is the Captain Spins Welcome Bonus?
The Captain Spins welcome bonus is the flagship offering of the Captain Spin Casino, also known as the site's main bonus; the one that leads the Captain's ship into a region of space packed with nothing but world-class rewards.
A long journey requires multiple stops, which is probably why you don't get to claim all of the Captain Spins bonus cash in a single deposit.
Instead, you'll have to make multiple deposits to obtain the entire profit from the casino. In total, the casino offers a staggering €1,200 in free bonus money, plus 260 bonus free spins to spend in the best casino games on the site. This is how the bonuses are divided and how you can claim them:
1st deposit: 100% up to €300 and 50 free spins
2nd Deposit: 100% up to €300 and 60 bonus spins
3rd deposit: 100% up to €300 and 70 bonus spins
4th deposit: 100% up to €300 and 80 bonus spins
Bear in mind that this bonus works as four different bonuses on its own. You need to claim each of them individually and fulfill their wagering requirements before claiming the others. Claim a bonus up to 300 with each deposit that you make, and claim 50 free spins on the first deposit. Get a bonus up to 300 euros whenever you want, or claim just €10 if you prefer.
Captain Spins Casino Free Spins
You will be able to spend all of your free spins, earned after making your first four deposits, on the popular Starburst XXXtreme slot. Experience the new remasterization of Starburst with free spins or enjoy Book of Dead - the options with this bonus are plenty. Just be sure to check out where the spins can be spent when you receive the offer at first!
Your journey at the Captain Spins online casino will begin with 50 free spins, but you'll be able to shape it in any way that you prefer with its massive selection of other rewards.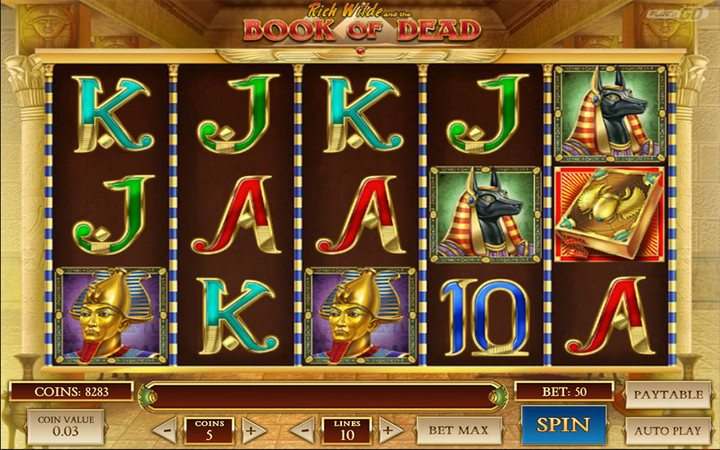 How to Claim the Captain Spins Welcome Bonus
The Captain Spins welcome bonus may have four different deposits, but the offer is as easy to claim as casino bonuses com in the online casino industry. As such, we simply encourage you to follow these steps with each deposit bonus to claim it:
Create an account at the Captain Spins Casino
Make sure you verify your account before depositing
Head over to the Captain Spinss cashier
Make a deposit that complies with the minimum requirement
Spend the spins on allowed games
Fulfill the wagering requirements a Captain Spins
Notice how we've told you to follow the steps for each bonus. Refrain from claiming more than one deposit bonus at once, or the bonus cash from the previous offer will be removed from your account.
How to Spend the Captain Spins €1,200 Welcome Bonus
The Captain Spins Casino welcome bonus is meant to be spent in online slots. You should only play slots, scratch cards, or keno if you want to make sure that you don't break any of the rules that come with Captain Spins. You will be able to play the Book of Dead slot with the free spins. All Captain Spins bonus spins are meant to be spent in games that the site specifically tells you that you can play.
Bear in mind that the Captain Spins bonus free spins are subject to change. We've seen that you can spend them at the Book of Dead slot at times, while at other times they can only be spent at Starburst XXXtreme. You will have to keep your eyes peeled for the time in which you're claiming the bonus to make sure that the rewards still work as we've said here. Captain Spins free spins vary with time.
You will not be able to claim Captain Spins free spins and spend them at progressive jackpot casino games. White Hat Gaming Limited makes it impossible for users to play table games or live casino table games with the offer, as well as progressive jackpot slots like Mega Moolah.
Captain Spins Welcome Bonus Terms and Conditions
The Captain Spins Casino welcome bonus is one of the best bonuses on the internet with which to claim free spins, and one of the best 4-part welcome bonuses that we've ever had the pleasure of trying out. That doesn't mean that you should just walk into the Captain Spins casino and claim the bonus at first sight, though.
You need to be fully aware of the casino and its bonus rules if you want to make the best of the promotion and don't fail to claim any bonuses in the long run.
We're going to tell you more about this offer, its bonus wagering requirements, and the restrictions that you should keep your eyes open for:
Bonus Wagering Requirements
You will have to wager your bonus, your bonus free spin profits, and the deposit made to claim the bonus a total of 35 times before you can withdraw the money. Those are some rather hefty wagering requirements, so you will need to get down to business as quickly as possible if you want to withdraw the winnings.
Since all of the bonuses match 100% of your deposit, you just need to double the amount of your deposit and add the free spin winnings to determine how many times you'll need to wager the bonus before you can withdraw it.
Keep in mind that the Captain Spins bonus free spins must all be spent before fulfilling the wagering requirements of each deposit bonus. They also contribute towards the amount that you have to wager towards the fulfillment of wagering requirements.
White Hat Gaming Limited prohibits gamblers from playing live casino games with this promotion
Wagering Restrictions
The bonus requirements must be fulfilled by playing different casino games, and even though the Captain Spins Casino makes it easy for players to choose their favorite games in which to spend the bonus cash, they won't be able to play all games of the Captain Spins casino if they want to fulfill them as quickly as possible.
The bonus stake weights for the Captain Spins welcome bonus are the following:
Slots -100%
Scratchcards & Keno - 100%
Table Games - 0% (no contribution)
Video Poker Games - 0% (no contribution)
Live Blackjack - 0% (no contribution)
Other Live Casino Games - 0% (no contribution)
Other Games - 0% (no contribution)
Jackpot Games (Progressives) - 0% (no contribution)
Bonus Timeframe
You have a total of 30 days to fulfill all of the bonus wagering requirements that restrict this offer from being withdrawn. Naturally, that means that you have more than enough time to fulfill the requirements, but we recommend you not to sleep on it – they are high, and you're going to need luck to do it!
Please keep in mind that this bonus timeframe starts counting from the moment that you claim your first deposit bonus. You have less time to claim the first deposit bonus from the minute you create your account. If you miss out on the bonus activation during the first few days of your account being created, you will miss out on the rewards altogether.
Important Bonus Restrictions
As good as the Captain Spins welcome bonus is, you will still have to be on the lookout for other important bonus rules that ensure this promotion is fair both for you and for the casino. As such, some other restrictions are put in place, and you need to know them before the offer is claimed:
Every bonus that you get from this offer must be spent on the Book of Dead slot. Read our Book of Dead review to maximize your chances of winning.
Wagering requirements include the money made on spins, as well as your deposit!
You cannot claim the welcome bonus if you use an e-wallet service to make your deposit
You can only win a total of 50 times the amount of your bonus money earned with the free spins as part of a withdrawable money reward. Anything over that will be removed upon withdrawal
The Captain Spins free spins are delivered in parts. You will get captain spins bonus spins on each of your deposits until you get all 260 credited ti your account
Free Spins and Bonus Cash Await at the Captain Spins Casino!
The Captain Spins Casino welcome bonus looked extremely promising when we first gave it a try, and we have to tell you: we really were happily surprised that it managed to live to its expectations. Now, we want you to give this bonus a try and see how well you do with the bonus cash, the bonus spins, and the games at your disposal.
Just remember that you need to claim each deposit bonus one by one, and fulfill the wagering requirements of each deposit bonus individually. Once you're done, you can claim the next deposit bonus and earn even more profits.
Make the best of your time at Captain Spins and claim your bonuses now – it's all there for the taking, so go get it!