Now that 2022 is here, so are the best online slots in the world. A new year means new opportunities, and new opportunities mean new ways to make a killing in casino rewards. The best way to do it is by checking out the top slots of the year!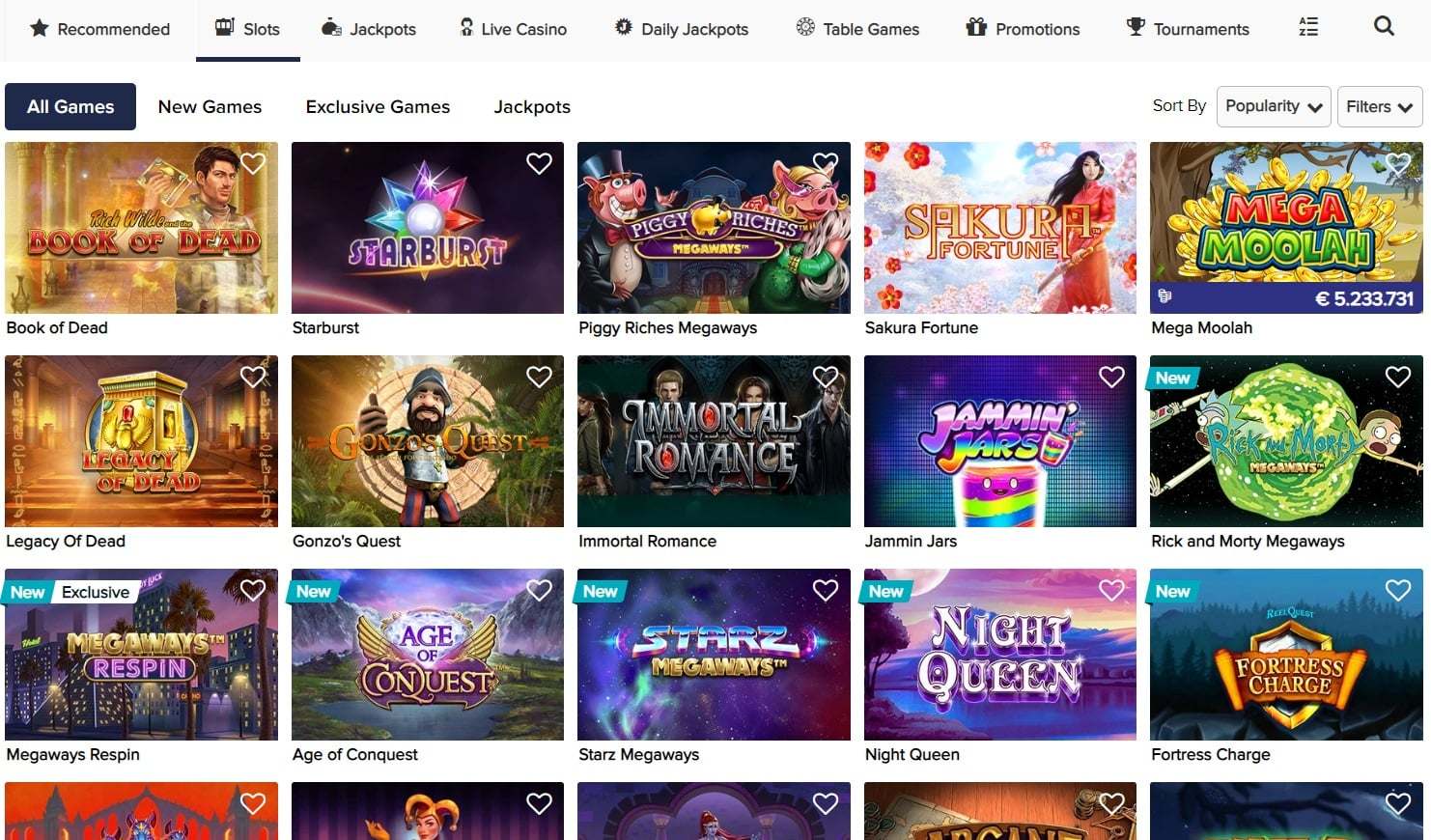 We want to take a look at the best online slots in 2021. In our list, we will be including classic games that were released before the year started but maintained their popularity and that will maintain it through these 12 months, as well as games that burst through the scene and made an instant impact on the world of online gambling. We also want you to know where you can play all of these amazing titles, so we've included a list of the best online casinos in which you can play these games. Our list is comprised of the best NetEnt and Microgaming casinos in the world!
Mega Moolah
Mega Moolah is, without a shadow of a doubt, one of the most iconic slot games in the history of the iGaming industry. It was released in 2006 and it still remains the highest-paying progressive jackpot slot on the planet, having a minimum payout that surpassed €1,000,000. Usually, though, Mega Moolah jackpot winners walk away with over €10,000,000 in straight-up cash! It has a very simple 5x3 layout with 25 paylines, although the game's main attraction isn't the fact that it plays like a normal online slot. Instead, you'll love Mega Moolah because it gives you the potential to earn ridiculous sums of money in one spin – although the chances of it happening are rather tight. With three different jackpots, it's expected for a game like this to have a low RTP. Its return rate is approximately 88%, but it does depend on the casino in which you play it. The chances of you unlocking the jackpot wheel round at Mega Moolah are lower than 0.010% per spin, which means that luck is going to play a huge part if you are to make a killing in rewards playing this game! You can check out our full Mega Moolah review here!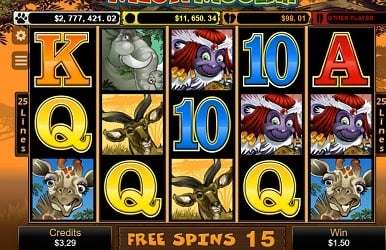 Gonzo's Quest
Gonzo's Quest is another classic slot that recently got a remake with the help of the Megaways feature (the remake also made its way to our list – it was released in 2020!). This fantastic NetEnt title has become one of the flagship slots of the company and it currently stands as one of the best online slots on the planet, as well as one of the most played titles that we've encountered. It has a relatively average RTP, standing at 95.96%. However, that doesn't stop players from choosing Gonzo's Quest over other slot games. The game's cascading reels and its fantastic graphical layout making it a very entertaining title to play, even though its return rate isn't as high as other games like Mega Joker. Gonzo's Quest has relatively high volatility, as it depends on the number of bonus features that you activate in order to provide you with a significant profit. You'll find yourself crossing your fingers and hoping for these features to show up. When they do, the rewards that you'll get will be out of this world. It's, by far, one of the highest-paying non-jackpot slots out there. You just need enough luck to unlock its rewards!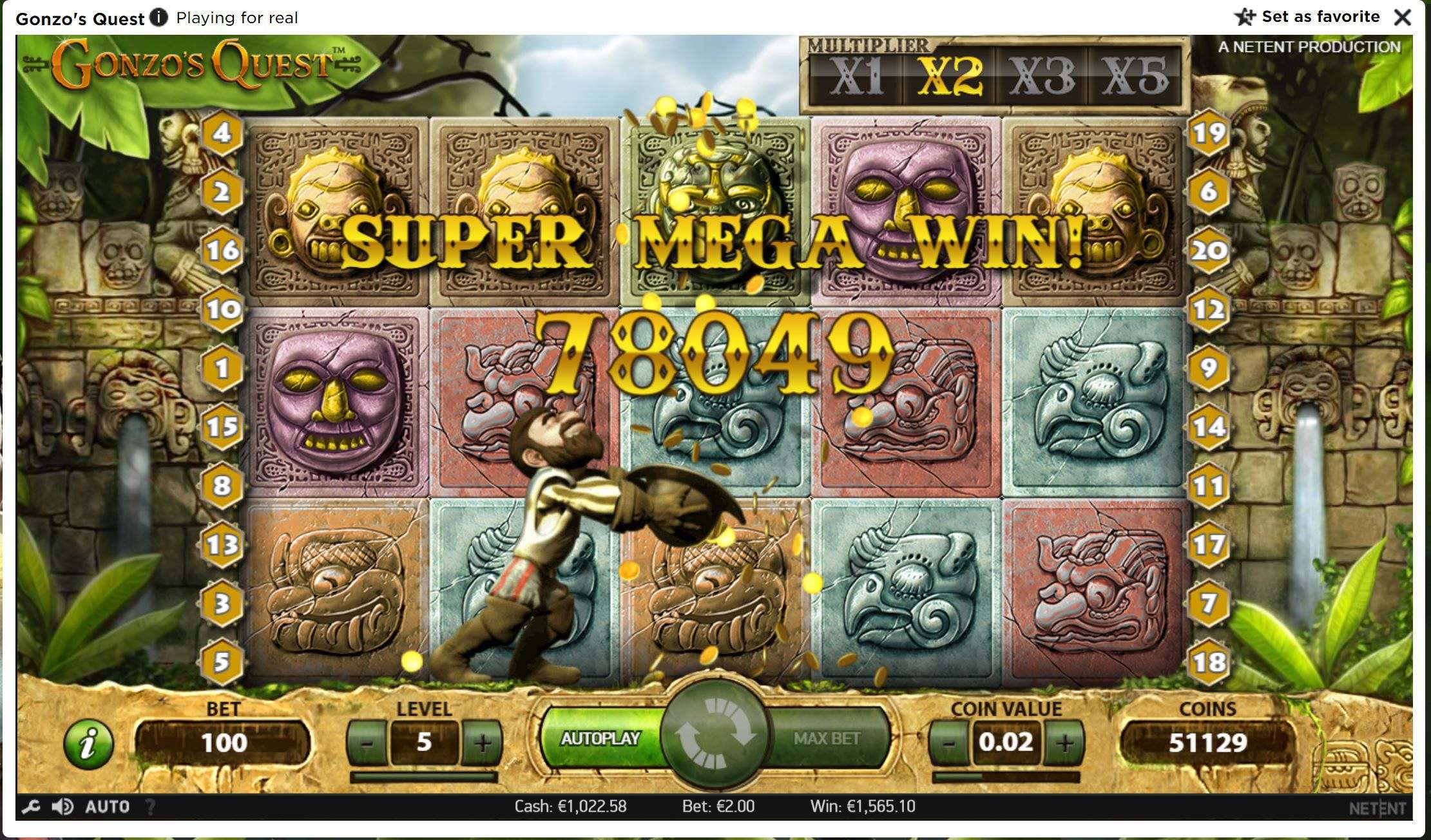 Starburst
Could we even call it a surprise that Starburst made one of our top slots lists once more? We don't think so. This title has been around for less than a decade, but it has quickly become the most influential online slot in the history of iGaming. It is currently being offered by dozens of online casinos as a free-play game, where you'll be able to win real money with the bonus cash that casinos give you. Starburst is so good because it serves as a great way to introduce players to the world of online casinos. It is very simple to understand, which is why so many people see it as the ideal online slot with which you begin your online casino journey. The game has an RTP of 96.09%, putting it just above the industry's average, and volatility to keep players winning every round – even when the amount of cash that you win is lower than what you initially bet. The game does give you the chance to earn a ton of cash with one spin, though: you can make up to 50,000 the amount of your initial bet! If you're interested in knowing more about the world's best online slot, we encourage you to read our full Starburst review.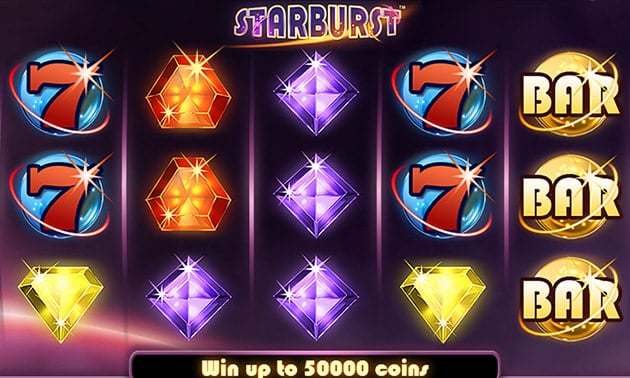 Book of Dead
Book of Dead is another one of those games that stands up there with Starburst as one of the most influential titles on the planet. If you've ever visited an online casino, you've heard of Book of Dead and chances are that you've even spent a decent amount of time playing it. Book of Dead is based on Book of Ra, one of Las Vegas' most popular slots, but one could argue that the influence of Book of Dead is even larger for the sheer fact that almost every reputable online casino on Earth has this game as one of its flagship titles. Its 96% RTP is complemented by high-quality graphics and fluid gameplay, as well as features like scatters and wilds that will allow you to unlock extra free spin rounds to keep playing the game for free. It's one of the most influential games in the iGaming industry and one that we recommend for every newcomer to the world of iGaming. This and Starburst might not have the highest of RTPs, but they are must-plays and fantastic introductory titles that will get you through the motions of iGaming. Check out our full Book of Dead review, too! We've fully explained why this is one of the most popular games in the industry.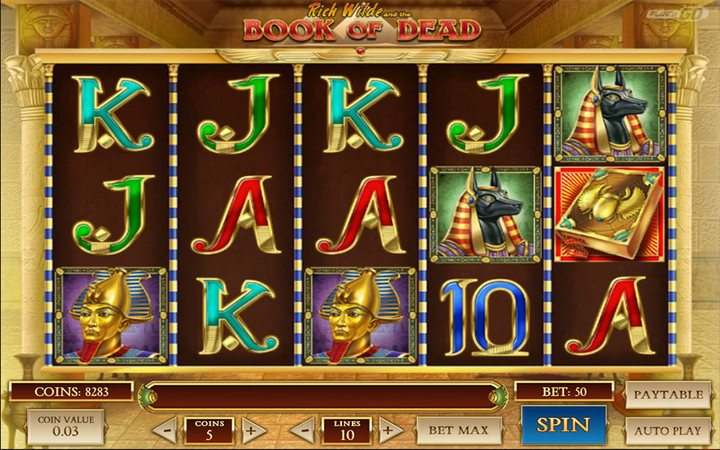 Bonanza Megaways
If you've never played a Megaways slot before, now it's the time. Bonanza Megaways is the most popular Megaways slot out there, and one with a very solid RTP of 96%. This game is all about giving players extra free spins in its bonus rounds, which will allow you to claim some extra cash and spend it wisely within the game – provided that you're lucky enough to activate the bonus rounds often. Another one of the main benefits of the Bonanza slot is that, being a Megaways title, it has a potential 10,000 profit on your original stake, which makes it one of the most profitable games on our list. Naturally, it's very difficult to get your hands on such a large sum of money, but it's far from impossible. Bonanza Megaways is a fantastic title and the go-to Megaways game that we recommend to our new readers. If you don't know what is Megaways, be sure to read our full guide to get acquainted with one of the best types of games in the iGaming world.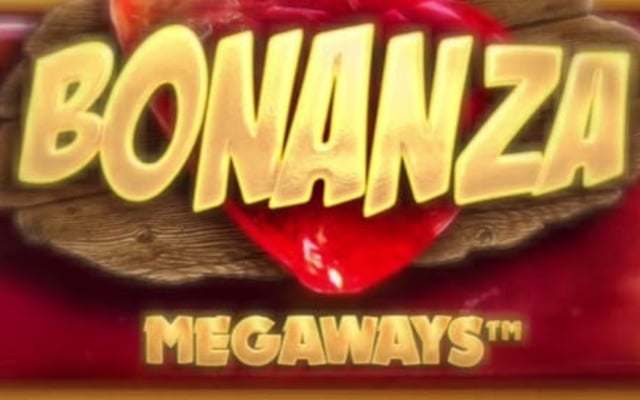 Age of Asgard
Age of Asgard is one of Yggdrasil's latest masterpieces, which presents you with the eternal fight of good versus evil in a 5x3 reel setup and keeps you hooked to the game by showing you bonus round after bonus round. The bottom reels will present you with the highest value bets, whilst the upper reels have lower values in this unique and exclusive online slot concept. There are three features that make this game one of the best ones that we've ever played: the respin feature, the free spin feature, and the amazing clash feature, the latter being the game's flagship feature. What the clash feature does is that it spawns extra free spin symbols in what looks like a clash between the forces of good and evil (represented in a balance appearance of two types of symbols). The game also comes with a 96.2% RTP, putting it up there with the highest paying slots on this list. We have opted to include the most popular slots of the year, although you might come across some that pay out much more cash, on average.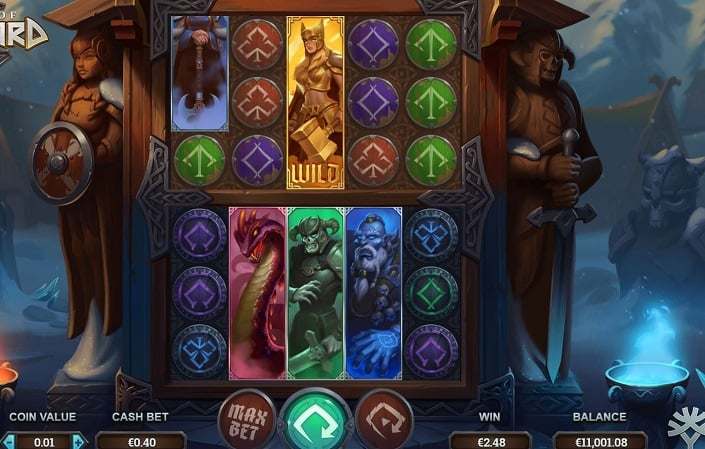 Legacy of Egypt
The fantastic Legacy of Egypt slot, developed by Play N Go, provides users with the chance to earn a staggering x5000 reward on their original deposit with a combination of wilds and the ability for you to trigger the Wheel of the Gods, which will give you the chance to earn extra free spins that you can use in the following rounds to further increase your profits on the game. Legacy of Egypt is on the high side of RTP rates, too. The game comes with a 96.5% RTP, making it one of the largest ones on our list and one of the best paying games on this article. The game revolves around unlocking extra free spins, which will allow you to obtain more bonus money. You can chain various free spin rounds in a row and, should you happen to unlock the bonus wheel various times with one spin, you might end up having a large profit on your hands before you even realize it. Wins really build up quickly at the Legacy of Egypt slot!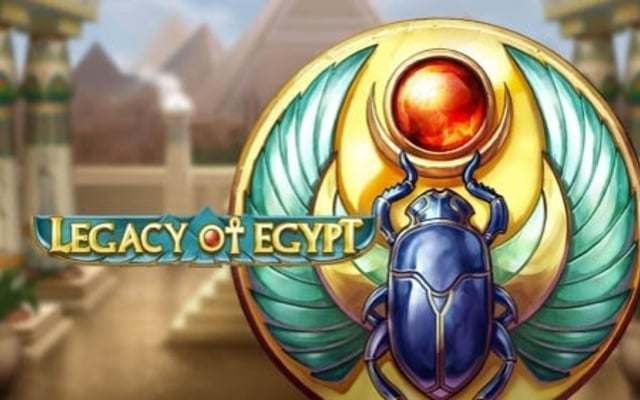 Planet of the Apes Official Slot
The Planet of the Apes official slot game, developed by NetEnt in association with 20th Century Fox, shows that not every branded slot is renowned for low pay rates. In fact, we'd argue that this is one of the branded slots that you can play with more confidence thanks to the large sums of money that you can obtain with it. We have talked about the disadvantages of playing branded slots in the past, but the sheer number of features that you can expect to unlock with the Planet of the Apes official slot just makes it too good not to try it out at least once and see how your luck pans out. Multipliers go hand-in-hand with each of this game's bonus rounds, which will have you chasing a profit before you even realize it. There are many ways in which this game helps you earn some extra cash, and multipliers truly form the most important part of it all. All traditional symbols are also present here, as the game gives us a classic 5-reel setup where you'll end up making more money than usual in the same number of spins that you would spend in other online slots.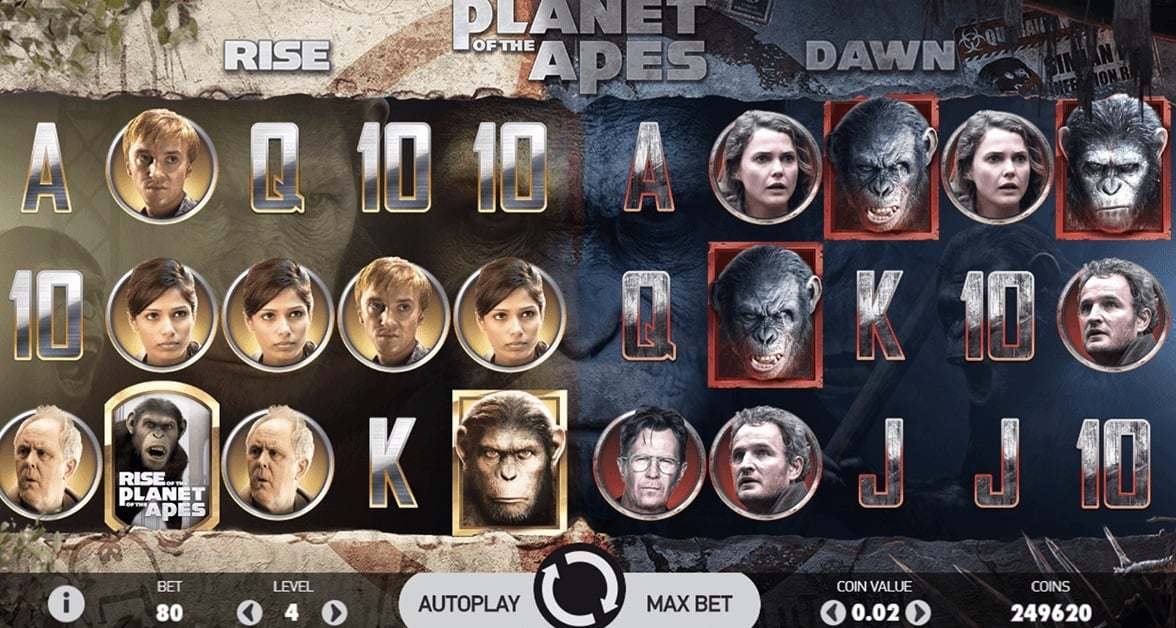 Jack and the Beanstalk
Based on one of the most popular tales of all time, the Jack and the Beanstalk slot by NetEnt bring you the chance to relieve a tale from your childhood and make a profit whilst doing so. You will be climbing that huge Beanstalk in search of the riches that hide above, which are presented to the player in the form of a fantastic combination of free spin bonus rounds and some of the best profit multipliers out of all games on this list. You can actually get some of the most insane rewards on the game by simply unlocking the free spin multipliers. The game comes with a great 96% RTP and low volatility, which will have you winning small amounts of money every round until you unlock one of the large multipliers. The maximum win that you can get out of a round of Jack and the Beanstalk is a staggering 300,000 coins, which makes this one of the most profitable games on the list if you're lucky enough to get it!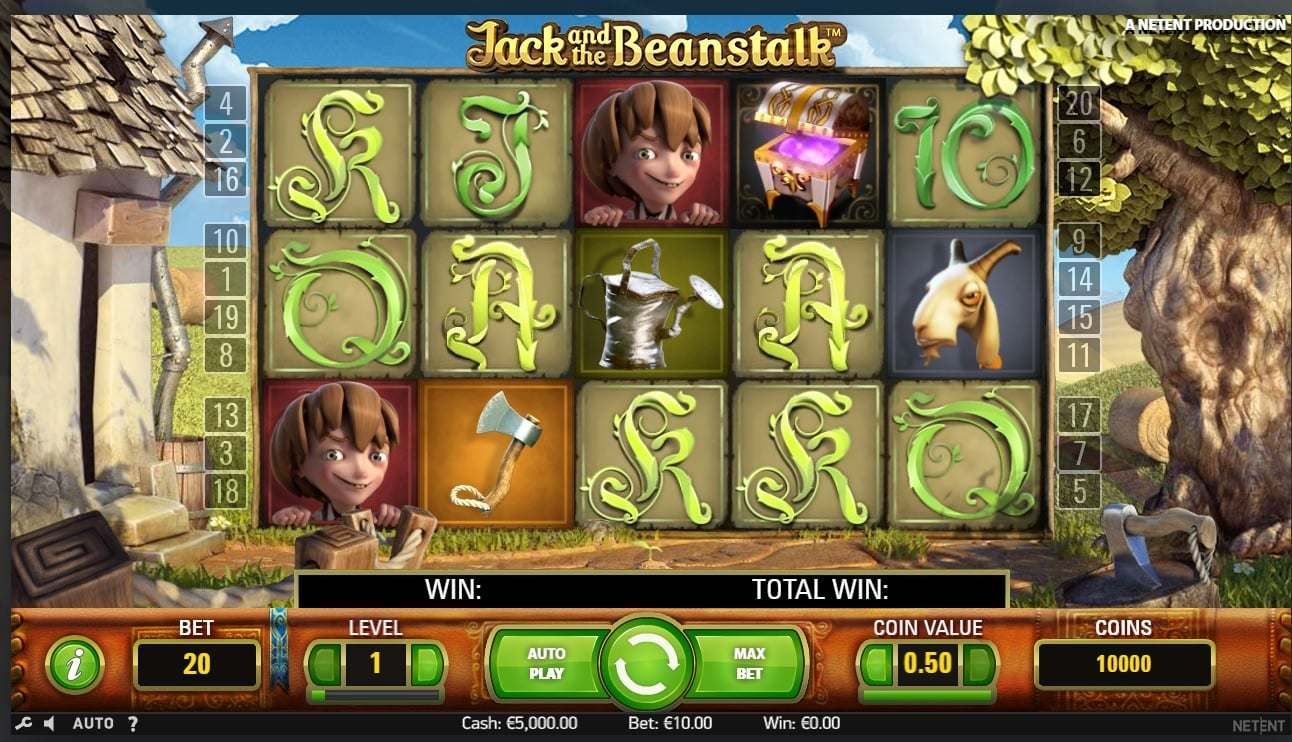 Gonzo's Quest Megaways
Gonzo's Quest Megaways was released in 2020, combining the popular Megaways concept with one of the world's most popular online slots in Gonzo's Quest. This was all made possible because of NetEnt's recent acquisition of Red Tiger Gaming, which has earned the company the chance to create games with the Megaways brand. Even though the dynamic Megaways gameplay takes over the traditional Gonzo's Quest features to introduce people to a whole new dynamic environment, the game doesn't lose the soul of Gonzo and keeps you on a quest towards the riches of El Dorado, just like the original title. The potential to make a large profit is even larger in this version of the game, though, which is to be expected because of the Megaways features. Cascading reels and random bonus events still make up the majority of this online slot, and you will find yourself eager to try out the bonus features and explore the bonus rounds of Gonzo's Quest Megaways. Just like the original game, the RTP of this title is of a solid 96%. It's an extremely popular online slot that stands out as one of the best games released in 2021. You can read our full review of Gonzo's Quest Megaways if you want to know more about this fantastic online slot.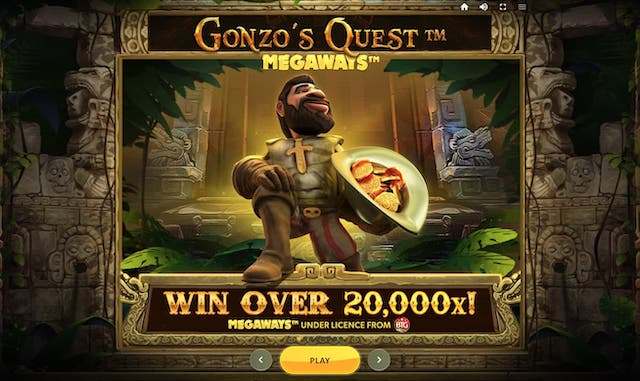 Divine Fortune
Divine Fortune is the second progressive jackpot slot that we've added on this slot, and it's one of the highest paying jackpot slots in the world. In fact, we'd argue that it would be one of the most popular ones (or even the most popular one out of them all) if it wasn't because of the existence of Mega Moolah. This is by far one of the best games out there. Divine Fortune is optimized to work fantastically well on most mobile devices, which makes this one of the best mobile slots of 2021. Besides, if you're looking for a top-quality online casino slot that pays out large sums of money but provides you with a better RTP than Mega Moolah, this might be the title that you might want to check out. Divine Fortune will have you chasing the huge jackpot wins whilst also unlocking the fantastic re-spin features and the multipliers thanks to the wild symbols that show up whenever you watch those reels spin. It's a fantastic game that will have you chasing a profit sooner rather than later – and if you happen to get your hands on top of that crazy jackpot, you might end up with millions of euros on your account!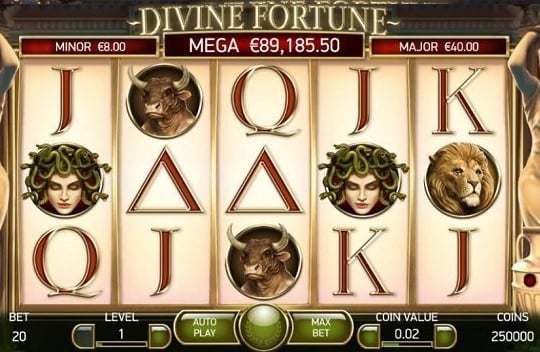 Jack Hammer 2
The Sticky Win feature makes Jack Hammer 2 one of the best online slot games that we've ever played. It was released by NetEnt back in 2013, but it still stands as one of the most popular games out there. Its various bonus multipliers and crazy winning rounds make it easy for you to get closer to a profit with its amazing 97.07% RTP, one of the highest that NetEnt has ever given away. The classic artwork of the first Jack Hammer game has made its way back to Jack Hammer 2 but with more changes and revamped features than ever. This game still stands as one of the best slot games that we've ever played and it's one that will probably still make the list of the best games to play in 2021. Get immersed in the world of comic book slots and discover that superheroes have not died quite yet. Unlock extra free spin rounds by landing the right symbols and try to save the city alongside Jack Hammer himself. The prize for keeping the city safe is one that not many players would say no to – and we're sure that you'll love what it has to offer, too.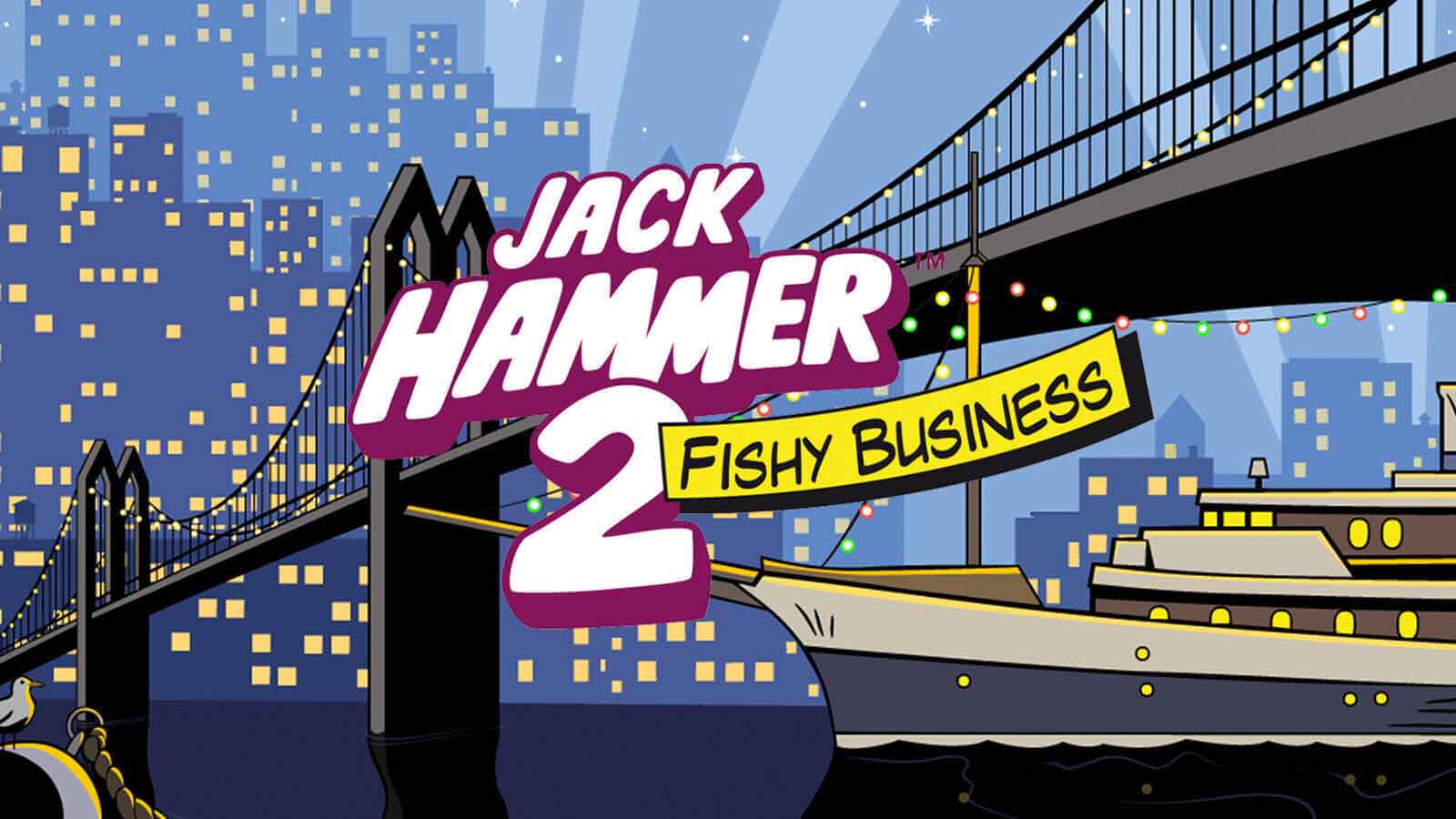 Wild Toro
Wild Toro has a 96.40% RTP which caught our attention from the get-go. The game also comes with high volatility and a fantastic setup of 5 reels and 4 rows, which makes it akin to the games of the new generation and marks the era of the new world of VideoSlots while also providing you with the chance to earn a very significant sum of money from the start. Red Roses and Caver Oranges will make up the majority of our board, if you're lucky enough, while providing you with crazy rewards that will have you chasing the Matador symbol to unlock extra free spin rounds. Sticky wilds will be the main source of your income at the Wild Toro Slot, so be sure to make the best of them and aim for the sky whilst playing this fantastic game. Profits are to be awaited if you opt to invest a good sum of cash in this slot, which stands as one of the best high roller slots on this list. Try out the game for free in the best online casinos and see if it's what you're looking for!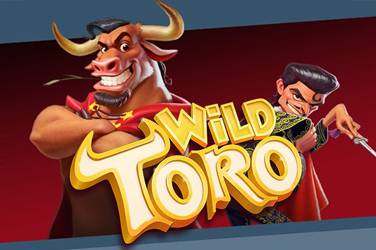 Guns N' Roses
Get immersed into a Guns N' Roses concert with one of the best branded slot games ever made. Even though this one doesn't promise as big of a profit as the fantastic Planet of the Apes slot, it still remains as our favorite ever online branded slot – and it's not only because we're huge fans of Guns N' Roses as a band! The game really gives you the chance to make a profit. Besides, you also get to hear the fantastic sounds of a live Guns N' Roses game whilst you play this game and chase the wins that it so eagerly promises you to get. It comes as no surprise that such a popular game was developed by NetEnt, either. As it is to be expected when playing one of this company's popular titles, the Guns N' Roses online slot comes packed with a fantastic RTP of 96% - even though it isn't as high as others in this list. We do suggest you check out this game if you don't mind losing some cash, though. This isn't one of those crazy online slots where you can expect to get 99% of your money back or even one of those where we think you can walk away with a profit. This is a solid game that is very fun to play, though!

The Best Online Casinos to Play the Best Online Slots
Now that our complete list of games is complete, we proceed to tell you all about the best online casinos in which you can play these fantastic titles. Bear in mind that you'll struggle to find them all in one place. However, the online casinos listed here are home to at least 5 of these games per casino. The best casinos in the world are also home to our favorite casino bonuses. There's no better way to play online slots than doing it with free bonus money or, better yet, with free spins so you don't end up wasting an ounce of cash – not even the money that online casinos give you for free. Discover the best casinos to play slots in 2021, choose whichever one you like the most, and claim bonuses to set yourself on a journey towards greatness.
Last updated
May 24, 2022