There's no denying that the world of online casinos is absolutely huge. There's a type of casino for every type of player, a game for every type of gambler, and bonuses to claim in every site that you visit. You'll come across various types of casinos, ranging from sites that are better played on a desktop to sites that seem to be specifically made to work on any mobile device that you own.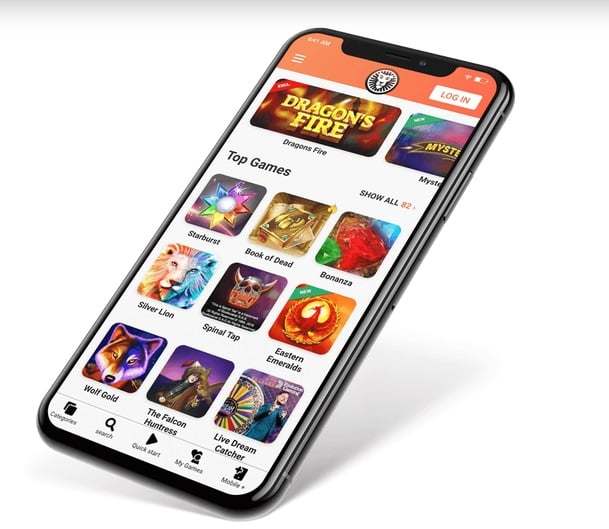 It is precisely on the latter that we're going to focus on this guide. The best mobile casinos in the world offer benefits and rewards to their players that regular online casinos are simply not fit to offer – especially if you're looking for a unique experience at the palm of your hands. Before we dive into the world of mobile casinos to explore which are the best ones out there, we want to take a look at the best mobile casino games, the features that you can expect to find in the best online casinos, and discover the intricacies that make an online casino into a world-class website that will truly fit the description of exactly what you're looking for.
Mobile Casinos – Take Your Gambling with You
One of the first questions that we tend to see floating around the internet is "what is a mobile casino", so we thought we'd start by telling you that. Mobile Casinos are online casinos that work perfectly on any mobile device that you own (particularly on tablets and phones), allowing you to gamble anywhere you go without the need to take your laptop with you. Mobile casinos are, therefore, optimized to work on the world's most popular mobile devices. You cannot expect to take an old phone and have them work, as your device does need a strong processor and quality features to handle the weight of a mobile casino – be it using an app or using your mobile browser. That takes us into our next point: online mobile casinos might have an app that you can download to your phone, or you might have to play them directly on your mobile browser. We'll be taking a look at the good and the bad of doing both of these things so you can get a stronger grasp of what you might prefer your mobile casino to look like.
Gambling on a Casino App versus Gambling on a Mobile Browser
You're probably wondering what you should do at an online casino if you're looking to play it on your mobile phone. Is it better to download an app or should you just move into the site directly in your browser? There is no clear answer to this because it's a matter of preference, as well as a decision to take according to the availability of an app on the casino of your choice. However, we can help you out by telling you the benefits of playing on each type of casino so you can decide what's best for you:
Apps Tend to be Optimized to Work Better
Whenever you find an online casino that has a casino app, you can almost rest assured that the site is going to run well on your mobile phone. In most cases, online casino apps tend to simply redirect you to the casino's website, but the app makes it easy for your phone to adapt to the formatting of the site and make it fit your device's screen. In most cases, casino apps also know how to better distribute your phone's resources as to now overwork your device when it's running games or processing information in the casino. Whenever you open a casino app, your phone will know how much resources to dump into it because the app tells it to do so. On a mobile site, it's different. Mobile browsers are not optimized to make online casinos work, so you're fully dependent on the website being easy to run if you want your phone or tablet to remain functional. Apps save you the trouble of going over any of this. All you need to do is open your favorite casino app and get down to business. The only issue? Mobile apps are rarely found in your device's official stores. More on this, later.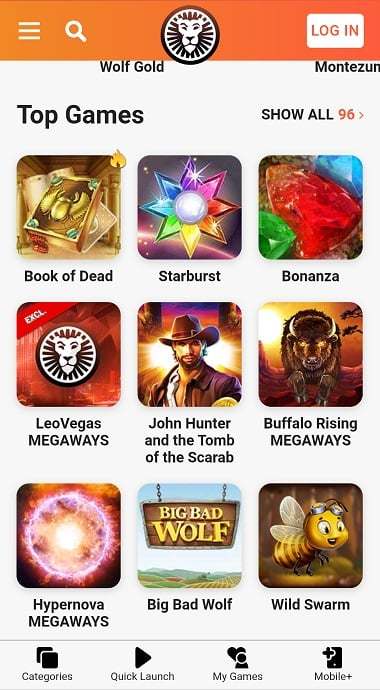 Mobile Browser Gives You Quicker Access
The clear-cut advantage provided by playing on your favorite online casino using a mobile browser is that you will only need to open the browser and start playing if you wish to gamble some of your money. There's no need to visit external sites to download the app, wait any time to play, or even saturate your phone's storage with one extra download; all you need to do is type an address and you're in. Most modern online casinos are also optimized to work on most mobile devices, too. This makes it much easier for you to visit a site and not having to worry about whether it will be compatible with your device or not. All you really need to do is choose a casino to visit and you can rest assured that it will work quite well on any device of your choice. It's as simple as that.
The Must-Haves of an App or Casino Website
Now, whether you choose to play games on a mobile casino app or if you have decided that a casino website is more than good enough for you, there are a few features that you must make sure that your favorite casino has. These features will ensure that you have a quality casino experience that mimics the same experience that you'd have on the browser version of the casino. We have listed the features that we look for in a website the first time that we visit it. If you want to make sure that your preferred mobile casino is compliant with all of these, you might want to head to the last section of this article and select one of the mobile casinos from the list of sites that we've provided. Those we have already reviewed and we can guarantee you that they're among the best that we've ever played at.
It Must Run Smoothly in Any Device that You Own
Whether it is a mobile app that is optimized to make games work or a mobile casino that you're playing from a browser, you must make sure that the site runs smoothly on the device of your choice. If you feel the site stuttering or your mobile device struggling to deal with the website, it might be time to move on to a different one. One of the most fundamental aspects of a quality online casino experience is getting to enjoy an online casino that truly makes it easy for players to browse its categories, galleries, bonuses, and games without having their device freezing upon them. The best online casinos in the world tend to have been optimized for mobile gaming, but not all of them work as smoothly as the ones we have listed at the bottom of this article.
The Site Must Look Good – No Cropping!
Cropping is a mood-killer for anyone that visits their favorite online casino on a mobile device only to see that many of the site's images are cut out from your screen. This is one of the worse things that can happen when gambling on mobile devices, and we strongly suggest you stay away from online casinos that look cropped on your device's screen – especially if they look bad on a tablet. The only exception to this rule comes when you have a very small mobile phone and it would be very difficult for your device's screen to fit all of the information that the casino usually holds. Even then, though, we'd advise you to look for an online casino that looks as close to their desktop version as possible when you open the site on a mobile phone.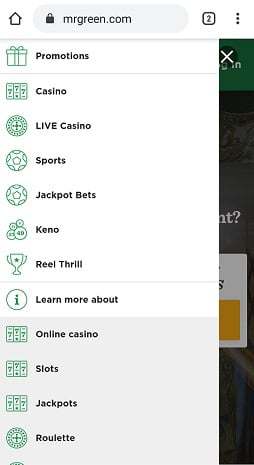 You Must Have Access to the All of the Site's Features
The website loading quickly is one thing, but you need the site to be properly distributed across your device's screen if you wish to have a quality casino experience that resembles the one that you'd have if you were playing from your home's desktop. When playing on mobile, you must have access to the same features that you have on a desktop. This is not an easy feat to achieve because online casinos tend to have a lot of choices and submenus that make it easy for the players to choose what they want to do within the site, but a quality casino experience is often determined by being able to choose their favorite features. Try opening your favorite casino on a desktop and then do it on a mobile browser. Compare the features and the menus to see if everything is available on each site. If all of the features can be accessed, then you can rest assured that you're playing in one of the best mobile casinos out there.
All Games Must Work
Another feature of utmost importance is that all games that you find in the casino most work when you open them up on a mobile site. For compatibility reasons, some games might have a warning instilled upon them, which warns you not to open certain games on mobile devices or they will not work correctly. However, the vast majority of casino titles should be compatible with mobile devices. When it comes to online slots, for example, you shouldn't have too much of an issue making them work on mobile devices. In fact, we've come across some online slots that have a mobile version, which makes them an even better choice for you to enjoy regardless of where you're playing them. In general, you can expect to play almost all of the games that you find in an online casino whenever you visit its mobile site. Even the best live dealer games on the planet are being adapted to work on mobile devices, but we still recommend playing these sorts of games on a desktop.
The Best Games to Play in a Mobile Casino
Even though the vast majority of online casino games are meant to work on mobile devices, there are some games that make more sense to be played on your phone than others. In fact, some games seem to be tailormade to be played on mobile devices. We want to take a look and recommend the two most popular types of games that you can play in mobile casinos, which usually run as smoothly as possible and do not compromise the integrity of your device nor do they trade performance for anything else.
Online Slots
Online slots are made to be played on every single type of online casino. Online casinos love it when players spend their money on slots because they're the ones that yield the casino a larger profit, and players love to play slots because they give you a good chance to earn a very large sum of money if you happen to get lucky in a couple of rounds in a row. As you can imagine, online slots are perfect both for the casino and for the player. It comes as no surprise that they're the most popular casino games, either. The benefit of casino slots is that, even those games that come packed with better graphics (like the ones developed by NetEnt and Microgaming) tend to run very smoothly on almost every type of device. They're really made to fit the needs of all sorts of players and you can enjoy them wherever you go thanks to their splendid level of compatibility with any device.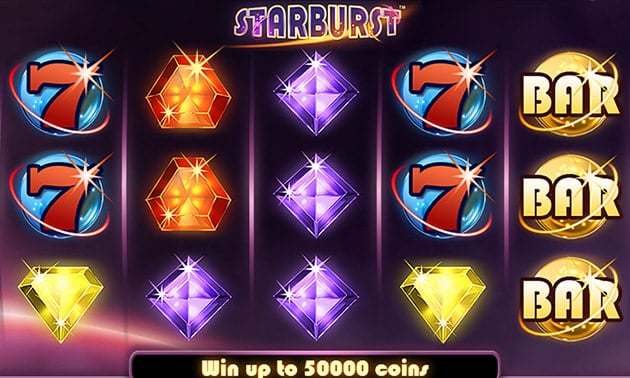 Virtual Table Games
Virtual table games (NOT live dealer games) are perfect games to play in your mobile casino of choice. They tend to work very well when played with your fingers instead of a mouse and keyboard, as it allows you to place bets much quicker and you'll be able to handle the game in a much smoother fashion. However, not all virtual table games might are made to work on mobile phones. The ones that have been released in the last 6 years, though, are probably compatible with the best mobile devices because game developers have adapted to create games that function well with any type of device because of how quickly the mobile gambling market has grown. Visit online casinos that have mobile compatibility and enjoy the best features of a desktop casino while on the go. Make sure that the table games are compatible with your mobile device and experience the same thing that you would experience from home – but do it anywhere you go to the best mobile casinos!

The Issues with Mobile Gaming and Why You Might Opt for the Desktop Experience
We've already looked at the good. Now, it's time that we focus on the bad. Not everything is perfect in the world of mobile casinos, and we want you to have a strong grasp of what you can expect from your favorite sites before you dive into the world of on-the-go gambling. As much as online gambling has grown in the past few years and as big as mobile casinos have gotten, there are some aspects of mobile gameplay that are simply not fixed yet and might never be. These are the most crucial ones to keep your eyes peeled out for.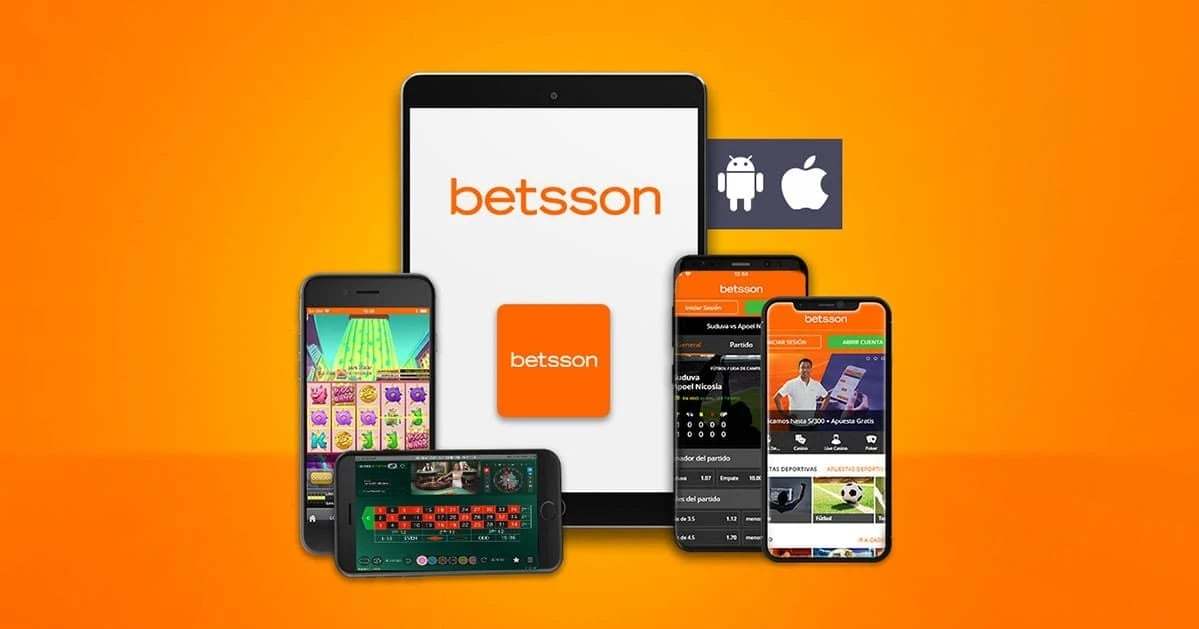 It Takes a Lot of Data
Mobile gaming takes a lot of data – particularly if you want to play many games in your gambling sessions. The more games you play, the more data you will end up consuming. There is no way around this unless you're using a Wi-Fi connection, which would solve the issue, but we know that many people play with their mobile devices while commuting to work and wireless internet is simply not accessible. As such, you might want to stick to playing games that don't take too much data to function, as well as playing one or two games per session. Do not jump from one online slot to another or you will simply burn out all of your mobile data in a heartbeat.
Live Dealer Games Might be Hard to Play
Live Dealer Games, when they first came out, weren't made with the intention of being played online on a mobile device. In fact, the vast majority of these types of games are made to properly function on a computer. Sitting down and playing live dealer games on a mobile device can be very resource-demanding for your phone, it will take a lot of data out of your plan, and they might not even be playable because of stability issues. Keep in mind that live dealer games require you to have a very stable connection, as they work in the same vein as streams. If your internet connection is not stable or your mobile data seems to be stuttering, you might be better off sitting out the live gambling session and trading it for a calmed online slot session instead.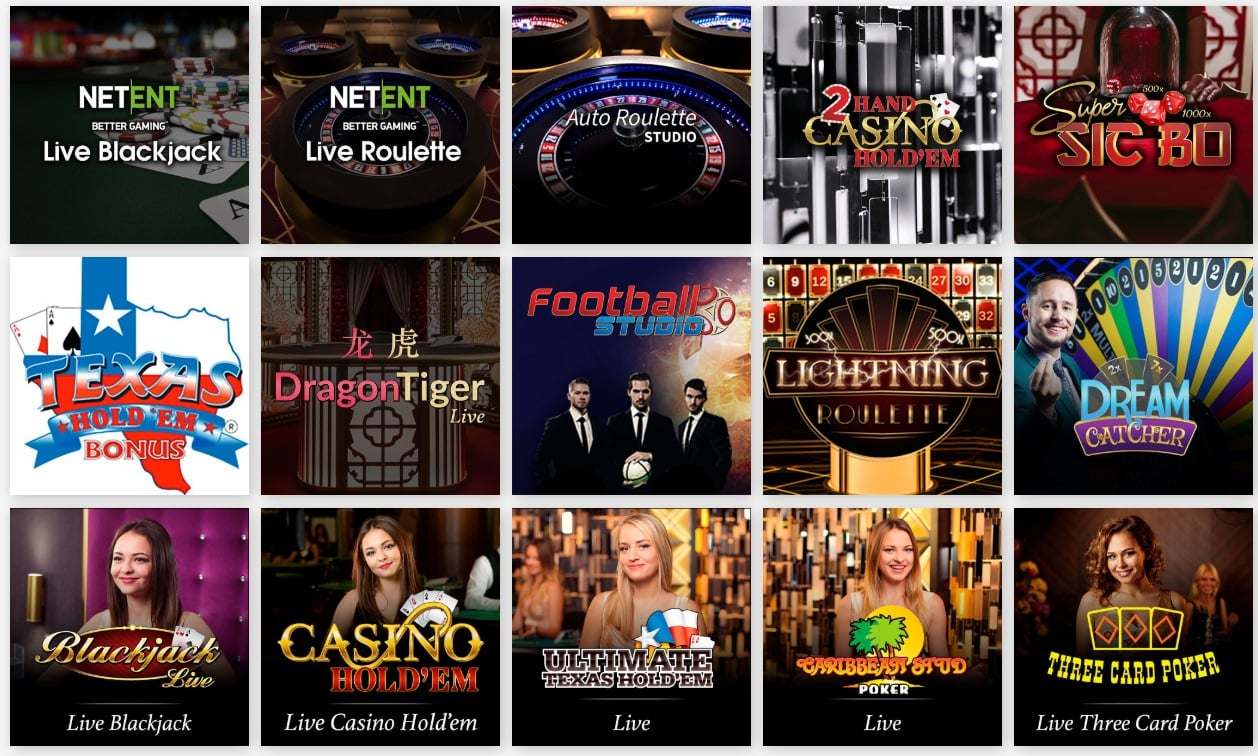 You Might be More Comfortable with a Larger Screen
Even though this is an issue that can present itself with any type of game, it's important to note that mobile casinos are often played on screens that are much smaller than what you're used to playing if you often visit casinos from your home's desktop or laptop. Mobile casinos are played on portable screens, so you might be better off playing on a computer if you have the chance to do it. In many cases, mobile casinos are accessed only when you're away from home or you have no access to your computer. You will very rarely come across someone who actively tells you that they prefer to play on their mobile devices than on their home's computer. The percentage of mobile players is growing every year, though!
Where to Get Mobile Casino Apps?
Picture this: you're sitting at home, about to leave for a small trip or work, and you want to keep playing at your favorite online casino. However, you aren't sure what to do; should you download a casino app to keep playing or should you rather visit the casino's website on your browser? Make up your mind according to the information that we've told you and then check out the two most common place at which you can find online casino apps.
Directly from the Casino Website
The most common place in which you'll find apps to play in your favorite online casino is by visiting the site itself and checking out the casino's advertisement to download the app. You will need to give your device special permissions to download apps from external parties, as online casino websites tend not to be seen as trustworthy places at which to download apps. You can do this by visiting the "settings" of your device and changing the permissions if you have Android phones. For iPhones, though, things can get a bit more complicated. We won't be suggesting anything illegal in this article, but you might need to mess with Apple's terms of service to download certain casino apps. There are some apps that don't require you to break any rules to download on iOS, though!
The App Store and Play Store – Reasons Why You Won't Find Them There
In the official iOS and Android stores, you will very rarely find apps that allow you to gamble. This is because the companies are not keen to allow gambling to get into their stores, and it's the main reason why the vast majority of casino apps that you find in these official stores tend to be "play for fun" casinos instead. There are a few online casinos that have created "play for fun" apps as a way to advertise themselves in the eyes of potential customers, and these are the most common online casinos that you will find in the official mobile stores of your favorite devices.
The Best Mobile Casinos to Enjoy in 2021
You've come this far, so you probably now want to know which are the best online casinos to visit if you're planning a road trip or if you want to start playing from your mobile device as soon as possible. Even if you're only getting into the world of online casinos and you would rather try out mobile gaming first, starting up at the best sites in the world is the way to go and the first step towards success. We've been playing at online casinos for a while now, and we've managed to make a list that comprises our favorite online casinos. We've taken into account how well they work and other features that make us love the casinos on our mobile phones. We have not taken a particular interest in whether each casino has an app or not – we've only made sure to rank these sites according to how well they work on mobile phones and tablets!
Last updated
May 24, 2022