Branded slots are becoming more and more popular with each day that passes, and we believe that there are many good reasons for it. With many of our readers being huge fans of branded slots, we couldn't help but dig deeper into the world of online slots to see why so many people are keen on playing the best branded slots in the industry.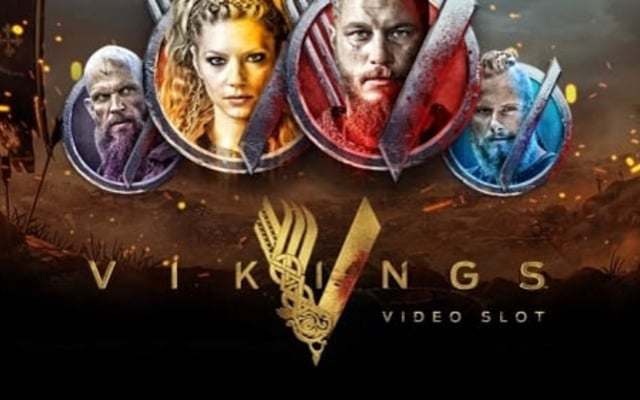 If you don't know what a branded slot is, we'll tell you all about them. They're games with a theme that is representative of a TV show, personality, celebrity, movie, game, or any other pop-culture topic that might be of interest to a large audience of people. Branded slots are appearing a lot in recent years, and they're doing so by the hand of the largest game developers in the industry.
You'll come across some of the best games in the world created by NetEnt, Red Tiger, and other world-class game-makers. Now that you know what these slots are, we'll tell you why they're so popular and why we think that they'll remain atop of the slot industry for years to come.
An Air of Familiarity is Always Something to Enjoy
The fact that you'll get to play with a concept that you already know is something that cannot be taken for granted. Most people who love branded slots are already slots fans that come across these titles and feel like it's their chance to reinvigorate their iGaming experience. In most cases, they're all but right. Branded slots allow players to experience online slots differently.
They will be able to see their favorite themes within the slot itself, and games like the Guns N' Roses branded slot also allow players to listen to their favorite band and experience a real concert whilst placing wagers in a slot game that promises world-class rewards. As such, given the fact that branded slots appeal to what's familiar to the player, we aren't surprised to see them being as popular as they are.
If you've been playing online slots for a while and you still haven't tried out any branded slot, we encourage you to visit the best NetEnt casinos and get yourself om the way towards glory.
They're Often Crafted with a Higher Standard of Quality
There's nothing more rewarding than playing an online slot that seems well-done and not just one that feels like it was created to meet a deadline. Branded slots are created after a company gets a deal with a brand to develop the slot, which means that they have a special commitment to make the slot feel truly unique with a particular set of tools that allows it, mainly it being the theme and the features of the theme that it comes with.
To put it in a simpler manner, game developers make their best efforts to create world-class branded slots to ensure that their partnership is a successful one. Game developers also know that online slots draw in huge audiences of people that are fans of the concept of the game, which means that these games tend to be extremely popular among the players.
Demand is massive when you see a game where the symbols are characters from The Expendables movies, for example. Who wouldn't like to see Sylvester Stallone pop up on their reels as they spin? It's such a fresh and fun idea, and the game is also extremely profitable! As we said, the standard of quality for these games is extremely high.
It comes as no surprise to see them do so well among online casino players.
Music is Often On-Point
Apart from the world-class graphics that most of these games have, it's also important to note that these games sound extremely good. You will notice that the themes of most of these games are very familiar as well, which means that the tunes are often the ones from the movies or TV shows upon the theme of the game is taken from.
That's not all, though. The music is also adapted to suit a slot environment, which means that some of your favorite branded slots, like the Friends game, give you the chance to enjoy the theme of the show in a loop, adapted to suit the needs of the world's most prominent lovers of online slots. You can play for hours whilst listening to the tunes of your favorite movies and shows!
They Provide Quality RTP Rates
Most branded slots are made for players to keep coming back to play them and to hook fans of pop-culture to them. As such, it's natural to see branded slots with great RTP rates, which are often of 96% or higher. This is why so many people walk away with a profit from these games.
Their relatively high RTP makes them great titles for players to try and overcome the odds, and it happens a lot with games like these. Naturally, they still aren't as profitable or lucrative as world-class jackpot games like Mega Moolah, but the promise of a good profit is still there.
Where to Play the Best Branded Slots?
Games like the Guns N' Roses slot, the official Vikings slot game, or even lesser-popular branded slots like the Gremlins game, can be played at the best online casinos in the world, such as Videoslots. You'll find that most of the best branded slots are developed by world-class companies like NetEnt, Microgaming, Evolution Gaming and other big names of the industry like Red Tiger Gaming, Yggdrasil, and iSoftBet.
You can play all of the best branded slots in the best casinos that host games from these developers. We've made a list of the best online casinos at which you can play online slots – see which one calls up to you and enjoy the games there!
Last updated
March 28, 2023