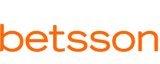 According to our Betsson review, this fantastic online casino has one of the best online blackjack schemes that you'll find on the internet. The games that they offer are just too good, and if you're a fan of table games, we know you'll have a blast playing at Betsson. However, blackjack at Betsson stands out, alongside poker, as its two most popular types of games.
Every blackjack player knows that the main enemy of their winnings is the house edge. How much advantage the house has over the player is the one thing that every player needs to learn to overcome, and even though amateurs think that the only thing that plays a part in this factor is luck, that couldn't be farther from the truth.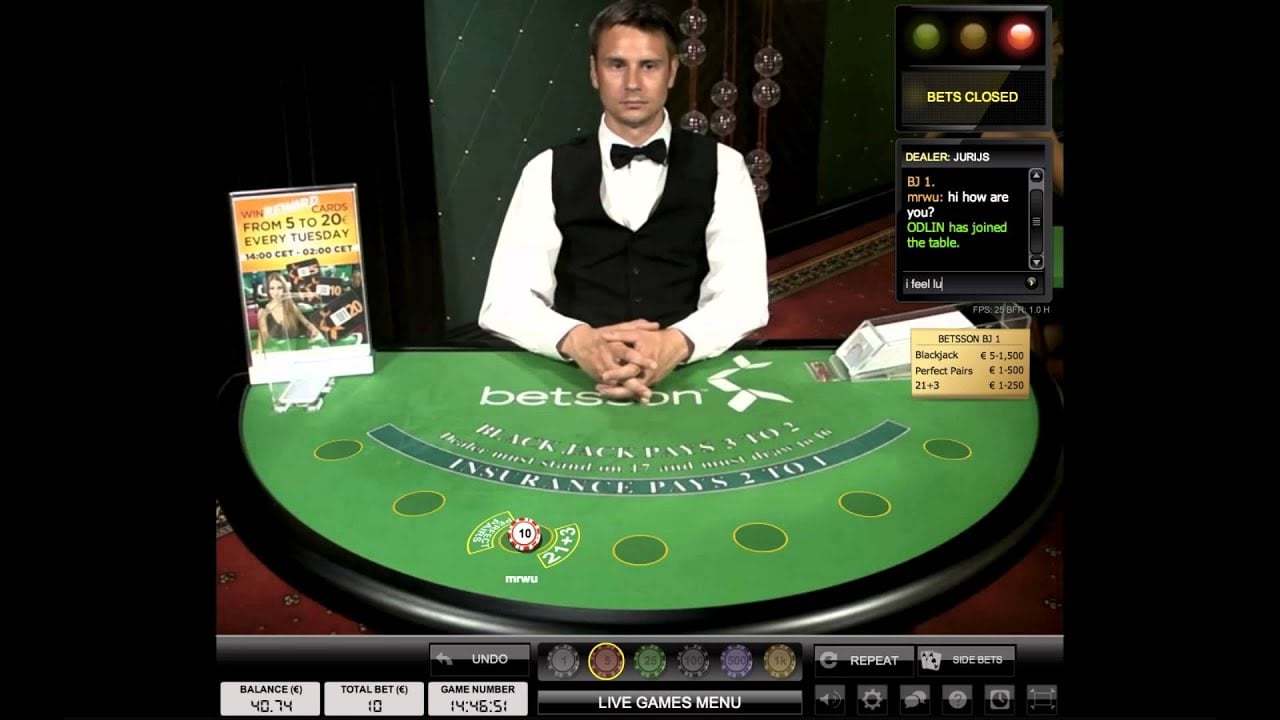 As such, we've compiled a practical guide with tips for you to learn how to reduce the house edge whenever you play blackjack in Betsson. Most of these tips will also help you reduce the house edge when playing blackjack in general as well, regardless of which site you're visiting.
House Edge and RTP – What Are They and How They Work?
The house edge and RTP of a game determine how likely you are to walk away with a profit at the end of the gambling session. Both things are directly related, as the higher the house edge, the lower the RTP, and vice versa.
The house edge is the advantage that the house has whenever you play a game of chance against the casino, be it slots, table games, or any other game in which you don't face other players but the house itself.
RTP, which stands for "return to player" rate, is the percentage of money that the player is expected to receive after a gambling session has ended. The RTP is what you need to overcome if you wish to make a winning, and it's much easier to do when playing skill games such as poker or blackjack than it is when playing slots, as in slots it does depend on luck almost entirely.
Understanding House Edge in Casino Games
Casino games have different percentages of the house edge, and it depends on which type of game it is as well as what strategies are used by the player to reduce it. Slot games tend to have a house edge of at least 4%, with some of them having one as low as 2.5%. There are tricks that you can implement to help you understand how to pick a winning slot machine, if you're interested in that.
The blackjack games offered in the Betsson Casino have some of the best house edges that you'll find, so the Betsson casino is a safe choice if you're looking to make a profit and lose as little as possible. If you implement a basic strategy to win in blackjack, you'll be able to get the house edge down to as little as 1% as long as you play your cards right.
You can actually count cards in some blackjack games, but it can get you banned just like it happened to Ben Affleck!
What is the House Edge in Blackjack?
If you're wondering how is it possible for the casino to have an edge on a card game such a blackjack, the answer is quite simple – you know how in blackjack there's a card that the dealer has facing down during the entire round? Well, you don't know what that card is, and that's the edge of the house. That's what prevents you from counting cards or making wilder assumptions depending on what other players draw in the table. The best blackjack strategies allow you to circumvent house edge, though.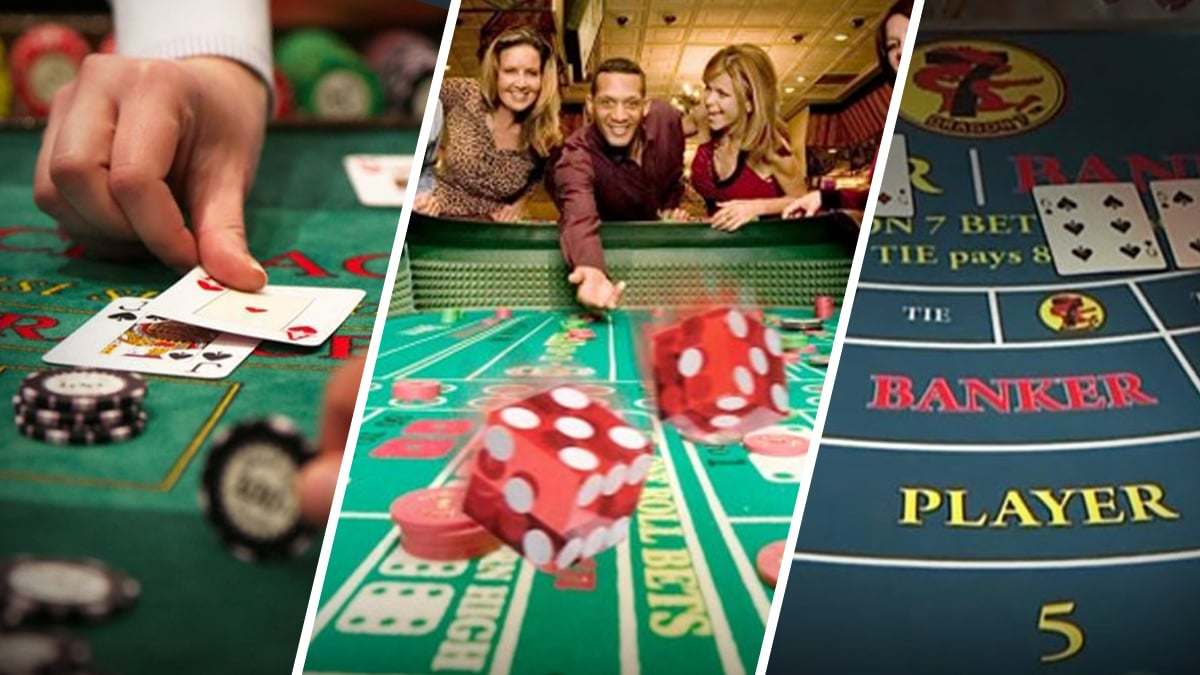 Also, remember that whenever the you go bust, you lose. It doesn't matter if the house busts as well, busting means no profit for you regardless. That gives the house quite a large edge, but don't worry – it's not really too difficult to overcome. You need to learn basic blackjack strategy, albeit it is a bit more difficult than it is in other games.
Overcoming the House Edge in Blackjack
Choosing a blackjack strategy depends on which type of blackjack you're playing. The most basic blackjack games tend to use 4 to 8 decks, and the number of decks as well as how the dealer this or stands also influences the strategy that you have to choose. Let's take an example and say that you're playing 8-deck blackjack with the dealer hitting with a soft 17. If so, then it's safe to assume that you can:
Stand at anything that is 12 or above if it's a hard hand
Stand at anything that is 18 or above if it's a soft hand
These are just two basic rules that you can abide by when playing blackjack, and they will increase your chances of winning and reduce the house edge. However, it's impossible to completely eliminate house edge and make the game favor your odds, and you need to be aware of this before playing blackjack. It's impossible to win all the time – even with all the luck in the world.
What are the Best Blackjack Strategies?
Whichever strategy that you choose to use in blackjack, it can be implemented in any version of online blackjack as well as in any physical casino version of blackjack. You can find amazing blackjack strategies on the internet, but the ones that'll help you the most depend on the type of blackjack that you play. Head to Betsson and check out their blackjack tables to see which strategy will suit you better. You can even find the best blackjack strategies right here, at The Casino Wizard!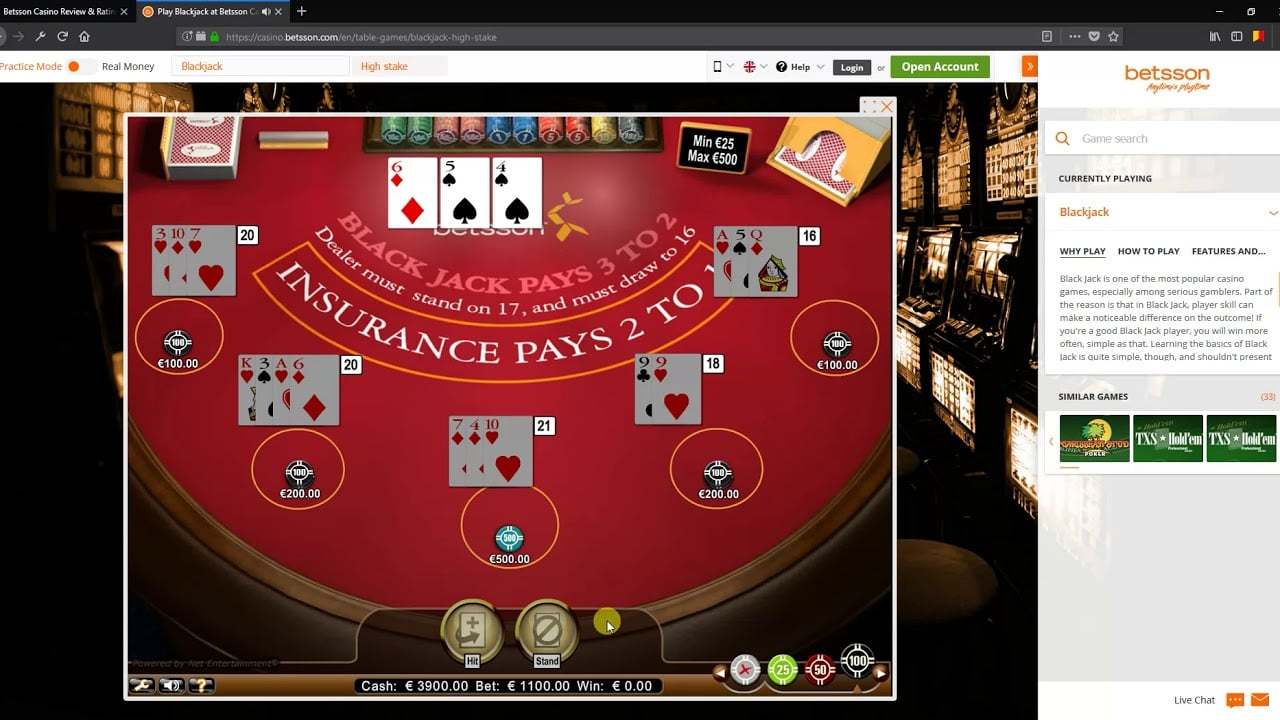 The most common types of blackjack strategies that you'll find, as well as things you can do to overcome house edge and win in blackjack more often than not, are:
Strategy tables that tell you when to bet and when to stand
Learning how to count cards and not getting caught while doing it (counting in Blackjack is far more difficult than it is in poker!)
Learning deviations and basic blackjack math
Learning true count conversions
Understanding all of the above and knowing how to implement them in-game, not just scratching its surface
Last updated
May 24, 2022