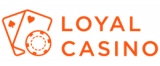 Game Show Games at Loyal Casino are a Must-Try
The Loyal Casino has always been the pride of the online gaming world with the site's large variety of world-class live dealer games. Boasting one of our favorite live galleries in the iGaming world, this is a fantastic online casino to visit if you want to play live dealer games.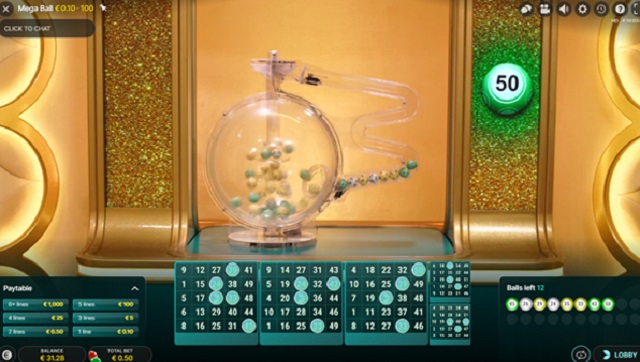 There are some of their live dealer games that take user experience to the next level, though. These games, which aim to recreate the experience of a game show and let you live it from the comfort of your home, are among our favorite titles to play at the Loyal Casino.
Here, we'll be overviewing and shortly reviewing the best live dealer table games inspired by TV shows at the Loyal Casino!
Crazy Time
As one of the most complex games ever crated by Evolution Gaming, Crazy Time attracts players and strategists from all over the globe to the amazing Loyal Casino. This fantastic game feels like a mix of various games at once, but with the main concept of the game being the spinning of a wheel that is meant to provide players with multiple bets to be placed.
As such, the most common and naturally profitable bets and strategies of Crazy Time are based on betting on numbers, but the overall magic of the game lies on the fact that you can play the bonus rounds.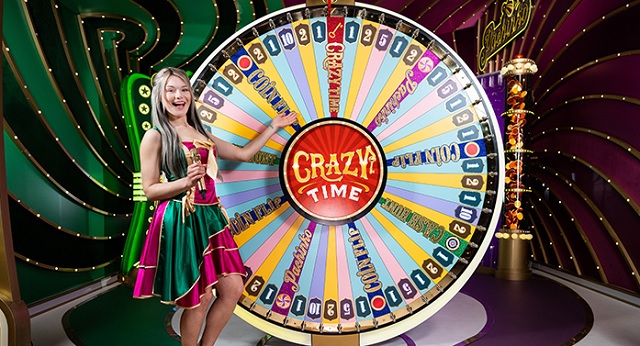 Bonus Rounds for the Crazy Time game are some of the best that you'll experience. The game follows the same concept and theme as most Wheel-based live casino games, so if you've played any of them before, you will have a good basis on which to build your strategies from.
This game in particular has a relatively slow pace, we felt. That is probably due to the fact that it has many more bonus features than what you usually expect to find in any game. It's certainly much slower than a game like roulette, for example.
Dream Catcher
Now, if you're a fan of gameshow games that are much easier to pick up and understand, then we're sure that you're going to love what the Dream Catcher game is all about. It's extremely easy to play, as all you need to do is place bets and you'll be rewarded according to the odds of the bet that you placed.
If you want to really understand the game quickly, picture that the bonus wheel is nothing but a giant roulette wheel with less bets and bets with different odds.
You can place a bet on any number, but keep in mind that the more numbers that there are for each bet, the lower the payout will be.
The game does have a very elevated house edge, though. The best payout that the wheel gives you is a 1 to 1 bet on the Yellow Segments, but the house edge is still 4.66%. As such, it's one of those games that is really fun to play btu the house always has a massive edge on each of your bets.
There's something that we love about Dream Catcher, though. The game allows you to place large bets and get multipliers based on their outcome. For example, if you bet on the black/silver or black/gold, you will have the chance to increase your next payout by x2 or even by x7.
Play with the odds of the Dream Catcher and get engulfed in a thrilling experience with top-quality hosts that sure know how to hype the game for players and neutrals alike!
Monopoly Live
There's a very good reason why Monopoly Live has become one of the most played live dealer games on the planet. The game is not only really easy to play and pick up, but it's also one of those fantastic casino games that you will get very easily addicted to.
Made for high roller and low rollers alike, the Monopoly Live game created by Evo Gaming has a minimum bet threshold of just €0.10 per spin, but it can go up to at least €2,500 per spin if you're eager to spend a ton of cash in this world-class title.
Naturally, it's not only the theme that makes this game feel like a cool Monopoly title to play in an online casino. The bonus features and in-game minigames make the Monopoly Live game one of the best that you can play in the current online casino world.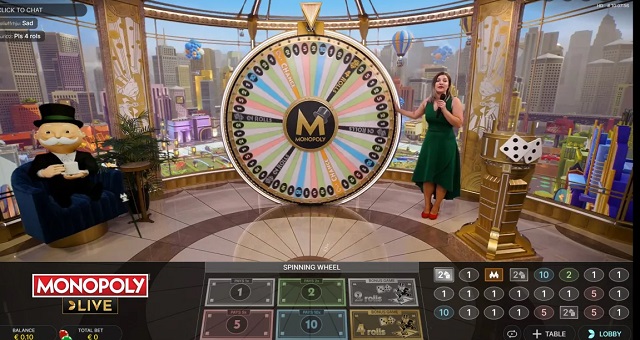 With a Bet-All option to place your luck in the hands of fate, this is one of the best online casino games to play in a live dealer casino even if you don't like Monopoly. Give the bonus minigame a go and see why we love this game so much: it will allow you to spend your money in a Monopoly board, where you will be able to watch those dices roll as you aim to unlock insane rewards.
The gameplay is similar to that of Dream Catcher, but there are far many more bonus features and minigames for you to earn extra rewards and even more money than in the classic Evo Gaming title. Be patient and place smart bets; that's all you need to make the best of your money in the Monopoly Live game at the Loyal Casino!
Deal or No Deal
So, if you've watched the Deal or No Deal Show before, you know exactly what you're up against when you visit the live casino version of this fantastic game. Only a handful of players get to qualify for each round as the live dealer version of Deal or No Deal works very much the same as the real version, with the exception that you'll be playing with a selected amount of money.
Technically, every player sees a different amount of money with which they play with. That's because the amount of cash that you'll be presented with after the suitcases open is dependent on the own amount of money that you have bet in your own game.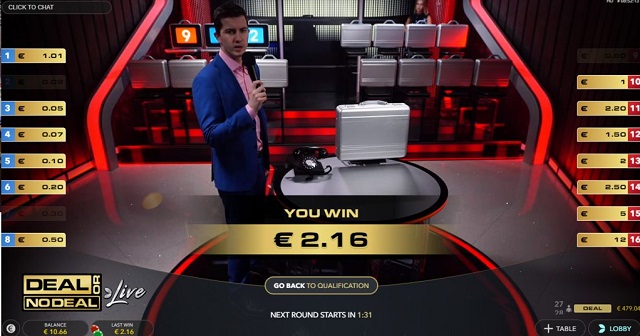 It's a really fun game that varies from the norm of the rest of the live dealer games created by Evo Gaming, but it is precisely because of this variety that we love it so much.
This game is very risky, though. You're basically left hoping for that final round to give you a huge payback or you will be lost. It's not one for the faint of heart, that's for sure!
Mega Ball
Mega Ball is one of the most popular TV Show games available at the Loyal Casino, and if you're wondering what this game is all about, we'll happily tell you: it's a fast-paced, enhanced version of any bingo game that you could play in any online casino.
In short, Mega Ball keeps the hype of bingo alive by becoming the first Evo Gaming casino title that truly makes it easy for players to play bingo with live dealers, making them feel like as if they really were part of a real gameshow.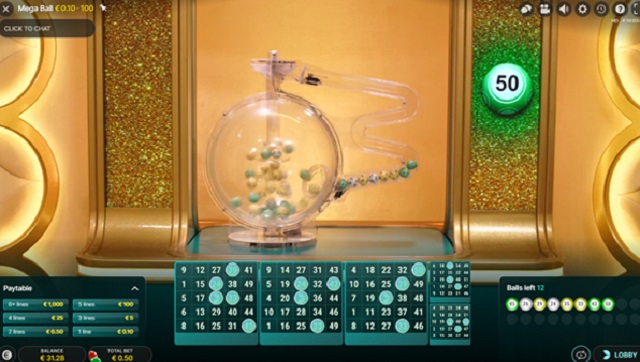 Before the game starts, and as the host builds the hype, you will be able to select just how many cards you'd like to buy. Naturally, the more cards you buy, the better your chances will be to beat other competitors.
You will always know what's going on and you won't need to make any number-keeping on your own thanks to the glorious automatic features of the game, but it still manages to keep you engaged with the fantastically fast-paced gameplay and thrilling features of Mega Ball.
If you're a fan of bingo, you'll want to try out Mega Ball before any other game on the site.
Lightning Roulette
Lightning Roulette is the best roulette variation developed by Evo Gaming. It's actually one of those games that deserves a review of its own (we have written a full review of this game), as it provides players with a bunch of features and multipliers that keep the game far more entertaining than you may originally think of it to be.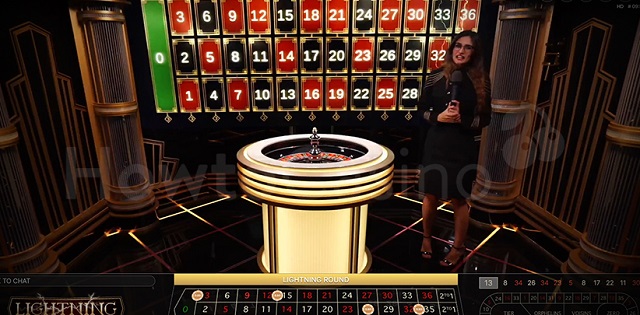 The game will have you chasing for the lightning strikes on any bet that you place, as this will guarantee multipliers and extra bonus cash to be won round after round.
As far as roulette variations go, this is the one to try out. It's our favorite and the most lucrative one out of the bunch!
Craps
We know that you won't often associate live dealer games wit ha fast-paced gaming environment, but the Craps version of the live dealer Evo Gaming titles changes that tone to the core.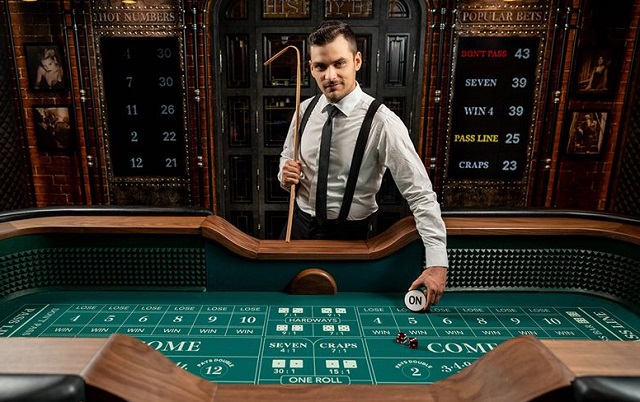 Craps is a very difficult game to pick up if you're playing it in a regular casino, but Evo Gaming has managed to keep it very simple for all players to check it out – even if you're new to the online casino world, and even if you haven't played the game before.
You'll be able to watch those dice roll and earn amazing prizes by placing simple bets, or look at the game a but closely to understand more intricate strategies and try your luck in style.
Super Sic Bo
Super Sic Bo is another fast-paced online casino game that is almost impossible not to love. This incredible title has a live dealer that presents the game, but a machine actually does the rolling for them. All you need to do is place your bets as you would in a regular game of sic bo and, as the dice stop, you will be paid accordingly.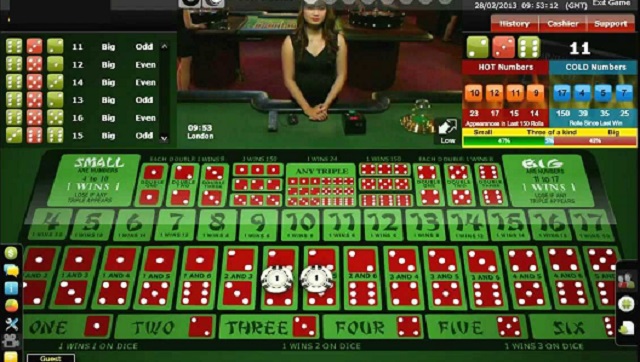 Can You Play TV Show Table Games with Bonuses?
Most of the games that you'll find at the Loyal Casino live dealer section cannot be played with bonuses. However, you can use the bonus cash earned with other Loyal Casino bonuses and play these games after you've fulfilled the wagering requirements of these offers.
It will all be up to you to decide how you spend the cash, though, as there are no live casino bonuses at the Loyal Casino.
Are these Games Only Available at Loyal Casino?
All of the games that you've read about on this list are not only available at the Loyal Casino, but playing Loyal Casino table games at their special gameshow section is a smart choice because the site comes packed with dozens of extra promotions to claim, as well as with a VIP program that will have your account injected with more prizes as you play these fantastic games.
The Loyal Casino is one of the best live dealer casinos in the iGaming world. You don't need to do much to make the best of your time here, either – all you need is to visit the site, create an account, and claim the prizes that you so dearly deserve.
Who Develops these Table Games at Loyal?
Most of the games that you will find at the Loyal Casino's live dealer section (and particularly those that let you play gameshow games) are developed by the brilliant staff of Evolution Gaming. As such, not only will you be playing some of the most unique games in the online casino industry, but you will also play games hosted by fantastic dealers.
We've spoken before about the amazing reputation of the Evolution Gaming dealers, as they are trained and work just like dealers that you'd expect to find in one of the best land-based casinos in the world. Now, they are hosting games like Mega Ball and Deal or No Deal for you to play from home!
Select the game that you like the most and enjoy the top-quality dealers offered by Evo Gaming to play incredible games in the Loyal Live Dealer section.
Play TV Show Table Games at Loyal Casino and Feel Like a Gameshow Star!
There are far too many good things to say about the Loyal Casino table games, and even more when it comes to the table games offered by the Evo Gaming staff at the Loyal Casino live dealer section. It now comes down to you to pick the game that catches your eye the most, or give them all a try and see which game gets you the best rewards.
The popularity of the Monopoly Live game is unquestionable, but Crazy Time and Dream Catcher don't fall behind by any means. Give these games a try and find out why Loyal Casino is one of the best online casinos to visit if you're a fan of live casino games!
Last updated
August 18, 2021